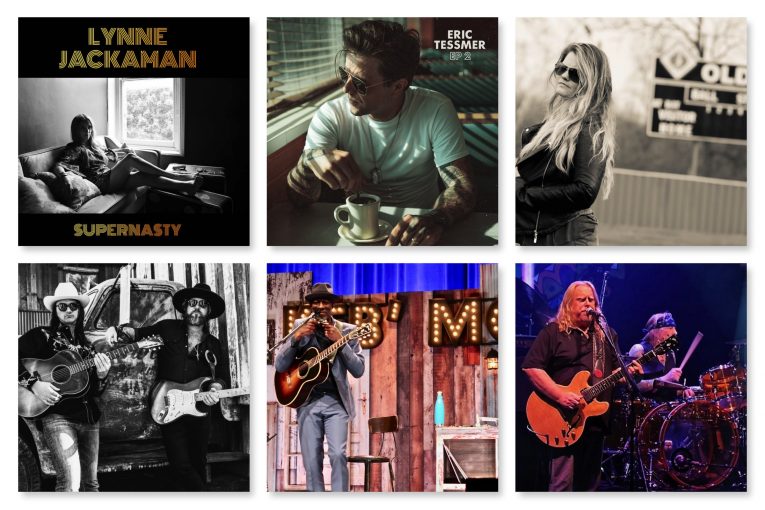 By Martine Ehrenclou
As the summer kicks into high gear, I wanted to share some new blues rock and roots tunes that you must hear. Some artists you may know, and others you may not. I think pretty highly of these artists and most feature tunes from new or upcoming releases. Have a listen, check them out, and share your thoughts in the comments section below.
One or two of these were shared by our followers (thank you), and a couple more were shared by our musically savvy members in our Rock and Blues Muse Group on Facebook. Thank you to the members who shared some of these great artists. And while I'm at it, if you want to discover some great music, check out our group here. We have some of the nicest people who are very knowledgeable about music. It's a fun place to hang out and discover, share and discuss great music with friends who love this kind of music as much as you do. Real music with real musicians.
Since my first article, "50 Modern Blues Rock Soul Artists You Must Hear 2019" see link here, I wrote a follow-up  article, "YOUR Additions to 50 Modern Blues Rock Soul Artists You Must Hear 2019″ see link here.
My newest article "Blues Rock and Roots Tunes You Must Hear July 2019" is just about some new tunes I think you might enjoy and each of them is performed by an outstanding musician or band. Since it's July and a holiday is coming up, you might enjoy diving into some of these while you fire up your barbecues. I labeled each one  to give you a rough guide about the genres of music each fits into.
Discovering new music and artists is fun. I hope you enjoy these tunes as much as I do.
Enjoy. Share your thoughts in the comment section below.
Lynne Jackaman
Blues-funk-rock
Video
Website
Eric Tessmer
Blues-rock
Info-video
Gov't Mule
Rock-Southern rock
Info-video
The Texas Horns
Roots-Blues-Soul
Info-video
Supersonic Blues Machine
Blues, blues-rock
Info-video 
Allman Betts Band
Rock, Southern rock
Info-video
JD Simo
Blues-rock
Info-video 
Nick Moss Band feat. Dennis Gruenling
Blues
Video
Website
Lauren Anderson
Blues-R&B-rock-soul
Info-video
Joanne Shaw Taylor
Blues-rock
Video
Website
Artur Menezes
Info-video
Samantha Fish
Blues-R&B-soul
Info-video
Lloyd Spiegel
Groove-based blues guitar and vocals
Video
Website
Keb' Mo'
Blues Roots Americana
Info-video
The Revivalists
Rock, blues, soul
Video
Website
Jontavious Willis
Acoustic blues
Info-video
Ritchie Kotzen
Rock, blues-rock
Info-video
Paul Midón
Groove based guitar and vocals, funk-jazz
Info-video
Mindi Abair & The Boneshakers
R&B-blues-rock-soul
Info-video
Peter Frampton
Blues
Info-video
Marc Broussard
Soul-R&B
Video
Website
Christone Kingfish Ingram
Blues
Info-video
Savoy Brown
Blues, blues-rock
Info-video
Laurence Jones
Rock & roll, blues-rock
Info-video
Albert Castiglia
Blues-rock, rock
Info-video
The Treatment
Rock, blues-rock
Info-video
The Black Keys
Rock
Video
Website
Sugaray Rayford
Soul-blues
Info-video
Jamey Arent
Blues-jazz-rock-funk
Info-video 
Please share your comments below.