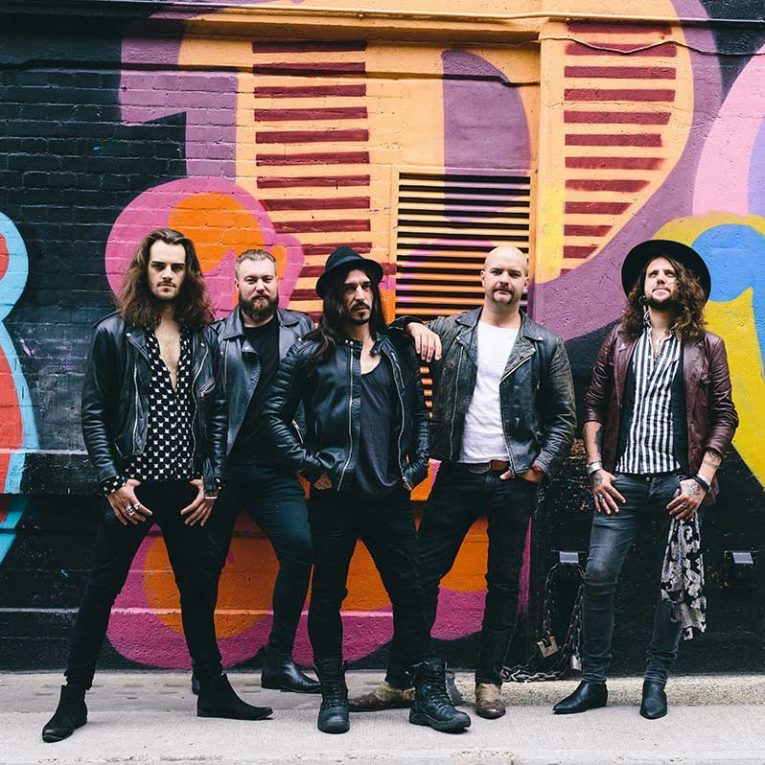 Piston is a British five-piece rock 'n' roll engine made up of four members from the Midlands greased with a vocal roar from the south, which when put together and fired up, produce a no-nonsense rock sound not to be reckoned with!
Piston released the second single 'Rainmaker' from their upcoming debut self-titled album to be released September 13, 2019. The album was recorded at Silk Mill Studios in Newcastle Under Lyme and produced by Dan Swift (Iggy Pop, Depeche Mode) and singles remixed by Romesh Dodangoda (Motörhead, Bring Me The Horizon).
'Rainmaker' is a thunderstorm of slow dirty riffs, with a tight rhythm section and preacher style vocals. It is the very essence of rolling thunder forced down the ear drums. This track never strays too far from its path and just when you think it's going to give you a break in the pre-chorus, it drags you back by the scruff of the neck into the heavy ostinato!
Guitarist Jack Edwards has described the recording process of the track: "Rainmaker was the very first track we recorded for the album. You can hear all of our excitement in the track — we were all back together in one room and we tracked it right then and there! We love it and its not perfect, and we don't want it to be — rock n' roll has never been perfect. It's a huge step in the new sound of Piston, it will easily stand there with some of the modern greats, but it most certainly pays homage to some of our idols."
Watch "Rainmaker" here.
Piston's upcoming album features the searing, infectious anthems — 'One More Day' and 'Rainmaker'. The album is a rock n' roll rollercoaster ride treading the fine line between chaos and radio friendly rebellious rock. It's got the guitar spirit of the Cult and the hi-octane energy of the Foo Fighters.
This album is the embodiment of hard work for the band, having recorded one album already and choosing to scrap it all and start again in the pursuit of finding 'their sound'. The album tips its hat to different genres as it progresses, but never strays too far from is intended path. It shows diversity, power and confidence from the first contact between stick and drum right until the last chord has been struck.
The Roadstars tour kicks off in the UK in October with Piston, Hannah Wicklung and The Steppin Stones and Gorilla Riot. Tickets here
Piston will embark on joint headline  UK tour with Collateral in September 2019 to promote the album. Tickets for all concerts can be booked from www.pistonuk.com.
Piston Online