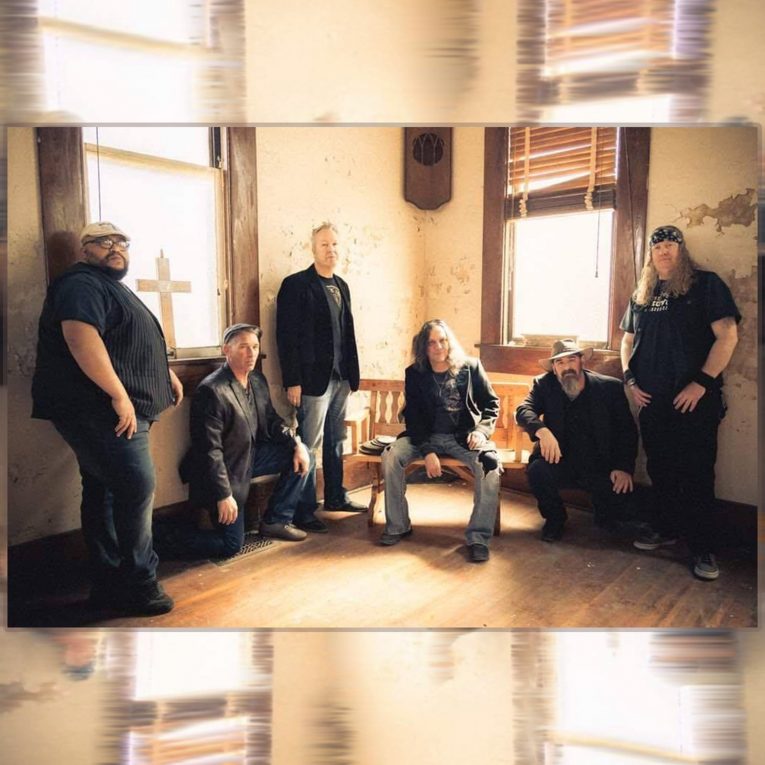 We are pleased to premiere the video "Tainted Youth" by The Bogart Jones Band from their upcoming album, Beneath The Scars, to be released late Fall of 2019 via Peel and Stick Records. "Tainted Youth" is a funky Southern rock tune with moving lyrics, and features an outstanding and tight performance from this talented band.
Formed in 2015, The Bogart Jones Band is a rock, blues, country, and funk-influenced outfit based in Central Illinois. Their soul-hitting lyrics and tight rhythm section gives their music a unique Southern rock sound. The group has drawn much notice for its swamp-rocking blend of American music styles built on hot guitars, cool keyboards, bass riffs, and great songwriting.
The band consists of Wes Simmons on lead vocals and bass, ​Ryan Rose and ​Don Mabus on guitars and vocals, ​Tim Fiers on drums, ​Curt Caudill on keyboards and vocals, and ​Ty Bailey on percussion. They write all their songs together as a unit, which lends to their tight sound.
Beneath The Scars is the band's sophomore release, a follow up to their 2016 album, 14th & Willow, which made top 10 lists with reviewers everywhere. Marty Punch, writer for My Rockworld, put 14th & Willow at his No. 2 album of the year. Since then, the group has shared bills with national acts including Molly Hatchet, Blues Traveler, Buddy Guy, .38 Special, Los Lobos, and Samantha Fish, and appeared at major music festivals like Peoria Heritage & Blues Festival, Summer Camp, and the great Sturgis Bike Rally.
Watch "Tainted Youth" below. 
The song, "Tainted Youth" is about bandleader and singer Wes Simmons' tumultuous childhood but offers hope through the music. Simmons says, "At 8 years old, I witnessed the death of my mother and 2 grandmothers to a drunk driver," he explains. "Six of us in the car. My two younger brothers and myself survived. By the age of 15, I had tried to end my life three times. I was a messed up kid. Throughout the years I have struggled with addiction. Anything I could take to make it go away."
The video features the band in the pulpit of an old country church. The location sets the stage for lead vocalist, Simmons' soulful testifying about the struggles of his life. "Tainted Youth" has a soulful Southern funk/rock sound that will move any crowd.
The single "Tainted Youth" will drop August 2nd, 2019 on all streaming platforms. 
Guitarist Ryan Rose says, "Our new album, Beneath The Scars, truly represents the sound of The Bogart Jones Band. Every song on this album was written by the band as a whole, at "The Shop" in St. David, IL, a place that has proven to be pretty magical for us. We are excited for people to hear this record and hope folks dig it as much as we do!"
The band's blues-rock vocals and harmonizing lead guitars add to the soulful lyrics and keyboard-heavy sound. Their country roots and southern bayou feel features them in a similar light to Blackberry Smoke, Gov't Mule and George Clinton P Funk All Stars.
Beneath The Scars Track Listing
Hell or High Water
The Word
Tainted Youth
Eileen
Someone to Love
Dear John
Good to Be Home
It'll Do
Wasn't the Right Thing To do.
Beneath The Scars will be released late fall of 2019 and will be available on all digital platforms, on CD and vinyl.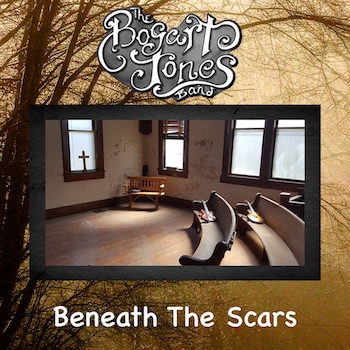 For more information about The Bogart Jones Band: