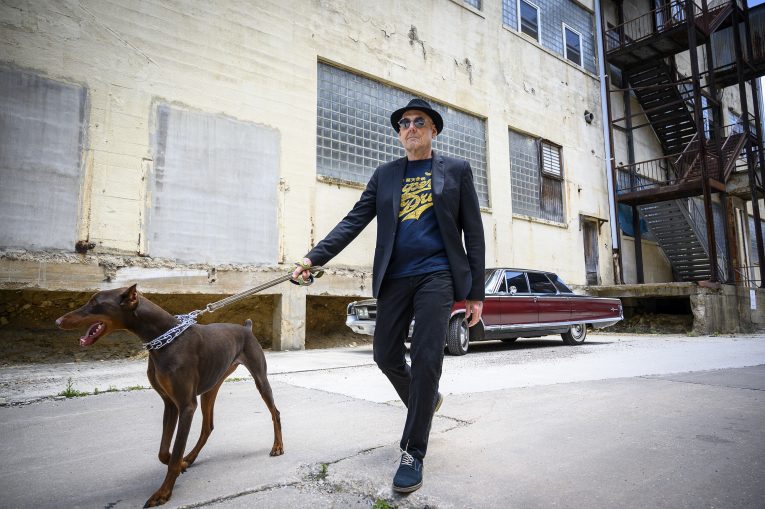 We are pleased to premiere the song "Working On Your Chain Gang" by the great soul-blues singer Billy Price, from his upcoming album, Dog Eat Dog out August 2, 2019 via Gulf Coast Records and produced by Kid Andersen.
Billy explains, "This is one of several songs on Dog Eat Dog that I wrote with my main writing partner, Jim Britton, who plays keyboards in my Pittsburgh-based Billy Price Band. I love the groove and the way it kicks off Dog Eat Dog as track one and gets the party started. I also love hearing the Sons of the Soul Revivers singing the infectious background vocals behind me."
"Working On Your Chain Gang" is a light-hearted and humorous story of love that sure caught our attention with its funky blues groove. Soul blues singer Billy Price does it again with producer Kid Andersen on this tune from his album Dog Eat Dog, coming on the heels of Price's last critically acclaimed album, Reckoning (2018), which was nominated for a Blues Music Award. Price was eager to get back into Greaseland Studio in San Jose, CA with producer Andersen. They share a mutual love for the music and commitment to making an original contribution to the soul blues genre and it shows on this new collection of recordings.
Listen to "Working On Your Chain Gang"
Price and
Andersen
assembled a first class group of musicians on the upcoming album,
Dog Eat Dog
, which features Price on vocals, along with Andersen (guitars and other instruments), Alex Pettersen (drums), Jerry Jemmott (bass),
Jim Pugh
(keys), Eric Spaulding (tenor sax), Jack Sanford (baritone sax) and John Halblieb (trumpet.) Vicki Randle (Jay Leno Tonight Show Band, Mavis Staples) provided backing vocals along with Lisa Leuschner, Charlie Owen, and the Sons of the Soul Revivers gospel group.
Dog Eat Dog also features guest appearances by Rick Estrin, Alabama Mike, and Mike Zito (co-founder of Gulf Coast Records), and features 12 songs, eight of which are original compositions.
2016 Blues Music Award winner Billy Price first attracted national attention during his three-year association with guitarist, Roy Buchanan. Price is the vocalist on two of Buchanan's LPs, That's What I'm Here For and Live Stock.
Since then, with the Keystone Rhythm Band, the Billy Price Band, and solo projects, Billy has recorded and released 17 albums, CDs and DVDs. In April of 2016, he was officially recognized and inducted as a Pittsburgh Rock n' Roll Legend at an award ceremony. Price's album This Time For Real, with the late Chicago soul singer, Otis Clay, received a 2016 Blues Music Award in the "Best Soul Blues Album of 2015" category and his latest album, Reckoning (2018) was nominated for a Blues Music Award for "Best Soul Blues Album of the Year."
Billy Price Tour Schedule
For more information on Dog Eat Dog by Billy Price