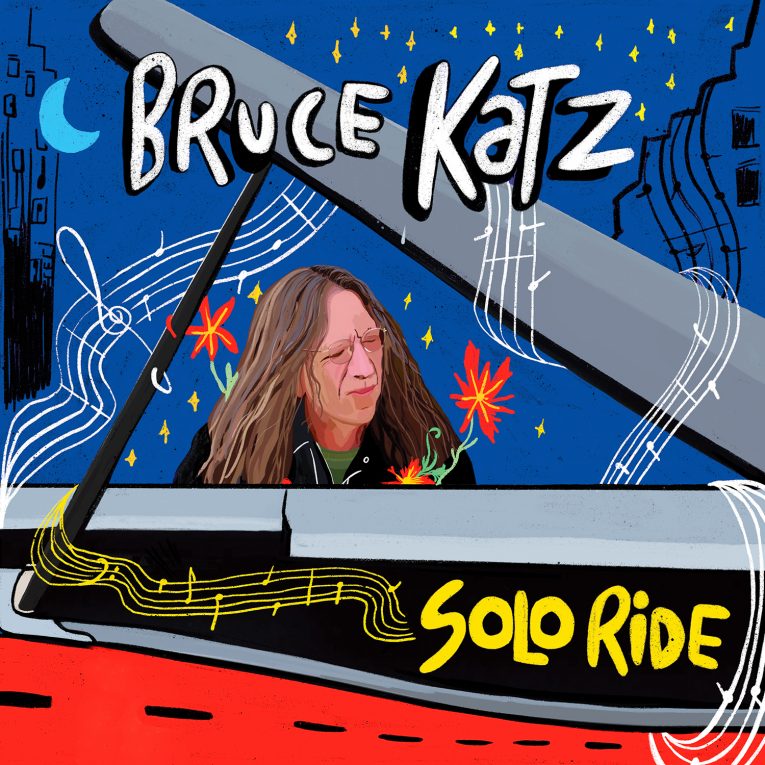 By Tom O'Connor
Inimitable piano wizard Bruce Katz is scheduled to release his all-instrumental album Solo Ride on August 16th, 2019 through American Showplace Music, and it is a dazzling display. On the heels of winning the 2019 Blues Music Award for "Best Acoustic Album," Solo Ride marks his tenth album to date and is produced by Katz and label owner Ben Elliott. Katz also is a five-time nominee for "Pinetop Perkins Player of the Year" (BMAs) and was inducted into the Blues Hall of Fame in 2013.
Words like "virtuoso" and "genius" tend to crop up when talking about Mr. Katz' playing. An in-demand session player on over 70 records for a who's who of heavyweights including Ronnie Earl, Delbert McClinton, Joe Louis Walker, and Duke Robillard, just to name a few, as well as a multi-year stint on keyboards for the Gregg Allman Band, are just a few facets of this diamond-status musician.
Solo Ride is a collection of solo piano pieces, eleven originals, and one cover, with no drums, bass or guitar to fill out the sonic spectrum because none are needed. Katz' command of his instrument ranges from casual to brutal, providing every shade of emotion that a full band could elicit from any listener. He easily switches gears between a range of styles from Blues, Gospel and Country to Jazz and even Classical. Extraordinary comes to mind.
Things get off to a raucous start with "Down at the Barrelhouse," a tune that is every bit as lively, rollicking and catchy as the name would suggest. After a casually impressive intro, shades of Dr. John and New Orleans hoodoo pour out of "Crescent Crawl." Katz goes deeper into the Blues on "It Hurts Me Too," then, after yet another finger-splaying and wide-ranging intro, delves even deeper and closer to the source with gospel & jazz exploration, "Praise House."
There is a definite flavor of stride piano style on "Red Shoes," which pops along as jauntily as an eleven year old sporting new kicks on the first day of Summer vacation. Katz then immediately switches to the other end of the emotional spectrum with the melancholy and memorable "Dreams of Yesterday," that tugs at your heart in Country/waltz time. He then takes you on a trip downtown with the cool and jazzy vibe of "Midnight Plans" and then returns to high-stepping, barrel-rolling form on the rambunctious and unstoppable "Going Places."
The last three tracks are a study in juxtaposition. First "The Way to Your Heart" drifts along on a somber, almost mournful raft of gorgeous chords before picking up a few notes of hope. If it's a love song, it is ultimately a sad one, and aren't those often the best kind? Katz then bounces back with the charming and playful, but equally virtuosic "Watermelon Stomp" before closing things out with "Redemption," a remarkable, contemplative and multi-layered jazz exploration.
I've rarely heard anyone so at home with their instrument and so authoritative in such a wide range of styles. Mr. Katz is a virtuoso who delights in the joy and emotion of his music and draws the listener into what he calls, "improvisational American Roots and Blues music." Listen in.
For more information on Solo Ride by Bruce Katz: