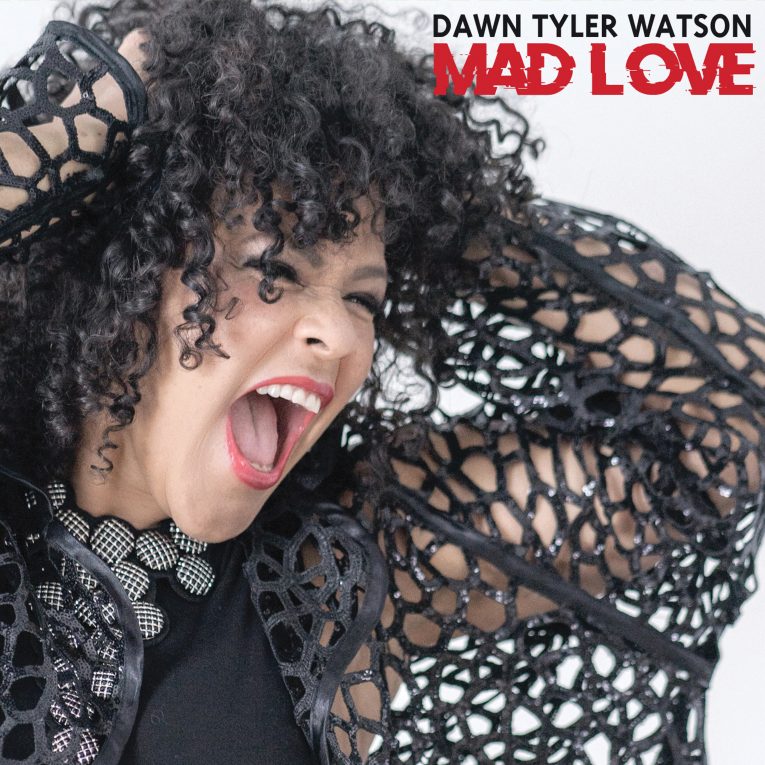 By Mike O'Cull
Dawn Tyler Watson is back and better than ever on her new album Mad Love. The Canadian blues singer has gained much notice and has won three Canadian Maple Blues Awards, nine Quebec Lys Blues Awards, and the International Blues Challenge in 2017. Watson shared stages with prominent artists including Oliver Jones, Jeff Healy, Koko Taylor, Susan Tedeschi, and Cyndi Lauper.
Mad Love gives every indication that Watson's winning streak will continue and shows the powerful and multifaceted vocalist at the peak of her powers. The record blends all manners of blues, soul, and roots music into a smooth, heady sound that nobody with a pulse could ignore.
Born in England, raised in Ontario, and now based in Montreal, Dawn Tyler Watson has more than two decades of her life invested in the blues and has developed an international reputation as one of the genre's finest performers and recording artists. She has appeared at concert halls and festivals on four continents, released five albums, and, as if that wasn't enough, also gives clinics and facilitates workshops in Vocal Expression and Improvisation. She is a fired-up and audience-engaging live performer who puts down a sassy and seductive blues show and who also writes the kind of top-quality original songs the roots music scene always needs.
Watson wastes no time getting the party going on the opening cut "Alligator," a hard-charging "Radar Love" sort of rocker about loving life in the van on the road. It's one of Dawn's original tunes and features creative, well-written lyrics that prove she's as good with the pen as she is with the microphone. The mighty Ben Racine Band backs up Watson here and throughout Mad Love incredibly well and Steve Marriner adds his blazing harmonica work to this one, making it one of life's perfect things. "Don't Make Me Mad" follows, a horn-heavy minor key groover that serves notice to an errant husband that he'd best step correct if he knows what's good for him. The track is a nice step-down from the intensity of the opening song and lets Watson give off vibes that are slick and strong.
"This & That," another Watson original, is a classic bawdy jump blues number advising potential suitors that they need to give as good as they get and is reminiscent of the late 40s proto rock and roll from the end of the Big Band era. It's blues but not the stripped-down gritty blues we expect these days. Instead, it's a fully-arranged wall of sound that spotlights the horn section, has a bridge, and gives Watson a Cadillac-quality vehicle for her vocal chops. "You're The Only One For Me" is a tasty New Orleans-flavored vocal duet that treats listeners to the sound of Watson and Ben Racine making beautiful music together. Racine's voice meshes well with Watson's tones and the combination makes this track a highlight.
Watson smolders on the energetic "Masochistic Heart," a heartfelt tale of love, addiction, and obsession that anyone who loves hard will be able to relate to. "It hurts so good to love you, baby," Watson wails and the pain in her words is all too real. She knows this person is no good for her but just can't send him away. We all experience this kind of heartache sooner or later and Watson puts this difficult emotion across like one who has been there.
All told, Mad Love is a wonderful effort from one of today's A-List blues artists and will undoubtedly help Watson's star continue to rise. She's emotive, unique, and has a strong-willed persona that's authentic and entertaining. Mad Love is a treat from start to finish and will keep your "repeat" button locked down for the rest of the year.
For more information on Mad Love by Dawn Tyler Watson: