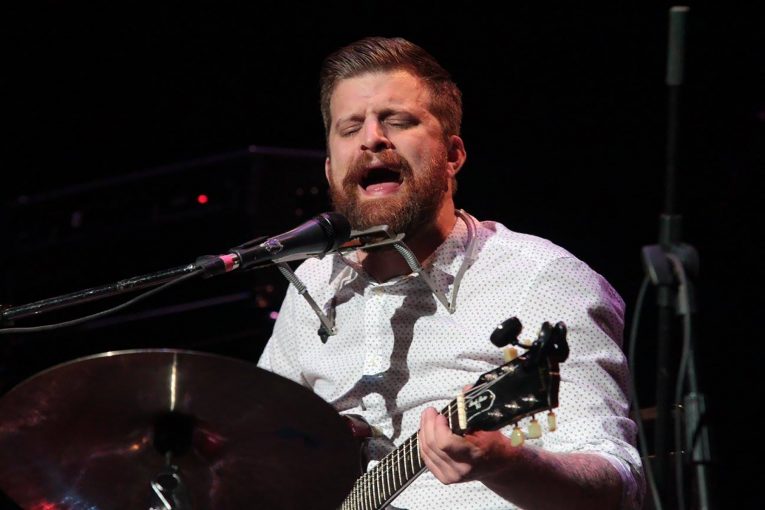 We are pleased to premiere "Bad News" by Brody Buster's One Man Band off his upcoming album, Damn! I Spilled The Blues, a flagship release from American Bluesman Kenny Neal's new label Booga Music in cooperation with the VizzTone Label Group and BratGirlmedia Label Management. Damn! I Spilled The Blues is set to release October 18, 2019.
Brody Buster's One Man Band took the 2017 International Blues Challenge in Memphis, TN by storm, winning 2nd place in the solo/duo competition and 1st place in the Harmonica category. He electrified the Memphis crowd with his high energy countryfied blues rock n' roll. He got the attention of celebrity judge Kenny Neal, who immediately arranged to bring him to his Louisiana studio and release the album on his new label.
"I'm so pleased to introduce my new record label, Booga Music, working in partnership with the VizzTone label group and BratGirlmedia Label Management. My first artist is Brody Buster, a one-man band. Not only making history with the company but a damn good album. 98% of it was recorded in one take, no more than two, and it sounds like a three-piece band. Brody is a very incredible artist, couldn't think of a better way to introduce Booga Music. A lot more to come from down here at Brookstown Recording Studios in Baton Rouge, Louisiana."– Kenny Neal
Listen to "Bad News" here
Brody Buster's One Man Band  Damn! I Spilled the Blues showcases the many talents of Kansas City-based Brody Buster, a former celebrated child prodigy harmonica player who grew up, expanded his musical horizons, and became a totally rocking multi-instrumentalist, singer and songwriter. Brody's songs have elements of blues, country, and rock 'n' roll, with lyrics from poignant to outrageous, and a band sound with such a deep groove that you would never guess that you are listening to one musician playing all the instruments at once. Obviously a virtuoso harmonica player, Brody's one man band finds him singing, playing guitar, drums and harmonica with total authority.
Brody Buster began his career as a celebrated harmonica prodigy, who was featured on countless national TV shows including The Tonight Show with Jay Leno, Dateline, The Jon Stewart Show, and more. Performing worldwide as well as being a featured performer at BB King's Blues Club on a regular basis, Brody also performed with Quincy Jones, B.B. King, Chaka Khan, Keb' Mo', Lee Oskar and many other greats. BB King said, "Despite his young age, Brody Buster is one of the greatest harmonica players of our time."
Watch the video of Brody Buster's One Man Band at the IBC Finals
For more information on Damn! I Spilled The Blues by Brody Buster's One Man Band: