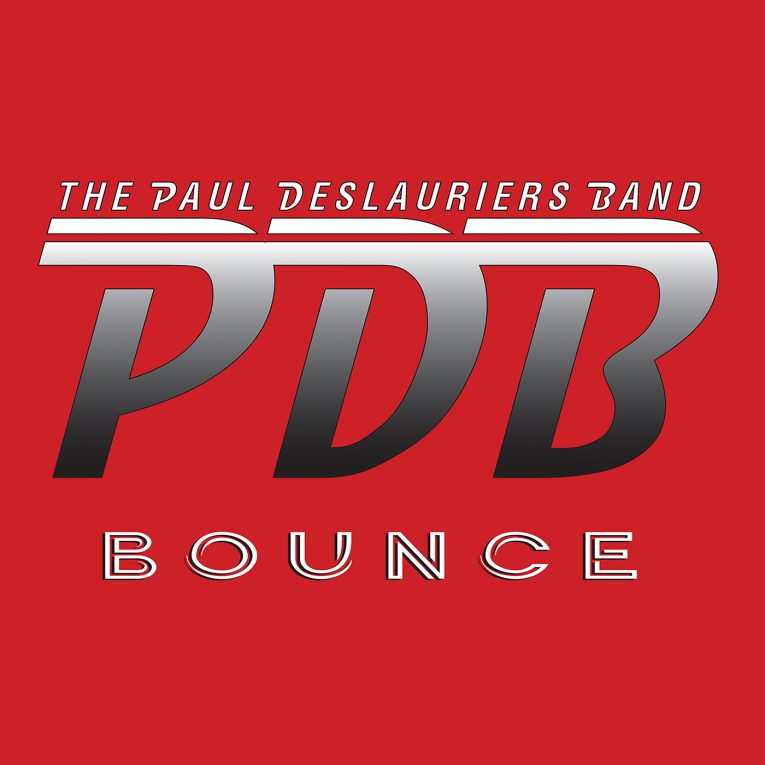 By Tom O'Connor
High-powered Canadian blues-rock trio The Paul DesLauriers Band is releasing their new album, Bounce through Bros Records and VizzTone Label Group on September 6th. This impressive and authoritative collection is a worthwhile follow-up to their award-winning 2016 release Relentless and finds the band in top, ferocious form.
Crowned Electric Act of the Year and two-time Entertainer of the Year at Canada's Maple Blues Awards, Bounce is one hot album. With Sam Harrison's precision drumming and Alec McElcheran's peerless bass work securing the groove, fireball guitarist and soulful vocalist DesLauriers has all the support he needs to push his playing and singing as far as they'll go on these twelve originals and one well-chosen cover.
Opening with the short, chiming and reflective "Here We Go" feels like a bit of an intentional misdirection by the band, gently luring the listener in closer before they immediately kick things into top gear with the uncompromising "It's All On You," a heavy-dues song with a hot, buzzy tone that slowly builds to a loner's anthem. The funky follow-up "Let Me Go Down In Flames" is an equally defiant ode to bad love that is still too irresistible to avoid. The bad love theme continues on the rollicking "Take Me To The Brink" in which DesLauriers unleashes an unhinged and perfect lead break while Harrison and McElcheran redline the rhythm.
Even on the light-weight and good-timin' "Happy Wasting Time With You" the band keeps things tight from top to bottom and then can turn around and effortlessly make the snaky and syncopated "Driving Me Insane" sizzle and swing like crazy. There's a reason these guys have been named Canada's Maple Blues Awards' "Entertainer of the Year"…twice. They always play for keeps, every track, every time.
Landing in the middle of the collection is a sweetly soulful cover of an old Peter Greene favorite; Duster Bennett's "Jumping' at Shadows." The addition of some fat organ chords adds the needed additional dimension, and once again DesLauriers nails the attack and tone in the lead break on this old-school flavored slow blues. This quiet interlude works to set up the galloping stand-out track "Working My Way Back Home." This high-velocity workingman's payday anthem is a full-bore rocker with some remarkably spot-on lyrics and a joyous vibe from start to finish.
The band gets back to the heavy side of things, with some assistance from special guest J.P. Soars  on the foreboding "Picked A Bad Day," with a lead break as pummeling as the bad news in the lyrics. The slightly surprising "When The Darkness Comes" then finds the band dialing back the rock and turning up the old-fashioned porch-stompin' blues with no shortage of authenticity. The honky-tonk good times come roaring back on the toe-tappin' "Feeling All Kinds of Good," which is just as peppy, flashy and life-affirming as the title would lead you to expect.
Up to this point, 
Bounce
 has been a collection of expertly constructed and tightly woven blues-rocking tunes, any one of which could, and should, find their way into heavy rotation on blues radio, but the last two tracks of the album showcase another side to this potent and ambitious power trio. Eschewing the earlier tunes' radio-friendly time limits of three to four-ish minutes, the band uses the last two tracks to stretch their legs and demonstrate just a bit of the expanded scope they're capable of.
"Loosy Goosy Jam #769" is anything but loose as it scuttle-butts and careens from one section to the next – giving all three members of the band responsibility for holding down the groove and the space to push against it, while DesLaurier's guitar makes full use of every measure. Epic album closer "Waiting On You" is a journey all by itself. Starting off slow, syrupy, sad and sweet, with more organ chords swelling in the background, this tune slowly builds, through several sections, to a shattering maelstrom of emotion over the next ten+ minutes before finally rolling out again quietly, like a receding tide after a tidal wave. This emotional saga of a song isn't just an album closer, it is a surefire set-closer and a show-stopper.
This is an album that can only add to the DesLauriers Band's well-earned good reputation. They bring you the blues true and hard.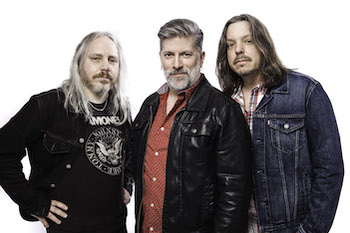 For more information on Bounce by the Paul DesLauriers Band: