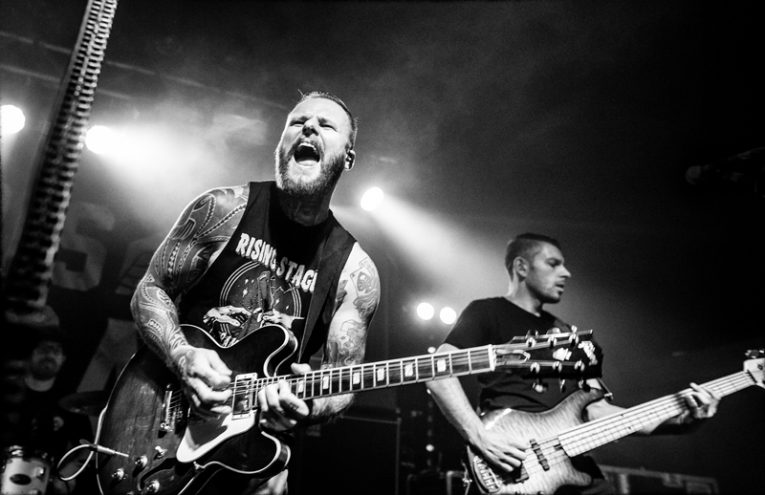 British born Blues rocker, Kris Barras releases new video, "Vegas Son" from his upcoming album Light It Up, out September 13, 2019 via Provogue/Mascot Label Group. Barras is a sizzling guitarist and singer and the song "Vegas Son" just rocks.
Over the last 18 months the Kris Barras Band have become one of the hottest and fastest rising rock acts in the UK.
Light It Up is a follow up to Barras' 2018 release, The Divine and Dirty (2018.) Kris Barras has been on a non-stop tour of four UK headline tours, and he joined Beth Hart for a 10 UK run as well as shows overseas, then nine dates on tour with Joanne Shaw Taylor, King King, The Magpie Salute, John Mayall & The Bluesbreakers and more.
Kris Barras also joined Supersonic Blues Machine as the new singer-guitarist with Billy F. Gibbons, Steve Lukather, Fabrizio Grossi, and drummer Kenny Aronoff.
About
Light It Up
, Barras said, "I kinda forced myself to write songs a different way. The biggest difference for this album was that I didn't pigeonhole myself in any way, I didn't feel like I had to conform. I just sat down and wrote songs I wanted to write, with a sound I wanted to produce, not thinking about genre whatsoever."
Produced by Josiah J Manning at Momentum Studios in Plymouth, UK, it whips you into action from the opening heart of sleeve song 'What You Get' which cries, "You want the best of me, but can't take the rest of me, well my mama packaged me whole, if you can't take one little mistake, I think I'd rather be alone." Right from the beginning it delivers no holds barred emotion and exposes itself as raw, resilient, fragile and protective. The high octane and euphoric 'Broken Teeth' is about not being afraid of getting your hands dirty and get a little bit hurt, keeping the pace with an infectious groove is the living on the edge, risk taking ode 'Vegas Son' whilst 'Ignite (Light It Up)' has already became an insatiable live favorite and '6am' offers a beacon for hope.
For more information on Light It Up and Kris Barras Band: