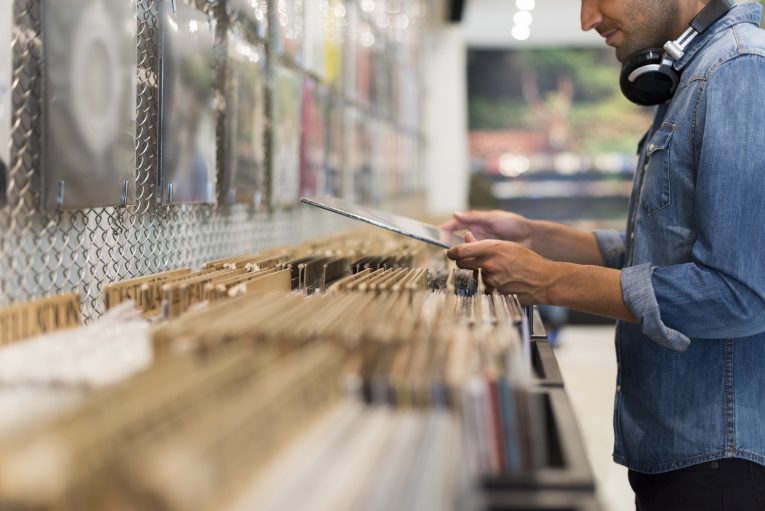 By Mike O'Cull
Sales of vinyl records continue to surge in 2019 and are likely to outsell CDs for the first time since 1986, according to the Recording Industry Association of America's (RIAA) mid-year report. Vinyl records made $224.1 million on 8.6 million units in the first half of 2019, gaining ground on the $247.9 million on 18.6 million units brought in by CD sales. Vinyl sales have risen 12.9% in the first six months of 2019 while CD sales have been stagnant.
If these numbers continue to hold, actual honest-to-gosh records will shortly be earning more money than compact discs.
Paid subscriptions to streaming platforms like Spotify and Apple Music still account for 62% of industry revenue but vinyl is rapidly regaining its popularity as a listening format. It only makes up four percent of recording industry income but fans of the medium are finding vinyl albums to be a more connected and emotionally invested way of consuming music than online streaming. Records are sexy, intriguing, and exotic to those who missed them the last time around and deliver a tactile music experience not attainable via streaming. Also, vinyl has a warmer, clearer sound than streaming technology can produce, which makes listening to records a gourmet meal for your ears.
Records also appeal to fans of genres like classic rock who miss the way things used to be. The Beatles sold more than 300,000 records in 2018 and Pink Floyd, David Bowie, Fleetwood Mac, Led Zeppelin, Jimi Hendrix and Queen, all sold over 100,000 units.
In February of this year, the RIAA reported that vinyl sales comprised over a third of all physical music sales in 2018. CDs are still important and cassette tapes are experiencing their own rebirth but records are on pace to outstrip them both. Physical formats are part of the "retro" trend popular with Millennials and nostalgia marketing has been all the rage for a while now with the 35-and-under crowd, according to Forbes.
The renewed interest in records is part of the vinyl revival  that's been happening since 2007. This has, of course, led to an uptick in attention to record stores and spawned events including Record Store Day, which has championed the culture of independent record shops since 2008. Record Store Day began in the USA but now has official organizers in the United Kingdom, Ireland, France, Germany, The Netherlands, Denmark, Italy, Japan, Mexico, Australia, Spain, and Poland.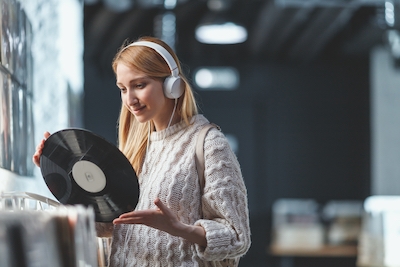 Blues fans will be happy to know that many currently popular blues artists like Nick Moss, Bobby Rush, Dave Specter, and others are releasing their music on vinyl right now. Many back-catalog titles from legacy blues and jazz artists like Lightnin' Hopkins and Kenny Burrell have also become available. The blues began on turntables in its original period and has seemingly come full-circle in recent years, once again embracing the grit and authenticity of dropping a needle into a groove.
Vinyl records look to be back in the music retail game to stay. They have a constantly growing base of adherents and have become able to coexist with the streaming giants by providing a hands-on-the-music sensibility that online services just can't deliver. Buying physical copies of popular albums was one of the things that put music in the global cultural foreground. It gave fans a little piece of their favorite bands to hold onto, a feeling of investment in their music. Free online streaming has pushed music to more of a background role and, while streaming isn't going away, perhaps the resurgence of hard-copy formats like vinyl can help level the playing field for both fans and musicians.