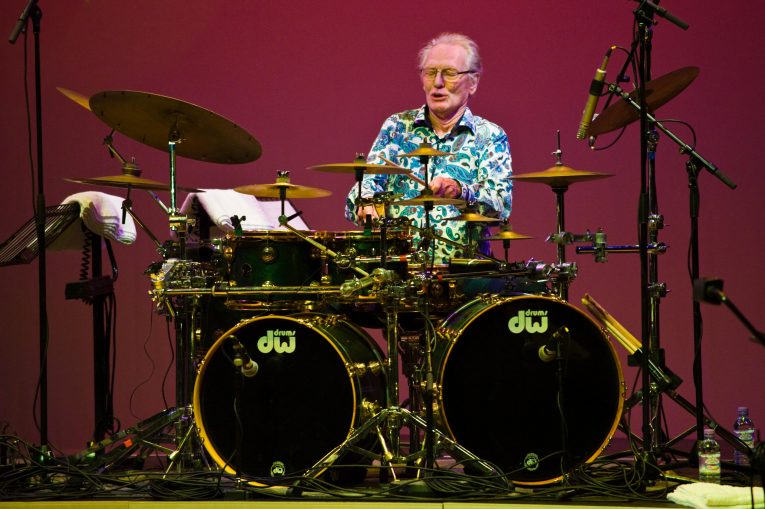 Cream's drummer, Ginger Baker, is critically ill in the hospital, according to the official Ginger Baker Facebook page and Twitter page.
The legendary drummer and founder of the British rock band turned 80 years old in August of 2019.
According to a tweet on Ginger Baker's official Twitter page, "The Baker family are sad to announce that Ginger is critically ill and in the hospital. Please keep him in your prayers tonight."
No further details were disclosed. Baker announced in 2013 that he suffered from chronic obstructive pulmonary disease and later underwent open heart surgery.
Peter Edward "Ginger" Baker is an English drummer who founded the band Cream with Eric Clapton and bassist Jack Bruce in 1966. Cream achieved worldwide success that lasted until 1968 and were most noted for their rock sound, earning hits with "Sunshine of Your Love," "Crossroads" and "White Room."  The trio released three studio albums between 1966 and 1968, Fresh Cream, Disraeli Gears and Wheels of Fire. Their final and fourth album Goodbye, was released in 1969 after the band had broken up.
After Cream disbanded, Baker became a solo artist for many years, releasing 18 albums from 1972 to 2014.
Baker is known as "rocks first superstar drummer" who used two bass drums instead of one. Early on, he performed lengthy drum solos especially on the Cream song, "Toad."
Baker was inducted into the Rock and Roll Hall of Fame as a member of Cream.
Baker collaborated with Gary Moore, Steve Winwood's Blind Faith, Masters of Reality, Public Image Ltd, Hawkind, Atomic Rooster, Bill Laswell, and more.
Beware of Mr. Baker, a documentary about Ginger Baker's life, was released in 2012.