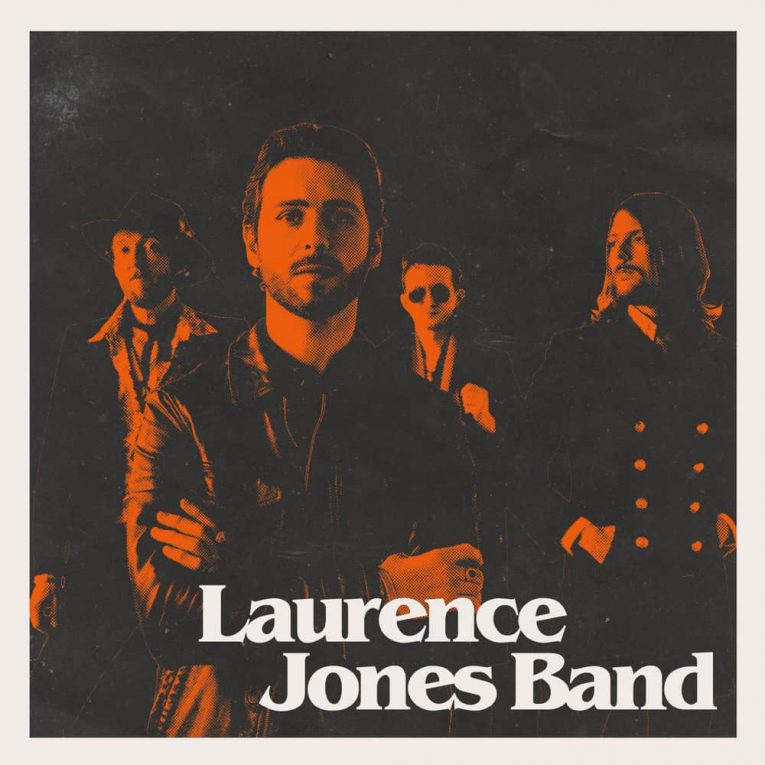 By Mike O'Cull
The Laurence Jones Band is revved up and back in action with a new self-titled album, Laurence Jones Band, that's set to release September 27th, 2019 on the Top Stop Music label. Jones is a hot-handed blues/rock troubadour and an award-winning guitarist who has been releasing music and packing European venues since 2012. He has sold more than 50,000 albums and opened for many top-tier artists including Status Quo, Gary Clark Jr, Glenn Hughes, Kenny Wayne Shepherd, James Bay, Van Morrison, Buddy Guy, Robert Cray, Joe Bonamassa, Jools Holland, and Eric Burdon.
The new record is a smashing set of melodic blues-inflected rock loaded to the gills with gorgeous guitar tones, outstanding songs, and strong vocals that should help Jones and his musical conspirators raise their profile with fans around the world.
Tracked in Miami, Florida and produced by Gregory Elias, Laurence Jones Band is the result of an extended effort from all involved. "I'm really proud to bring you this new album," says Jones, "two years of hard work have gone into the planning and recording of it." The album will be available on CD, vinyl, and limited-edition deluxe Amethyst-colored vinyl, which is ultra-cool and will make all the record collectors out there happy.
Laurence has been called "the future of the blues" by some but his new music is much more closely related to the ever-growing New Classic Rock movement than it is to traditional or contemporary blues. The first song, "Everything Is Gonna Be Alright," is upbeat, danceable, and built on an indelible title hook. Jones shows his vocal and lyrical power before ever heating up his guitar, a happy fact that makes this track feel like an old-school radio hit. Bennett Holland throws down some brilliant rock and roll piano on it that really helps drive the tempo and groove. Immediately, you know this record is going to be good.
"I'm Waiting" is the first single from Laurence Jones Band and is an explosion of energy and emotion. It's a song about being patient but also being ready to pounce and concludes with a long, wah-drenched guitar solo that lets Jones step out of his frontman role and raise the roof. His style compares well with rock gods like Page and Slash yet he plays with a personal authenticity that gets the blood moving. "Mistreated" is a moody, minor key heartbreak blues/rock jam that finds Laurence digging deep on both guitar and vocals to exorcise the demons that love often leaves behind. The rhythm section of drummer Phil Wilson and bassist Greg Smith shines brightly on it, propelling Jones to towering heights and then bringing him back down safely to the ground.
Listeners who stick around for the back half of the record are treated to an unexpected secret toy surprise, that being Jones' customer-out cover of The Beatles' nugget "Day Tripper." Jones freely modifies the famous intro lick into the SRV "Crossfire" lick and gives the song a roadhouse band vibe that adds an entertaining moment to this excellent set and pays homage to two of his musical inspirations. Tracks like this are why long-form albums still matter. There's just more room for fun than a mere single can provide.
Taken as a whole, Laurence Jones Band is a superb effort from a rapidly-rising new star whose skills harken back to the days when giants walked the Earth. Jones and his pals play music that's intuitively human and needs little ornamentation to succeed. It quite simply feels good to listen to them go. Play it loud so the neighbors can hear.
For more information on Laurence Jones Band: