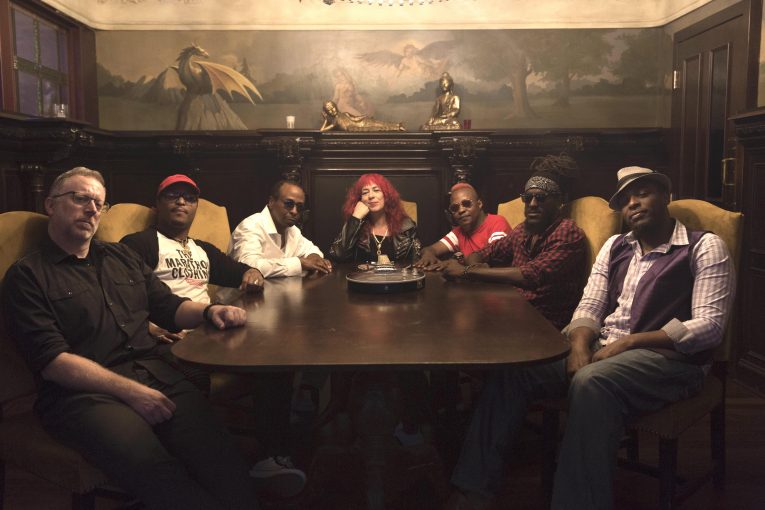 Rise by Joanna Connor Coming November 8
Her first Release in Three Years!
East Coast Tour Starts Later This Month
Northport NY – M.C. Records is thrilled to announce that we're releasing The Queen of Blues/Rock Guitar, Joanna Connor's 3rd recording for the label, Rise on November 8th. It's the follow up to Joanna's highly successful 2016 comeback recording Six String Stories.  The 12 song release is mostly an original affair with covers via Sly Stone and the Lenny Welch hit "Since I Fell For You." One of the highlights of Rise is a duet with her longtime friend Mike Zito, "Bad Hand." Scroll down for all of Joanna's tour dates. We're mailing CDs next week. If you would like a digital copy of the entire record with liners, get in touch. You can listen to selected tracks by clicking the cover.
Joanna Connor might be the best — or most original — blues-based slide guitar player you're likely to come across today. Or tomorrow. – GUITAR WORLD
Since 2016, Joanna has been busy touring all over the U.S. and the world, something she hadn't done since 2000. She has also made some new guitar friends including Joe Bonamassa, Traci Gunns and Vernon Reid of Living Color. In fact, Joanna will be playing Joe Bonamassa's Keeping The Blues Alive Cruise in February 2020
Her incendiary slide playing is absolutely breath-taking. – ELMORE MAGAZINE
Joanna Connor takes the occasion to stretch herself musically on Rise, a process that began with her M.C second release Six String Stories in 2016. This time she goes even further, touching on jazz, Celtic music and even hip-hop. And the presence of a new backup band– drummer Tyrone Mitchell and Cameron Lewis, bassist Joewaun Jay Red Scott and keyboardist Delby Littlejohn– adds some fresh energy. According to Joanna, "The whole record is me and a bunch of younger men," she says. "So there was some kind of power coming through them to me."
It's no coincidence that Connor did most of the writing herself this time around, coming up with one of her most personal statements. "It's all about rising in life, rising to know yourself, rising to meet the challenge of exploring yourself deeper. Putting it out there."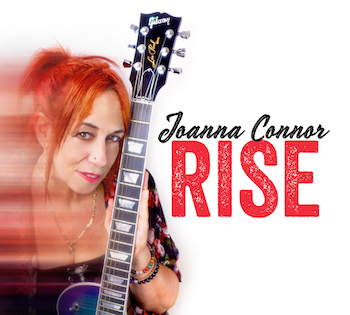 Joanna Connor Online