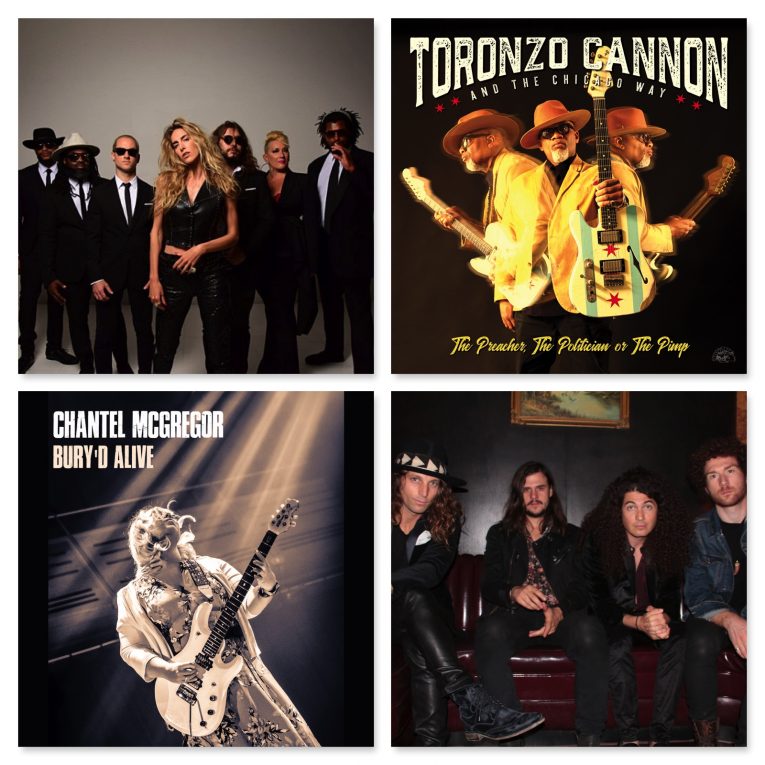 By Martine Ehrenclou
These are 5 of my favorite songs from artists and bands who have new albums out. From contemporary rock, blues-rock, and funk rock, to contemporary blues with a jazz flavor and guitar driven rock, I love these 5 tunes. They are by extremely talented musicians. No exaggeration there and when you hear them, I'm sure you'll agree. Some have absolutely killer vocals, others have ripping guitar chops, and others have great grooves. They are all just great songs you must listen to by artists you must check out.
I hope you enjoy.
Dirty Honey "Rolling 7's"
A fantastic rock band with groove, outstanding vocals, catchy riffs, catchy melodies and all around great songs.
Off their self-titled album, Dirty Honey.
Shadows of 70's rock but with a contemporary twist. I stumbled on this band and I was sure glad I did because I love them.
Dirty Honey website

Toronzo Cannon "She Loved Me (Again)"
Off his new album The Preacher, The Politician Or The Pimp
Singer-songwriter, guitarist, Toronzo Cannon is one helluva musician. And he's not just Chicago Blues either. Mix in rock, soul and jazz and one incredible songwriter, and you have a musician whose time has come. His new album is outstanding.
Review

Miss Velvet and the Blue Wolf  "Super Bon Bon"
Off their new album, Feed The Wolf.
NYC funk rockers are hitting the country big and with Miss Velvet's powerhouse vocals, you can hear why immediately. What a talented band with their catchy, unique sound. Outstanding musicianship and great songs abound on their album. They are proteges of George Clinton.
Review

B. Christopher Band "Newbie's Funk"
Off their new album, Two Rivers Back.
Renowned studio player/guitarist B. Christopher brought in heavy hitters Anton Fig, Shawn Pelton, Grammy nominee Nathan East, and Jerry Portnoy. This tune is delightfully contemporary blues/jazz with a funky groove.
Review

Chantel McGregor "Killing Time (Live)"
Off her new album Bury'd Alive.
Chantel McGregor is an outstanding guitarist, singer-songwriter.
More rock than blues, this musician stands apart from the rest and her new album is no different.
Review

Hope you enjoy! Post your comments below.