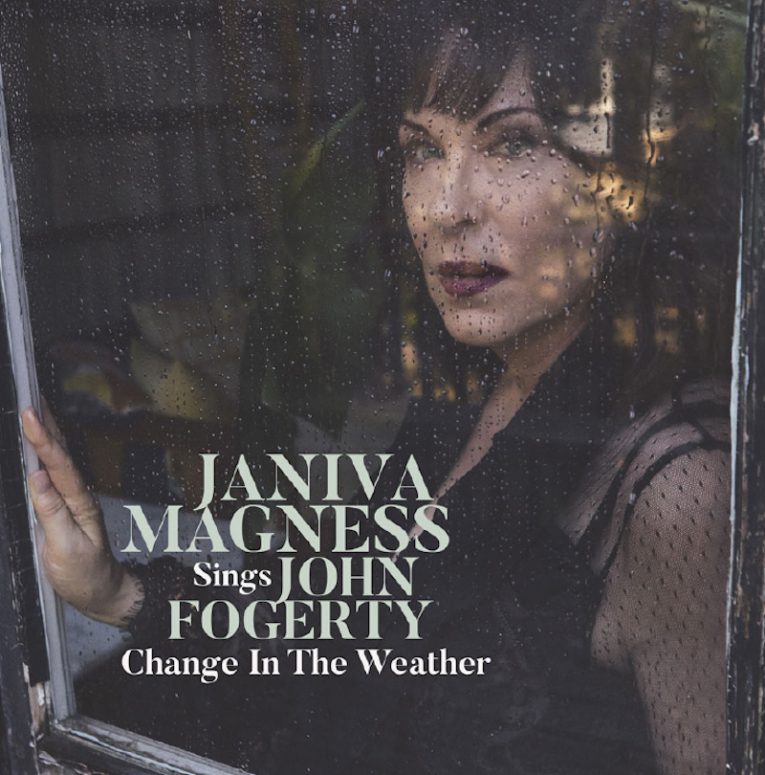 By Dave Resto
Blues diva Janiva Magness released her new album Change In The Weather: Janiva Magness Sings John Fogerty, on September 13th. The Grammy nominee and seven-time Blues Music Award winner reteamed with producer Dave Darling for her third album with Blue Elan Records.
Beset by problems early in her life, Ms. Magness rose to become a wildly popular singer on the contemporary Blues and Americana music landscape. In so doing, she's earned praise from music industry giants, such as Mavis Staples and the late B.B. King.  Here, on her fifteenth album, she lovingly pays tribute to the songs of singer/songwriter/guitarist and Rock and Roll Hall of Fame inductee John Fogerty.
The title track, which opens the album, is a joyful reinterpretation of the version from Fogerty's second solo album, Eye Of The Zombie. Magness and Darling replace the original's slow, soulful groove with an upbeat one, driven by hand claps. That gives the song a bouncy Gospel feel. Magness takes full advantage of the change, singing with a fiery urgency which draws us in.
"Bad Moon Rising" reverses that formula to equal success. The notably upbeat song is slowed down to become a tom-thumping, slide guitar laden swamp rocker. Magness gets to savor the vocals and deliver them with her sexy raspiness, which she still fully possesses.
The two duets on this album feel strikingly close in their comparisons with the original versions, while scoring points for their creative embellishments.
"Lodi" features Alt-Country performer Sam Morrow, who sings with the same power as a young Fogerty. Together, Magness and Morrow's voices scratch like His and Hers sandpaper. The addition of hard-hitting Hammond B-3 keys packs just the right punch.
The legendary Taj Mahal joins Magness for a spirited rendition of "Don't You Wish It Was True." Few musicians are as qualified to morph Fogerty's lovely Country rocker into a bona fide front porch Blues ditty as is Taj Mahal. Yet, the Americana vibes remains intact. The duet take turns singing the verses, then share the choruses. On the back half of the choruses, Magness manages a spectacular Patsy Cline-like yodel over Mahal's gravelly delivery.
"Fortunate Son" likewise rocks in a similar fashion as the original recording; however, it cleverly adds some deft piano work to the signature guitar and drums as a means of propulsion. Magness chooses to sing it smoother here than Fogerty does in the Creedence Clearwater Revival version, but she always knows right where to dirty it up. In fact, with her ability to effortlessly move back and forth between sweet and surly vocals, she clearly has the advantage over Mr. Fogerty in that regard.
Given the level of success she's enjoyed up to this point, Janiva Magness could easily choose to kick back and relax. She's worked hard enough to have earned it. Instead, she continues to keep her career moving forward. Change In The Weather is an impressive tribute to a master songwriter by a master performer.
For more information on Janiva Magness: