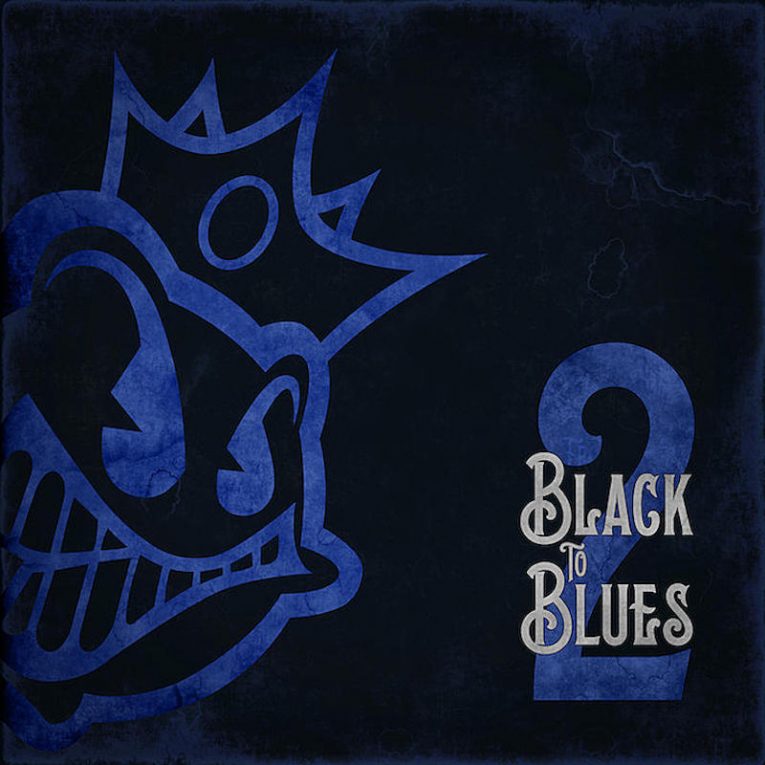 By Mike O'Cull
Kentucky's blues/rock powerhouse Black Stone Cherry returns to the great American roots music songbook on Back to Blues Volume 2, a second supercharged EP of blues covers that comes down November 1, 2019 via the Mascot Label Group. The record is a follow-up to the band's 2017 blues tribute release Back To Blues, an amazing set that reached Number One on the Billboard Blues Chart.
This time out Black Stone Cherry pays its respects by taking on songs by genre legends Freddie King, Robert Johnson, Otis Rush, Howlin' Wolf, Elmore James and Son House. Black Stone Cherry doesn't bother trying to replicate the original records as some tribute efforts do but instead puts each song through its own high-energy blast furnace treatment that makes this set rock like the greatest house party of all time.
Although Black Stone Cherry is known as a hard rock band, its origins are in the deep blues of Muddy Waters, Freddie King, and Howlin' Wolf. The lineup of lead guitarist/vocalist Chris Robertson, rhythm guitarist/vocalist Ben Wells, bassist/vocalist Jon Lawhon, keyboardist/guitarist Yates Mckendree, and drummer/vocalist John Fred Young came of age playing that material and the lessons it taught them still inform everything the group does. "It's the DNA of what our band is," says Wells, "It's not just us covering songs. It's about doing our own version of each song."
The Black Stone Cherry version of Freddie King's "Big Legged Woman" opens the new record and immediately gets down, dirty, and loud. The band makes no bones about its rocked-up approach to these sacred classics and absolutely plays them as they please. The result is a set that comes off as New Classic Rock and is capable of capturing the attention of listeners both young and old. The old heads will dig "Big Legged Woman" for its hip-shaking roadhouse groove and blazing guitar and younger fans will find the track to be a gateway to a new musical universe.
Robert Johnson's soul-chilling "Me And The Devil Blues" gets heavied-up into something resembling what Black Sabbath might do if Ozzy and Tony were from Kentucky, an interpretation that makes an already-scary song even more powerful. Robertson scrubs Johnson's "I'm gonna beat my woman until I get satisfied" line from the lyrics but that does little to ease the vision of Satan, the protagonist's own evil spirit, and a roadside grave that the song imparts. Robertson alternates between Major and Minor sounds in the first part of the guitar break, a momentary but dramatic way of playing through the ongoing battle between good and evil at the center of American music and a tactic that grabs new listener attention after all the preceding darkness.
"All You Love (I Miss Loving)" by Chicago blues master Otis Rush makes an appearance and
Black Stone Cherry
maintains its sultry glory while putting its own stamp on one of the Windy City's most famous songs. Black Stone Cherry excels at tapping into the emotional core of these songs and the pain and unrequited desire of the Rush original comes across loud and clear. Son House's "Death Letter Blues" is also given over to the Black Stone Cherry process and takes flight as a strutting rock song about a terrible event. Robertson's guitar howls in despair and sadness while his vocals vibe with the displaced anger of someone who has lost their love forever.
Back to Blues Volume 2 is a short but intense listen to some of the music that drives Black Stone Cherry and an acknowledgement of its influence on the group. The band plays hard but never crushes any of these timeless songs. The EP is a brilliant, energetic set that perfectly embodies what blues/rock is all about. Listen to it once and you won't be able to stop.
Black Stone Cherry Online