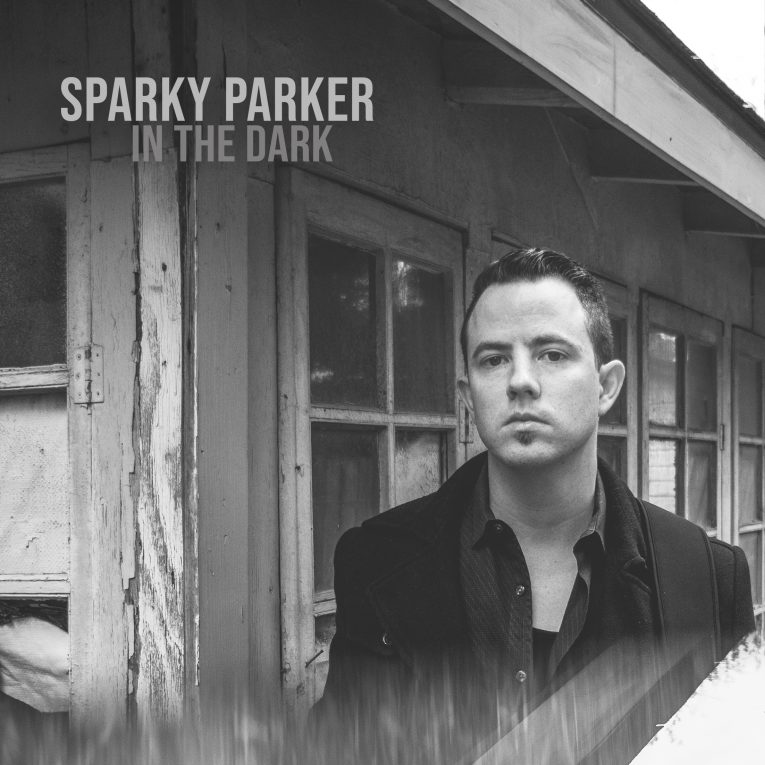 By Mike O'Cull
Houston-based blues/rock guitar hero Sparky Parker turns the thermostat all the way up on his latest release In The Dark, out September 13th, 2019. Parker began his career as a youthful guitar prodigy but has since grown into a well-rounded artist and bandleader who can write, play, and interpret blues music with the best of them. In The Dark was recorded, mixed, and mastered by Rock Romano at The Redshack Recording Studio in Houston with Parker self-producing and cutting the tracks with the ever-powerful Sparky Parker Band. It's a ten-song set made up of seven of Sparky's originals and covers of tunes by The Rolling Stones, Bobby "Blue" Bland, and Slim Harpo. One listen will get you hip to why he's become one of the most talked-about players on the Texas scene.
Parker's guitar chops are gritty, articulate, and multi-dimensional, with a genre-blurring quality that melds blues, funk, roadhouse country, and more into a cohesive and entertaining whole. Inspired by Stevie Ray Vaughan, Albert King, and Magic Sam, he has licks to spare and an excellent style of phrasing. He also has a fine, clear singing voice with a laid-back sensibility that should serve him well. The musicians behind him include Phillip Lock on bass and backing vocals, Kevin Berry on drums, and William Gorman on keyboards and add their own fire to the record and display an enviable chemistry with their boss.
The record opens with the hard funk of the title track "In The Dark." It's a ferocious cut that grooves with authority and features Parker turning in unique, wah-drenched guitar lines that have an enunciated, vocal-like sound to them. "This Old Thing" is alternatingly strutting and funky and carries a moody mid-tempo vibe augmented by smoothly-sung harmonies. The honky tonk blues of "8 Days In The Doghouse" carries that signature Texas blend of blues, country, and rock and roll that everybody loves to get loose to and has no doubt already filled many dancefloors in the Lone Star State. Parker throws down some tasty country-tinged guitar on this tale of trouble in love and the band holds the pocket down perfectly.
Sparky's cover of the Stones' "Dead Flowers" is a thing of country-fied garage rock beauty and again shows off his twang-filled playing. The groove has an almost CCR feel to it in spots that really works and Parker and friends do nothing but make one of Mick and Keith's most endearing songs fun all over again. The band also does a wonderful job with Bobby "Blue" Bland's "I Wouldn't Treat A Dog (The Way You Treated Me)." Parker's vocals communicate the smoldering heartbreak of the lyrics in a direct way and his guitar soloing is equally soulful. It'd be nice to hear this bunch tackle more material like this, as they seem to have the right touch for it.
A pleasant surprise buried in the back half of In The Dark is "Quintana," a minor-key surf guitar instrumental with a sci-fi-meets-the-southern-border dissonant coolness. It's an immediate shift in tone compared with the other tracks here but Parker and the boys nail it down tight. Fans of The Ventures and The Astronauts will want to turn this one up some.
Sparky Parker and his band give us a good showing on In The Dark and the record should do a lot to spread their name and fame well past the Texas state line. Parker is understated and tasteful in all that he does and never sacrifices finesse for flash, even when he's ripping. Give him a spin and you just might find yourself road-tripping to Houston to see him for yourself.
Sparky Parker Online