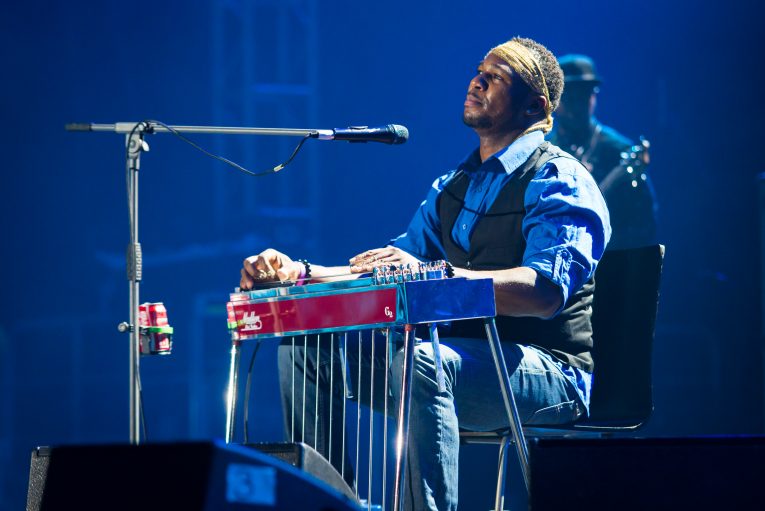 Our Video of the Week is "Cut 'Em Loose" by Robert Randolph & The Family Band on Jam In The Van, a song from RRFB's new album, Brighter Days out August 23rd via Provogue/Mascot Label Group. The album was produced by Dave Cobb.
This is Robert Randolph & The Family Band at their best and this is one rockin', funky great tune performing Live at Americanafest 2019 in Jam In The Van. One of my favorite bands, RRFB create a sound all their own with some of the greatest grooves and virtuosic talent.
Robert Randolph has been nominated  for five Grammy Awards, and the last was for "Best Contemporary Blues Album" for their 2017 release, Got Soul.
Listen and Watch the Video "Cut 'Em Loose" Below. 
From Orange, New Jersey, Robert Randolph & The Family Band is led by pedal steel guitar virtuoso, vocalist Robert Randolph. Randolph literally grew up in the church and RRFB upheld a gospel music tradition called sacred steel. When Robert Randolph was in his teens, he discovered rock, funk, soul, jazz and the jam band scene, creating his own sound by integrating elements of the genres.
RRFB  was recognized by Rolling Stone as one of the "100 Greatest Guitarists of All Time." The rest of the band includes Lenesha Randolph on vocals, Danyel Morgan on bass, and Marcus Randolph on drums. They create gospel-inspired rock and soul.
RRFB  has released six albums and two live albums. Guest appearances on albums include Los Lobos, Dave Matthews band, Sly & The Family Stone, Buddy Guy, Ringo Starr, Santana, Ozzy Osbourne, Elton John & Leon Russel, and more They attracted the attention of Eric Clapton and have toured supporting Clapton and performed in Clapton's Crossroads Guitar Festival.
Known for their lively stage performances, dance is an integral part of their concerts. They performed on Late Show With David Letterman in 2003. If you can see them live, do it.
Thanks to Melanie from our Rock and Blues Muse Group, who posted this video as soon as it was released. We all loved it.
For more information on Robert Randolph & The Family Band: