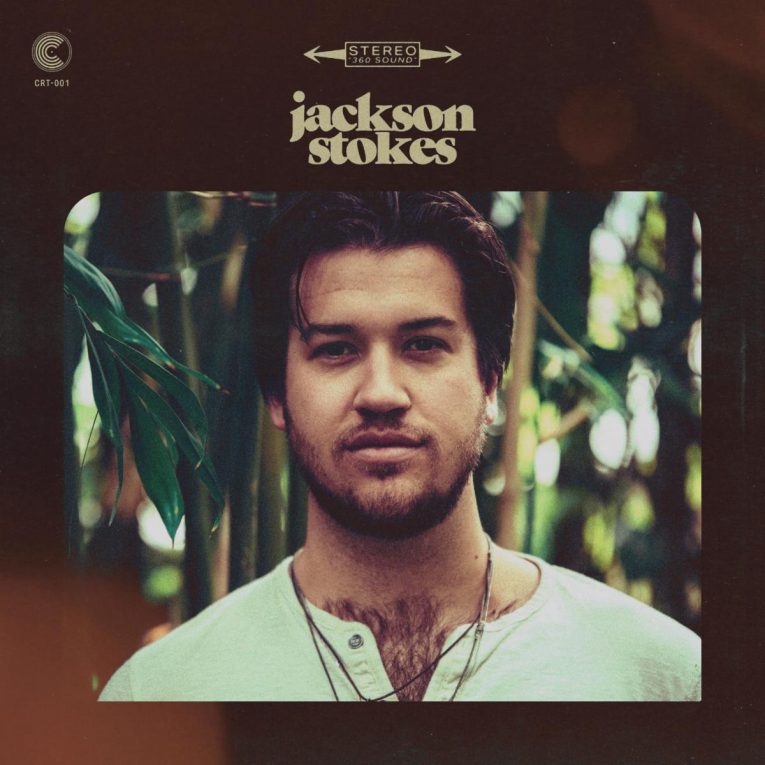 JACKSON STOKES RELEASES DEBUT SELF-TITLED ALBUM VIA CREATE RECORDS
 STOKES TO JOIN THE ALLMAN BETTS BAND AS DIRECT SUPPORT ON MASSIVE TOUR
Jackson Stokes' debut self-titled album is out everywhere today.  Stokes is the first artist that Devon Allman has signed to his newly launched label Create Records.
Stokes' debut album is packed full of gnarly guitar riffs, and deeply refined songwriting and lyricism; only part of what attracted Allman to the musician.
In May of 2019, Stokes put the finishing touches on a striking inaugural effort.  Produced by Allman, it is a lean and focused set of rock-and-soul, including an ambitious Talking Heads cover, and a depth of original material ranging in style and subjects.  From the Memphis stroll of the opening "Can't Getcha Out," through the reflective acoustic closer, "Take Me Home," the debut encompasses Stokes' wide swath of influences and tastes.  There's the '60s R&B update that morphs into modern rock on "Slave," the staggering punches of overdriven guitar on "Time is Now," and the midnight seduction of "Contents Under Pressure."  A flourish of pleading guitars finishes the slowly climbing blues-rock centerpiece, "You and Your Partner," while David Byrne meets Southern funky on "Life in Wartime." As well, Stokes welcomes the sunny-days slide guitar of The Allman Betts Band's Johnny Stachela to brighten the Southern sway of "Sins Are Forgiven," complementing that with the chunky Saturday night blues of "Whiskey."
Naturally, the nine-song record offers plenty of the fiery guitar that has been the calling card of Stokes' career for this first decade, showcasing the stellar reputation he's earned sharing the stage with such icons as Robert Cray, The Wailers, and Robert Randolph, as well as Warren Haynes, Lukas Nelson, and Marcus King.  Yet, it's a conspicuous emphasis on Stokes' escalating songcraft that also shines as brightly on this initial release.
"I really do enjoy playing guitar, but I also love songwriting.  I love the whole process," says Jackson. "I think this album is very representative of a natural maturation, of how I've been viewing things on my journey.  And, hopefully, it's a journey that's just beginning."
Jackson Stokes on Tour
Oct 31 Augusta, GA @ The Miller Theater*
Nov 1 Auburn, AL @ Woltosz Theatre*
Nov 2 Tybee Island, GA @ Tybee Post Theater*
Nov 3 Charlotte, NC @ Neighborhood Theatre*
Nov 4 Frankfort, KY @ Grand Theatre*
Nov 6 Morgantown, WV @ Metropolitan Theatre*
Nov 7 Blacksburg, VA @ Lyric Theatre*
Nov 8 Richmond, VA @ The National*
Nov 9 Stroudsburg, PA @ Sherman Theatre*
Nov 10 Huntington, NY @ The Paramount*
December 13 Fremont, NE @ The Corner Bar
Feb 5 St. Charles, IL @ The Arcada Theater*
Feb 6 Grand Rapids, MI @ 20 Monroe Live*
Feb 7 Fort Wayne, IN @ Clyde Theatre*
Feb 13 Albany, NY @ Skyloft Music*
Feb 14 Salisbury, MA @ Blue Ocean Music Hall*
Feb 16 Tarrytown, NY @ Tarrytown Music hall*
*Supporting The Allman Betts Band
MORE DATES TO BE ANNOUNCED!
Jackson Stokes Online