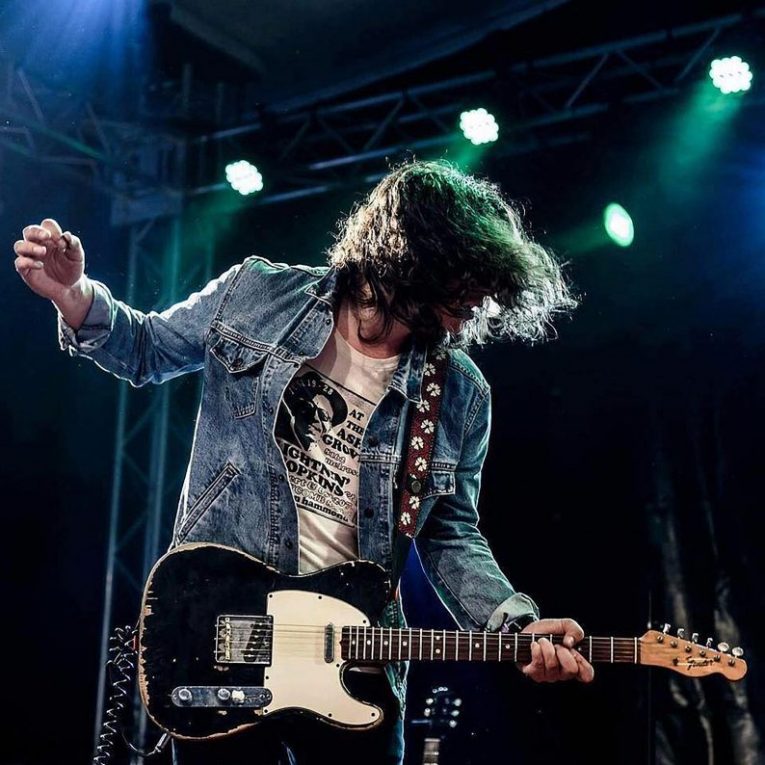 Guitarist and singer extraordinaire Davy Knowles has released a new video "Ain't Too Late," an acoustic version of his brand new song. This marks his return to his Kitchen Sessions.
Knowles currently tours as a solo artist but is formerly of the blues-rock band, Back Door Slam, as well as working under the name Davy Knowles and Back Door Slam.
Born and raised on the Isle Of Man on a healthy diet of British blues-rock, both American and British folk music, and anything else he could get his hands on, guitarist and singer Davy Knowles has an eclectic take on Blues/Rock, and has established himself as a major artist in the genre.
Between his original band 'Back Door Slam' and solo projects, Davy has released 4 full-length studio albums (with 3 of them hitting the top 5 of the Billboard Blues Charts), 2 EP's, 2 live albums, a folk music film documentary 'Island Bound', and an ever-growing catalogue of live 'Official Bootlegs', available for download on davyknowles.com.
Watch the video of "Aint Too Late" below.

Davy also tours with his shows called, "Band Of Friends: A Celebration of Rory Gallagher." Even if you're not a Rory fan, check out these shows. Read our Davy Knowles interview about Band Of Friends: A Celebration of Rory Gallagher.
From the very start Davy Knowles earned the respect of fans, media and musicians alike, including some of his own musical heroes such as Peter Frampton, Joe Satriani, and Warren Haynes.
British Blues Legend, Bernie Marsden (Whitesnake, Moody Marsden Band) is another fan – "Davy Knowles continues to amaze me – he's still so young and yet he plays, writes and sings with such maturity. He's immersed himself in the styles of many great players and has emerged with his own brand, playing with a smile on his face. He's a rare bird, one I will continue to watch and study".
"Davy already has a recognizable  style. He's definitely the gunslinger guitarist of the 21st century."–Peter Frampton
Throughout this musical journey, Knowles has kept 'the blues' close to his heart. He says, "I love the guitar as an instrument, it's so versatile and endlessly challenging, but whilst I will try play any style to meet that challenge, blues is the music I first fell in love with, and I have always connected deeply with it. I enjoy playing the historian, and am fascinated by all facets of the genre, from the earliest field recordings, to the more recent guitar gods that electrified and supercharged this music. It's from all along this timeline that I like to draw influence from."
Check out Davy Knowles Online