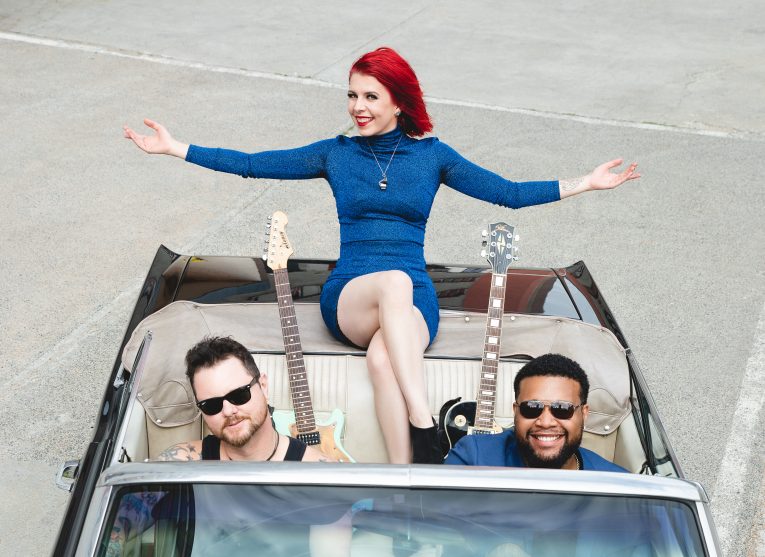 We are pleased to premiere the video for Ruf Records' Blues Caravan 2020 featuring the cover "Let's Work Together" performed by outstanding talents, Jeremiah Johnson, Ryan Perry and Whitney Shay. With a contemporary, groove-based twist on the Canned Heat classic written by Wilbert Harrison, this is one version that will summon everyone to the dance floor.
For the last fifteen years, Europe's Ruf Records has been putting on Blues Caravan tours featuring three top artists from their roster. The Blues Caravan tour includes performances every night on club stages across the US and Europe, with three rising talents who burn down the house and kick the blues into the modern age.
In 2020, Jeremiah Johnson, Ryan Perry and Whitney Shay will tour with the Blues Caravan.
Watch "Let's Work Together" video below.

Every Blues Caravan tour has a fresh vibe, a dizzying chemistry and plenty of sparks. With exciting blues artists like Jeremiah Johnson, Ryan Perry, and Whitney Shay, you've got a trio of big talent poised to blast the roof off every single venue they perform in.
Jeremiah Johnson says, "When you can get a group of talented people together and have the mutual respect we have for each other, your destiny is to make something magical. It was a blast shooting the "working together" video and this tour is going to be even more extraordinary. This is just a taste of what's to come!" From St. Louis, bluesman Jeremiah Johnson is Southern blues-rock. After early days as the Southern circuit's best-kept secret, 2018's acclaimed Straitjacket album, produced by BMA award winner Mike Zito, put Johnson in the spotlight with searing performances, smart hooks and lyrics about everyday life struggles. His album was recognized for his commanding guitar driven tracks and soulful vocals. Johnson will be releasing  a new album Feb. 2020.
From Whitney Shay, "I was so impressed with how this group 'worked together' to make a killer video in such a short amount of time, and I'm super excited to see how this soulful rockin' group of musicians will take on the Blues Caravan in 2020!" When Whitney Shay hits the stage, the first thing you notice is her high octane vocals. On this year's Blues Caravan the singer's show will rattle the R&B floor-shakers from her acclaimed album, A Woman Rules The World, along with a sneak preview of her studio material to come. Her album won the 2019 San Diego Music Award for Best Blues Album. Shay will be releasing a new album Feb. 2020.
Ryan Perry adds, "This video is just a short piece to what we all have been working on for a long time. The Blues Caravan tour is a combination of three different styles of the same love for blues music brought together for an incredible time for everyone! I cannot wait to see what happens on this tour!" Ryan Perry began as a teenage phenomenon when he hijacked 2007's International Blues Challenge in Memphis with his Homemade Jamz Blues Band, and showcased his talent for sharp storytelling, stinging guitar and soulful vocals. This charismatic bandleader's talents have only grown over the last decade, and following his 2019 solo debut on Ruf Records, Ryan is armed with a setlist to raise the roof. "Fans can expect high action and low ego on the Blues Caravan," he says. "My live shows are packed with passion and soul, always fun and full of energy—as only a Mississippi bluesman can deliver." Perry will be releasing a new album March 2020.
For more information about Ruf's Blues Caravan 2020: