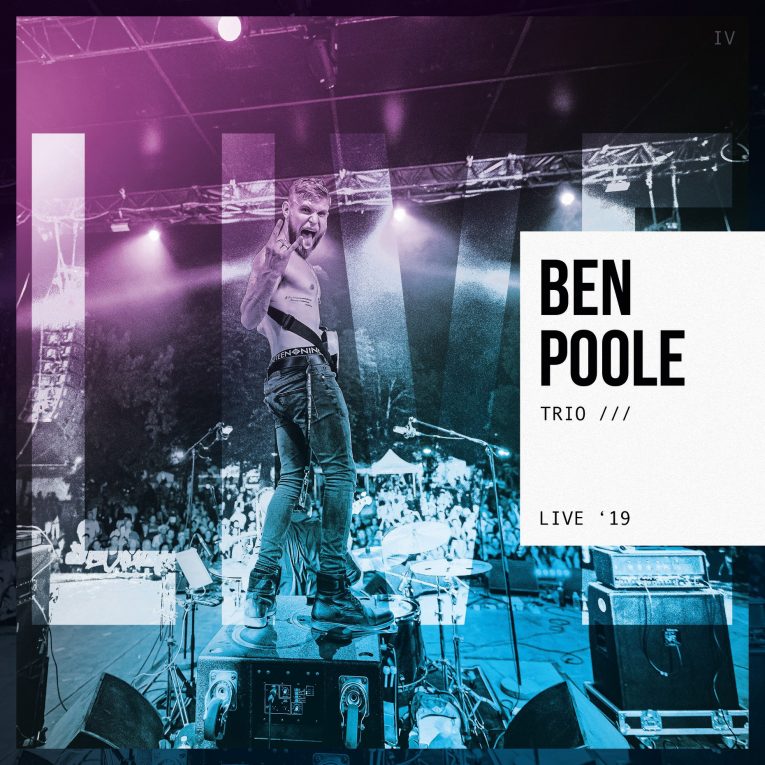 Blues rock guitarist, singer-songwriter Ben Poole will release his new double live album, Ben Poole Trio /// Live '19 on Friday January 31st, 2020. The album was recorded over three nights in July 2019 at Old Schoolhouse in Barnsley, The Half Moon in South London and Bootleggers in Kendal, Cumbria and is over 90 minutes of electrifying blues-rock.
The double live album features Wayne Proctor on drums, Steve Amadeo on bass, and Ben Poole on vocals and guitar, and showcases Ben's most popular songs from his past two albums, including 2018's critically acclaimed, Anytime You Need Me and 2016's Time Has Come.
The new live album marks Ben's first live in five years since 2014's Live At The Royal Albert Hall. It showcases Ben Poole's spontaneous, energetic, and powerful performances and includes standout tracks from his recent album, Anytime You Need Me including "Take It No More" "Start The Car" and " Don't Cry For Me."
The album is available for pre-order here.
TRACK LISTING
DISC 1
Intro (0.46)
Take It No More (5.31)
Win You Over (6.15)
Start The Car (5.34)
Have You Ever Loved A Woman (11.35)
The Question Why (7.43)
Further On Down The Line (4.37)
Don't Cry For Me (8.18)
DISC 2
Lying To Me (4.06)
I Think I Love You Too Much (5.25)
Found Out The Hard Way (6.54)
Stay At Mine (4.48)
Anytime You Need Me (14.24)
Time Might Never Come (15.35)
Musicians
Ben Poole:Guitar, lead vocals
Steve Amadeo:Bass, backing vocals.
Wane Proctor:Drums, backing vocals.
Mixed and mastered by Wayne Proctor at Superfly Studios.
Watch Ben's Poole's Video "Take It No More"


Ben Poole has been lauded by Jeff Beck, Kenny Wayne Shepherd, and many more. Ben Poole has been hailed by the press and star musicians as one of the most exciting young rock blues and soul artists to come out of the UK in a long time. Poole is a British gunslinger, formidable blues, rock and soul guitarist, singer and songwriter.
Ben Poole Online