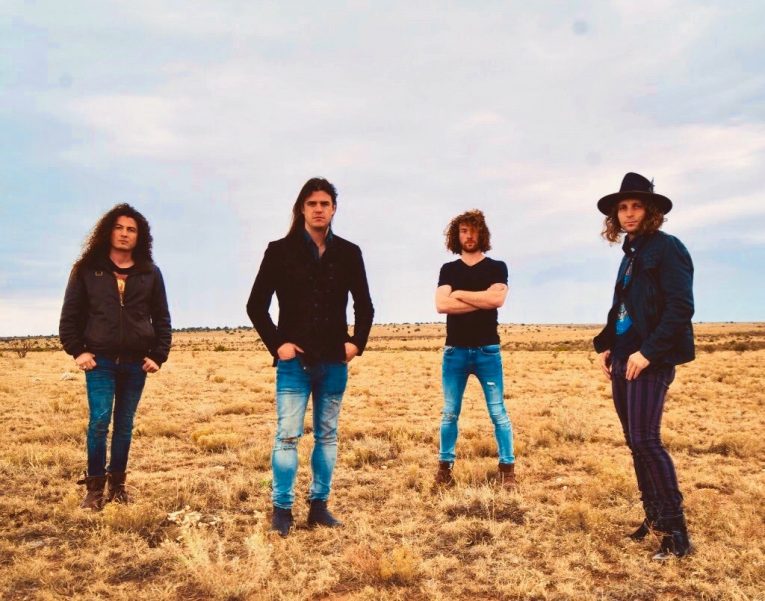 By Mike O'Cull
New-fashioned rock and roll band Dirty Honey lays down a refreshingly straight-up sound on its 2019 self-titled EP Dirty Honey. The record comes straight out of the true classic hard rock period of the 1970s and can stand shoulder-to-shoulder with the best albums of that Golden Age. The band tracked with producer Nick Didia (Pearl Jam, Rage Against the Machine) at the helm and the combination produced overwhelmingly successful results. Dirty Honey is a huge blast of no-punches-pulled hard rock of the Led Zeppelin/Aerosmith/AC/DC variety that will elicit multiple raised fists from fans of loud guitars and big drums. One quick spin and you'll understand why Dirty Honey has been spotted opening for rock legends like The Who and Guns N' Roses.
The band came together in 2017 and has grown into a fully-equipped rock and roll machine capable of working at the level of the old masters. The lineup of lead vocalist Marc LaBelle, guitarist John Notto, bassist Justin Smolian, and drummer Corey Coverstone are clearly rockers from the floor up and are able to get all the way inside their chosen style and speak its language fluently. The tracks on Dirty Honey bang with the kind of organic grit that could bring hard rock back to the mainstream, which would be an amazingly good thing. The New Classic Rock movement is building up steam and Dirty Honey is in an excellent position to help shape its leading edge.
"When I'm Gone" gets the party started with a strutting blues-based riff that could launch a thousand Saturday nights before hitting a sky-high chorus that adds a serious dose of melody to the melee. Here and throughout the record, the tones are huge and natural and the band sounds like it's playing in the room with you. This is music that was captured as it was happening, not pieced together like a digital puzzle, and it packs a potent energy that can't be denied.
"Rolling 7s" starts off quiet and swampy but quickly boils over into a hit-single chorus that will immediately lodge itself in your brain and stay there. Vocalist Marc LaBelle is a perfect rock singer who can bring the danger of Bon Scott, the mystical wail of Robert Plant, and the bravado of the blues together as one and he does it all on this cut. John Notto riffs hard as well and displays the rhythm guitar skills that are the secret component of all great rock music. His lead work is well-phrased, in the pocket, and will remind guitar fans of a young Joe Perry.

"Heartbreaker" is a chugging mid-tempo song that's dark and moody at first but opens up and jams from the middle onwards. It's a solid track that leans as much on songwriting chops as it does rock attitude and works well as a change-up in the third spot on the record. The chorus is reminiscent of early Heart, when Roger Fisher was still in the band, and shows a different side of Dirty Honey than the first two songs do.
"Scars" is another huge riff song that swings a heavy hammer and shows how powerful a simple figure can be when played by a fully-committed band. The verse sections are dynamically lower and serve to make the chorus absolutely massive when it hits. "Down The Road" and "Break You" are equally worthy of some listening time and there really isn't one bad second on this brief-but-mighty release. Dirty Honey rocks hard the real way and has what it takes to become a spark plug in the culture of guitar music. Crank this one up and show some class!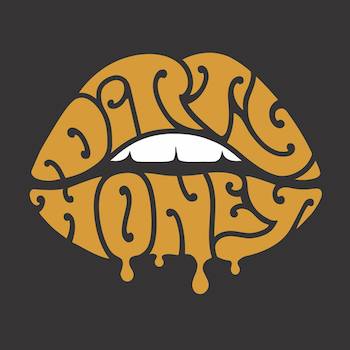 Dirty Honey Online