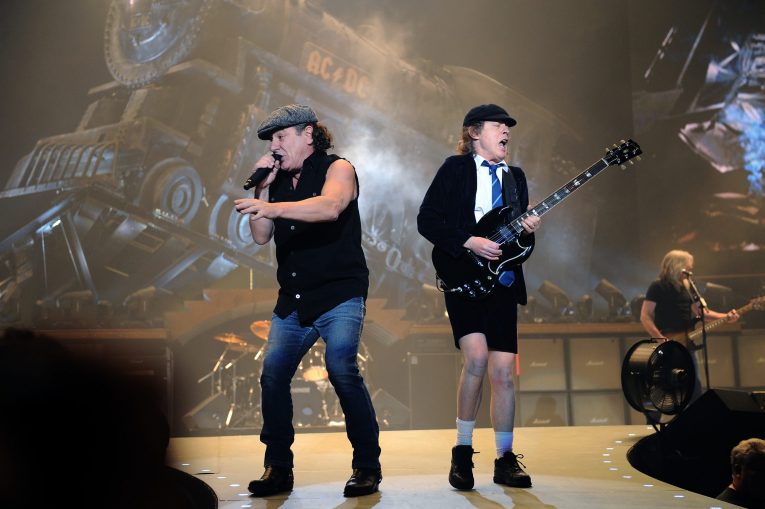 Former Twisted Sister frontman Dee Snider says the AC/DC reunion is on and it's as close as you can get to the original band. He says a new album is on the way, featuring material recorded by Malcom Young before his death in 2017.
Snider said that the LP would feature all four surviving members, meaning Angus Young, Brian Johnson, Cliff Williams and Phil Rudd. He referenced a meeting with Johnson and said that the singer's health was good after Johnson's serious hearing problems caused him to stop touring with AC/DC's Rock or Bust tour in 2016.
Dee Snider's Tweet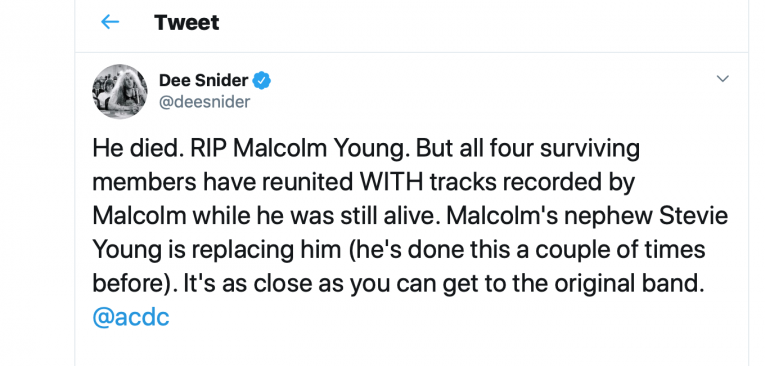 Responding to a fan's question about AC/DC Snider tweeted "But all four surviving members have reunited with tracks recorded by Malcom Young while he was still alive. Malcom's nephew Steve Young is replacing him (he's done this a couple of times before.) It's as close as you can get to the original band."
Stevie Young previously filled in for Malcolm on several late 80's tour dates, takes over for the creation of Rock or Bust and the world tour.
Watch Loudwire's exclusive interview with Behemoth frontman Nergal about AC/DC's new album. 

Dee Snider's Tweet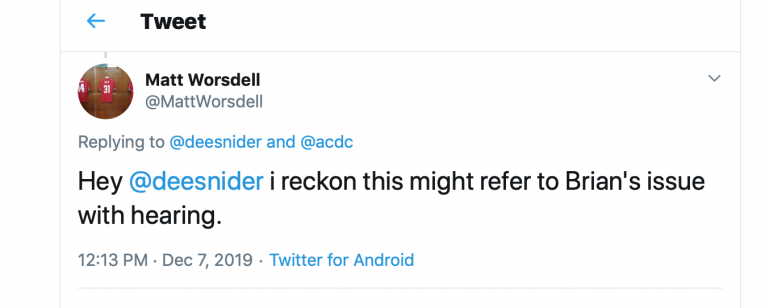 Back in 2018, the members of AC/DC were reported together in Vancouver, WA at the studio where they recorded Rock or Bust. Photos were public and went viral.
On Dec. 6, 2019 the Recording Industry Association of America (RIAA) certified AC/DC's album 'Back In Black' Diamond  for shipments of 25 million copies. There are only 60 other rock records and greatest hits collections that are part of the Diamond club. 'Back In Black" was released in 1980.
AC/DC Online