Top 20 Blues, Rock, Roots Albums of 2019
2019 brought so many outstanding blues, rock and roots music albums that we had a hard time choosing the top 20. With true respect and admiration for all of these artists and many more who aren't on this list, we are grateful for so many talented artists.
We polled our readers, editorial staff, and the Rock and Blues Muse Group on Facebook for albums that we have reviewed for our "Top 20 Blues, Rock, Roots Albums of 2019." Instead of a list from 1-20 or 20-1, our list is in no particular order. All of these albums are excellent, each in their own way.
Check out these artists and their albums. Go see them live. We support live music 'cause that helps keep blues, rock and roots music alive and thriving.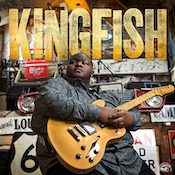 Christone 'Kingfish' Ingram, Kingfish
Guitarist, singer-songwriter Ingram has been hailed as the future of blues. He shreds like guitarists decades older, but it's his emotion in his playing and singing that makes Kingfish a home run. The 12 tracks on the Grammy nominated Kingfish are stellar, and feature guest appearances by Buddy Guy and Billy Branch. Produced by Tom Hambridge, released on Alligator Records.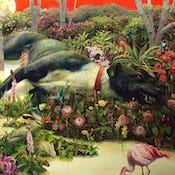 Rival Sons, Feral Roots
One of the hottest rock n' roll bands around, this is the defining Grammy nominated album of their career. With vocalist Jay Buchanan, guitarist Scott Holiday, drummer Michael Miley and bassist Dave Best, Rival Sons have carved out their own niche in modern rock music. A powerhouse record that blends rock n' roll with gospel and soul. Produced by Grammy winner Dave Cobb, released via Low Country Sound/Atlantic Records.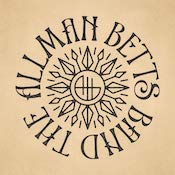 Allman Betts Band, Down To The River
A powerful debut album by band leader/singer/guitarist Devon Allman (son of Gregg Allman), who put together the band with Duane Betts (song of Dickey Betts), and enlisted Berry Duane Oakley (son of Berry Oakley) Johnny Stachela and John Ginty, R. Scott Bryan and John Lum to create an outstanding album. Guest include Peter Levin and Chuck Leavell.
Produced by Matt Ross-Spang, released via BMG Rights Management.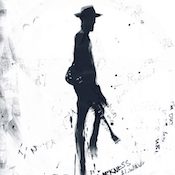 Gary Clark Jr., This Land
2020 Grammy nominated This Land is  the long awaited follow-up to Gary Clark Jr's chart topping album, The Story of Sonny Boy Slim. This Land is a career defining record for the blues guitar virtuoso, Clark. This Land is likely to be one of the most important albums of the year. Grammy winner Clark showcases his desire to tackle pertinent issues and push genre boundaries with blues, rock R&B and hip-hop. Produced by Gary Clark Jr. and Jacob Sciba, released via Warner Brothers Records.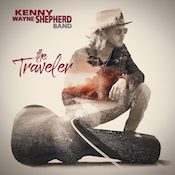 Kenny Wayne Shepherd, The Traveler
Known as one of the best guitarists worldwide, Kenny Wayne Shepherd continues to create blues infused rock n' roll with fully developed songwriting with virtuoso, fiery guitar chops, aided by the great vocalist Noah Hunt, Chris Layton on drums, Kevin McCormick on bass, Jimmy McGorman and Joe Krown on keyboards. The album is a powerful recording with outstanding songs, great grooves and top shelf musicianship. Produced by Marshall Altman, released by Concord Records.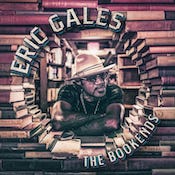 Eric Gales, The Bookends
A mix of blues-based rock, gospel and jazz, The Bookends by virtuoso guitarist, singer-songwriter Eric Gales is a modern blues triumph for Gales whose vocals and guitar chops have never sounded better. Regarded as one of the best guitar players in the world, Gales' newest album is a musical feast for any listener. Guests include Doyle Bramhall II, B. Slade and Beth Hart. Produced by Matt Wallace, released via Provogue/Mascot Label Group.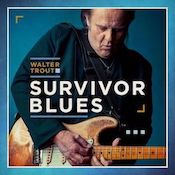 Walter Trout, Survivor Blues
This is no ordinary blues covers album, and with Walter Trout at the helm, how could it be? Blues-rock maestro, Trout chose 12 obscure blues covers that inspired him along his musical journey and put his own stamp on each one. Superb guitarist, singer, Trout's band includes drummer Michael Leasure, bassist Johnny Griparic, keyboardist Skip Edwards.
Produced by Eric Corne, released via Provogue/Mascot Label Group.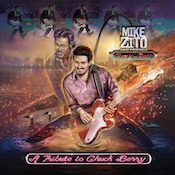 Mike Zito, Rock N Roll: A Tribute To Chuck Berry
The multi-talented  Mike Zito may be one of the most lauded contemporary blues artists today. This guitarist, singer-songwriter, producer and record label owner, created a 20-track tribute to one of rock n' roll greats, Chuck Berry, featuring 21 amazing guitarists. Guitarists on the album include Charles Berry III, Joe Bonamassa, Walter Trout, Eric Gales, Robben Ford, and many more. It's a stunning record. Produced by Mike Zito, released on Ruf Records.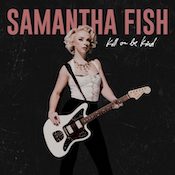 Samantha Fish, Kill or Be Kind
Having earned her place in the top ranks of contemporary blues artists, Samantha Fish is a multi-talented guitarist, singer-songwriter, producer and record label owner. With 11 original tracks of roots-rock, R&B and Soul, this album is a winner start to finish. A dynamic musician, Fish has the musical chops to handle different genres on the record, which keeps it interesting.
Produced by Scott Billington, released on Rounder Records.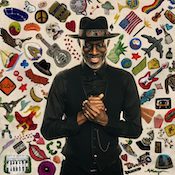 Keb' Mo', Oklahoma
2020 Grammy nominated record, Oklahoma, by four-time Grammy winner, Keb' Mo' exists in a self-created musical sweet spot that includes his talent for combining elements of traditional blues and country/Delta blues with a contemporary feel. A remarkable album that shines a light on current issues with upbeat and beautiful grooves. Guests include Robert Randolph, Rosanne Cash, & Robbie Brooks Moore. Produced by Keb' Mo' and Colin Linden, released on Concord Records.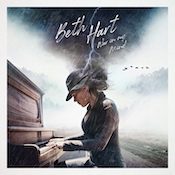 Beth Hart, War In My Mind
Grammy nominated singer-songwriter, musician, Beth Hart digs in for her most honest and intense album yet. Blending blues, jazz, gospel and rock, War In My Mind, her ninth studio album, is raw and sincere. It's Hart's storytelling that stands out, along with her incredible voice and piano. From slow and melodic to upbeat and rhythmic, the tracks are catchy, and you can't turn away from her incredible voice and piano. Produced by Rob Cavallo, released via Provogue/Mascot Label Group.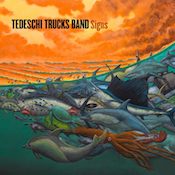 Tedeschi Trucks Band, Signs
Grammy-winning, roots rockers Derek Trucks and Susan Tedeschi and their 12-piece band, showcase their electrifying sound on their fourth album by mixing blues, R&B, and Southern rock. The superb musicianship, including Susan Tedeschi's vocals and Derek Trucks guitar chops plus the all-star band, are a force to be reckoned with. Guests include Warren Haynes, Oliver Wood, Doyle Bramhall II and Marc Quinones. Produced by Derek Trucks, Bobby Tis, Jim Scott, released on Fantasy Records/Concord.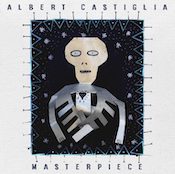 Albert Castiglia, Masterpiece
Considered one of the best blues-rock guitarists, Albert Castiglia's Masterpiece was inspired in part by him connecting with a daughter he never knew existed. The album also reflects on disappointments that have gripped the nation with searing vocals and red hot guitar. An outstanding songwriter, Castiglia crafted an impressive record.
Produced by Albert Castiglia and Mike Zito, released via Gulf Coast Records.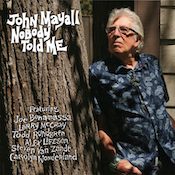 John Mayall, Nobody Told Me
The "Godfather of British Blues" is in top form on vocals, guitar, keyboards and harmonica on this spectacular album. The legendary bluesman features an impressive list of guest guitarists, including Joe Bonamassa, Alex Lifeson, Todd Rundgren, Carolyn Wonderland, Larry McCray and Steven Van Zandt. The revered band leader and blues master created an album that's an unquestionable success. Produced by John Mayall and Eric Corne, released via 40 Below Records.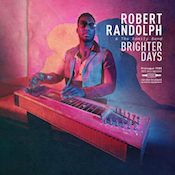 Robert Randolph & The Family Band, Brighter Days
R&B Sacred Steel artist, Robert Randolph & The Family Band, features jaw dropping pedal steel playing, impeccable musicianship, with flavors of funk, gospel, rock and soul. With 10 songs, one cover, Brighter Days is an uplifting record with outstanding vocals by Randolph and the family. Three-time Grammy nominee, Randolph intended  to get back to his roots with this CD. Produced by Dave Cobb, released via Provogue/Mascot Label Group.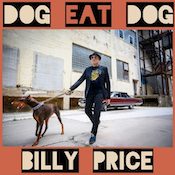 Billy Price, Dog Eat Dog
Blues Music Award winner, acclaimed soul-blues singer Billy Price first came to national attention as the singer for guitarist Roy Buchanan. Recorded with Kid Andersen, eight of the 12 tracks are original blues funky, groove and soul/R&B tunes with world class musicianship and Price's soulful, expressive vocals at the helm. The record is soaked with strong melodies and outstanding arrangements. Guests include Rick Estrin, Alabama Mike, and Mike Zito. Produced by Kid Andersen, released on Gulf Coast Records.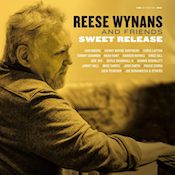 Reese Wynans, Sweet Release
Rock and Roll Hall of Fame member, superstar roots-blues keyboardist, Reese Wynans released his debut album. He's most famous for his years with Stevie Ray Vaughan and Double Trouble. All-star guest appearances include Joe Bonamassa, Vince Gill, Sam Moore, Jack Pearson, Kenny Wayne Shepherd, Keb' Mo', Warren Haynes and more. The songs are a snapshot of Wynans' career that make up the superb 13 track record.
Produced by Joe Bonamassa, released on Provogue/Mascot Label Group.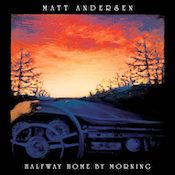 Matt Andersen, Halfway Home By Morning
Nearly two decades into his career, Canadian soul-bluesman Matt Andersen has a room-shaking, soulful voice that has won him countless awards, including European Blues Awards, Maple Blues Awards, and more. His 10th album, Halfway Home By Morning features this powerhouse vocalist, guitarist, songwriter, with winning songs by a natural storyteller. The album is flush with beautiful acoustic blues, R&B, and soul tunes. Produced by Steve Dawson, released on True North Records.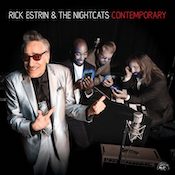 Rick Estrin & The Nightcats, Contemporary
One of the best blues bands in the world, Contemporary features the combined talents of blues harmonica wizard and soulful singer Rick Estrin, six-string superhero Kid Andersen, Lorenzo Farrell on piano/organ, and Derrick Martin on drums. Known as one of the finest showmen in the blues, Estrin's Contemporary finds him and his band in fighting shape. The album blends blues with funk, rock and some hip-hop. Produced by Rick Estrin and Kid Andersen, released via Alligator Records.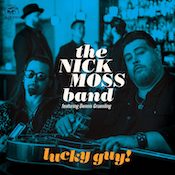 The Nick Moss Band (feat. Dennis Gruenling) Lucky Guy!
The fiery, Chicago-based blues ensemble The Nick Moss Band feat. Dennis Gruenling are burning hotter than ever. Guitarist and singer, Nick Moss showcases his ripping guitar chops in a blend of skillfully written new songs that expand the blues canon. Partnering with harmonica virtuoso Dennis Gruenling, Moss creates a  thundering combination of Louisiana swamp, West Coast blues, New Orleans funk, Chicago blues and rock n' roll. Produced by Nick Moss and Kid Andersen, released on Alligator Records.
To see our "Top 20 Blues, Rock, Roots Albums of 2018" see Here.