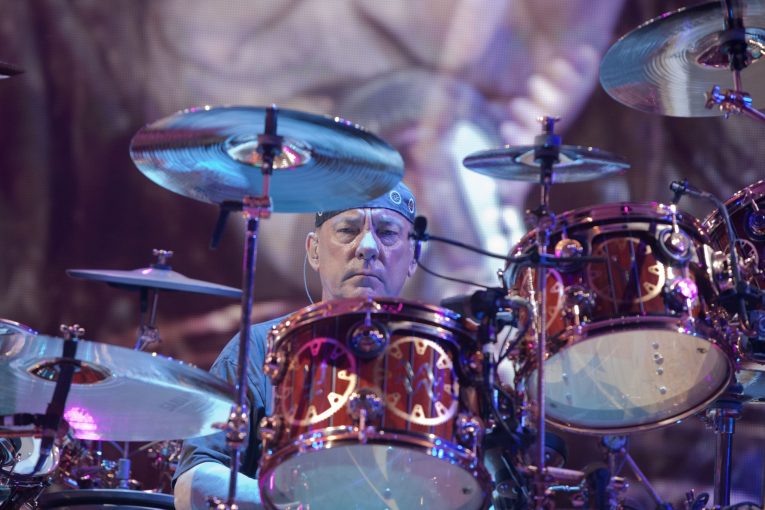 Neil Peart, legendary drummer for the Canadian rock band Rush, succumbed to brain cancer January 7, 2020, according to Elliot Mintz, a family spokesperson.  Peart died in Santa Monica, CA after battling brain cancer for three and a half years.
Peart was one of rock's greatest drummers, joining Geddy Lee (singer, bass) and Alex Lifeson (guitar) in the band Rush in 1974. He wrote most of the band's lyrics and expressed insightful and meaningful ideas in their songs. He was considered a truly gifted and electrifying drummer and visionary lyricist for the band.
Peart was inducted into the Modern Drummer Hall of Fame in 1983. Peart was a drummer's drummer and was called "The Professor."
Rush released this statement on their website:
"It is with broken hearts and the deepest sadness that we must share the terrible news that on Tuesday our friend, soul brother and band mate of over 45 years, Neil, has lost his incredibly brave three and a half year battle with brain cancer (Glioblastoma.) We ask that friends, fans, and the media alike understandably respect the family's need for privacy and peace at this extremely painful and difficult time. Those wishing to express their condolences can choose a cancer research group or charity of their choice and make a donation in Neil Peart's name. Rest in peace brother."
Neil Peart was born September 12, 1952 and began drumming as a teenager. He drew from the swing of jazz and big band music and the hard rock of Led Zeppelin and The Who, ultimately developing his incendiary drumming style of his own.
Peart was also the author of numerous books including The Masked Rider: Cycling in West Africa.
Peart is survived by his wife Carrie and daughter, Olivia Louise.
RIP Neil Peart.