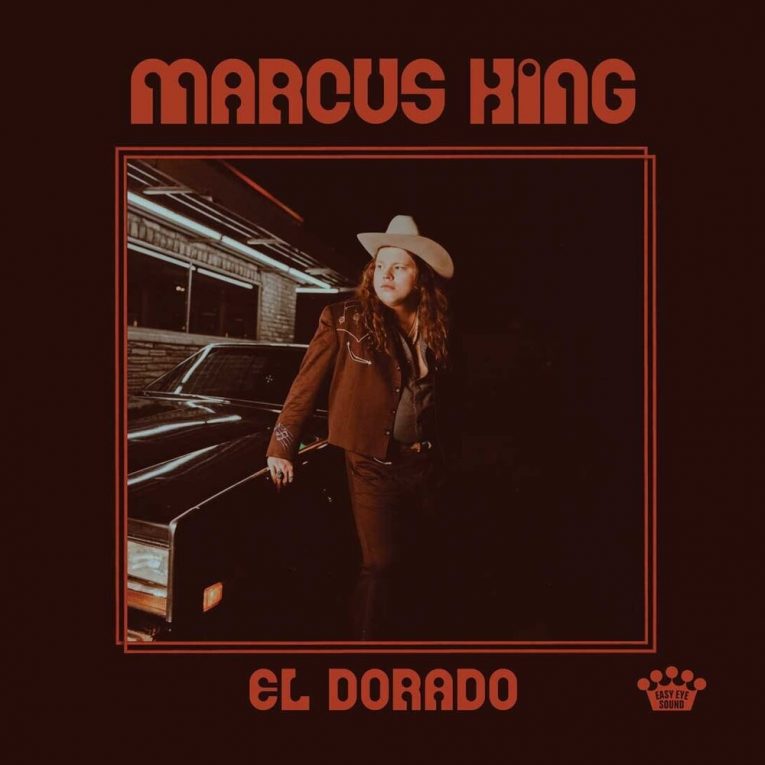 By Martine Ehrenclou
Blues-rock, Southern R&B and soul artist, Marcus King, releases his new solo effort, El Dorado, on January 17th via Fantasy Records. Produced by Dan Auerbach from The Black Keys, El Dorado is a collection of 12 tracks written by King and Auerbach along with songwriters Pat McLaughlin, Paul Overstreet and Ronnie Bowman.
In 2017, I first heard South Carolina native Marcus King and was struck by the then 20-year-old singer, songwriter, guitarist. King was described as a phenom, both on guitar and vocals, and that characterization was right. El Dorado is more focused on King's vocals, even though on songs like blues-rocker, "The Well", we hear plenty of his rockin' guitar riffs that will satisfy fans who first discovered him by way of his virtuoso guitar chops. King digs into this beauty with the support of Auerbach's top shelf group of studio musicians, including Bobby Wood on keys, Gene Chrisman on drums and Dave Roe on bass. It's a standout.
Soulful grooves abound on El Dorado and especially in the beautiful "Wildflowers & Wine" where King's voice is front and center. His guitar solo is about as moving as his vocal, which says a lot. Organ fills and backing singers fill out this expressive love song, showcasing Marcus King as a full-fledged artist in his own right, as does much of the album.
Most of the tracks on the record are well written and showcase King's aptitude for visual storytelling. El Dorado expands on his Southern rock/jam styles from past albums, and ventures into Country, Soul, R&B and blues-rock. "Beautiful Stranger" features King's tenderness in his vocals, conveying loneliness like no other as he sings about watching a woman from afar. It tells a story that'll play out in your mind as you listen. King's guitar solo underpins the melody with subtlety and sweet tone as pedal steel ushers in additional mood.
"Turn It Up" is an up-tempo R&B tune with one helluva infectious groove. King sinks his teeth into this one with plenty of grit. It's fun with a 70's feel.
King and Auerbach bring in pedal steel for a number of tracks on El Dorado, adding Country and moody flourishes. "Too Much Whiskey" is one such Country ditty with expert harp playing and some fine guitar picking.
The breezy "Love Song" features piano trills and interesting, jazzy chord changes. It's R&B/Soul, complete with backing singers, but hurled into the present by King and the band.
Horns and backing singers grace several tunes on the album, breathing life into what feels like an expansive album by way of production. Absent from album closer "No Pain" are horns and backing singers, a haunting Southern rock song with added strings. King plays guitar in a way we've come to expect from him, and this time performs in the most understated way, adding to the atmosphere.
We call extraordinary musicians/singers phenoms when their seemingly super-human talents and soulfulness pre-date their physical age. Marcus King has been described that way time and time again. But with El Dorado, he comes into his own with the guiding hand of Dan Auerbach, stellar musicians and songwriters.

For more information on El Dorado by Marcus King: