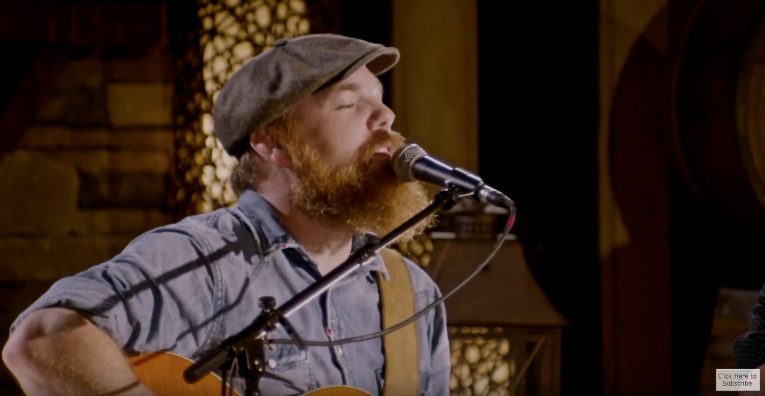 By Martine Ehrenclou
Our Video of the Week is "Come in From the Cold (Live at Willow Grove)" by R&B/soul singer, songwriter, guitarist Marc Broussard. Not only is Broussard's voice soulful and beautiful, but the song is a winner from start to finish. Check it out and see if you don't agree.
An American singer-songwriter, Mar Broussard is described as "Bayou Soul," a mix of funk, blues, R&B mixed with Southern roots. He's released eight studio albums, one live album, three EPs and signed with Atlantic Records for his debut album.
Broussard is the son of Ted Broussard, the acclaimed Louisiana Hall of Fame guitarist and former member of The Boogie Kings.
Broussard has been a featured performer on many TV shows, including The Tonight Show with Jay Leno, A&E Breakfast with the Arts, Jimmy Kimmel Live!, Late Night with Conan O'Brien, CBS Saturday Early Show, Larry King Live and many more.
In 2016 he announced a new studio album a sequel to his 70s influenced S.O.S Save Our Soul album. The next year he released his studio album, Easy To Love. In 2019 he  released S.O.S 3: A Lullaby Collection, for children.
Watch "Come in From the Cold"

Broussard is involved in philanthropic work and founded the Momentary Setback Fund to benefit Hurricane Katrina and Hurricane Rita. He released an album, Bootleg to Benefit the Victims of Hurricane Katrina in 2005.
Known for his live shows, he has toured with giants – Maroon 5, Dave Matthews Band, Willie Nelson, O.A.R. and Bonnie Raitt, among others. He has honed his writing chops through collaborations with some of the top song craftsmen in the business. He has won ovations at South-By-Southwest, Bonnaroo, the New Orleans Jazz and Heritage Festival, as well as at countless theaters around the country and on the court during halftime at the 2008 NBA All-Star Game. And he's hooked up with some outstanding duet partners, including two noteworthy guests on Keep Coming Back: LeAnn Rimes and Sara Bareilles (who has opened several Broussard tours) on the powerful ballad "Why Should She Wait."
Marc Broussard Online