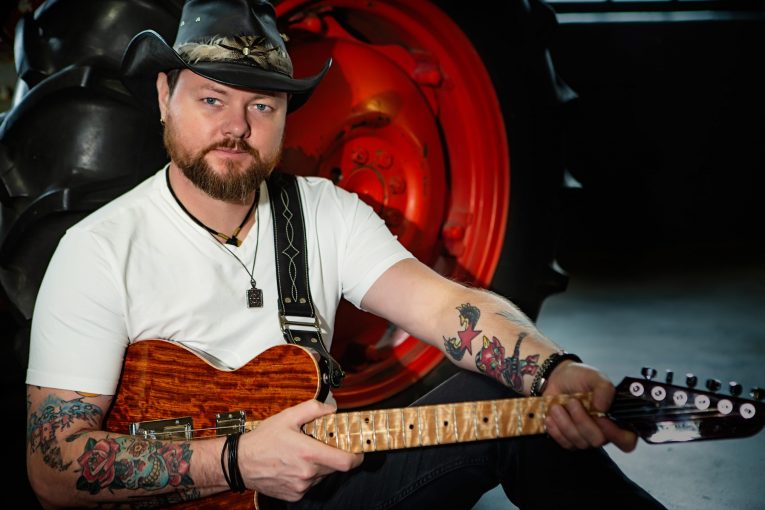 By Mike O'Cull
St. Louis blues guitarist, vocalist, and songwriter Jeremiah Johnson delivers an amazing and highly entertaining new album called Heavens To Betsy to his ever-expanding fanbase on February 14th, 2020 via Ruf Records. The record puts Johnson's love for old-school songcraft at the center of the action and contains a seemingly endless series of memorable tracks, which are enhanced by his considerable vocal and instrumental skills. Produced by Pete Matthews, Heavens To Betsy veers away from the hard blues of Johnson's previous efforts and instead embraces a Southern Rock aesthetic focused on tightly-written songs performed by an excellent band. Johnson consciously set out to make a different record this time and his artistic experiment turned into a smashing success.
Johnson is a fiery guitarist and singer with a trio of superb blues albums under his belt, including his last release, Straightjacket, that rose to Number Six on the Billboard Blues Albums Chart. He's justifiably proud of his back catalogue but, like all successful artists, is always thinking about what he should do next. His roots are in blues-influenced Southern Rock, so coming back full-circle to that type of sound was a natural and probably inevitable destination. The spirit of the American South is present in every note and lyric on Heavens To Betsy and Johnson invokes it with love and respect. Tracked at the High/Low Recording Studio in Memphis, Tennessee, the record is a song-centered masterpiece that presents listeners with the boldest tunes of Johnson's career.
"White Lightning" starts the set with an Allman-esque guitar intro but turns into a dose of lyrical realism spoken by a hard-scrabble Southern farmer with "kids to feed and bills to pay." It's a song about doing whatever it takes to get by powered by some intense wah-colored guitar playing and the hot saxophone of Frank Bauer. Sax isn't as common in rock and roll as it once was and Bauer's presence in this lineup gives it a sound that sets Johnson's songs apart from the guitar-heavy bands so prevalent in the roots and blues scene.

"Tornado" is a funky rocker dedicated to a young lady whose temperament resembles the violent, unpredictable weather phenomenon of the song's title. The guitar and sax interactions here are once again a welcome treat on this tale of a lover who is "one part beauty and ten-fold pain." Johnson gives equal weight to his lyrics and his playing, which makes this cut and the entire record so much more than another jam band fandango. "Leo Stone" is uplifting country track Johnson describes as being "about the overwhelming joy I had while my fiancée was in the final stages of her pregnancy" and is named after the new boy child she brought into the world. It's a heartfelt, genuine moment that shows Johnson's true self to his fans while still packing a knockout chorus and a fine guitar break.
The hot-rod roadhouse bliss of "Preacher's Daughter" is a deep-cut Easter Egg that'll reward all those who still listen to albums all the way through. It's got hints of jump blues and 50s-style rock and roll that will ignite any dancefloor in the land and an a cappella gospel breakdown that's just too much fun. It's a gem of a song that will make you curious about what other wonders Johnson has in his notebook. Heavens To Betsy is jam-packed with moments like this, a fact that proves the decision to keep the record focused on songwriting was the proper course of action. Jeremiah Johnson can play and sing as well as anyone out there but it's his songs that will keep you coming back for more. This is a fine release from a large talent. Don't miss it.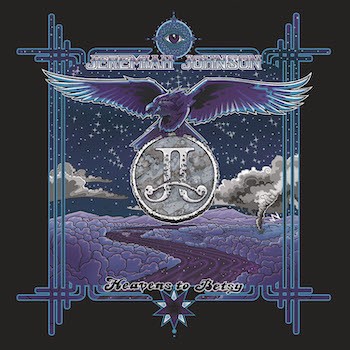 Jeremiah Johnson Online