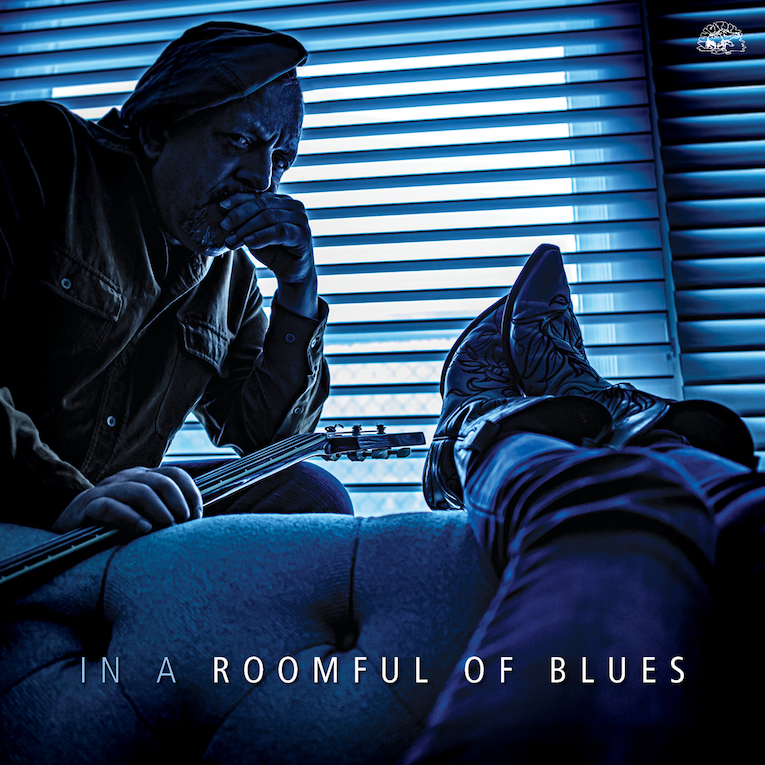 By Kevin Porter
The renowned blues-swing band, Roomful of Blues makes a welcomed return with In a Roomful of Blues on March 13 via Alligator Records. In a Roomful of Blues is the band's first album of original material in nine years and its 23rd overall. The album shows a band at the top of its game with a blend of blues, funk, rock, Latin, jazz, soul and even zydeco. Like the group's previous albums, In a Roomful of Blues takes you on a quick tour of American musical history, produced by guitarist Chris Vachon.
Five-time Grammy nominees, seven-time Blues Music Award winners, Roomful of Blues got its start in 1967, when a group of teenagers combined forces to play Chicago-style blues in honor of their musical heroes. Dozens of musicians have cycled through the band in its long history, and notable alumni include guitarists Duke Robillard and Ronnie Earl; singers Lou Ann Barton, Curtis Salgado and Sugar Ray Norcia; and drummer Fran Christina (Fabulous Thunderbirds). The band has played with or toured with numerous musical legends such as Joe Turner, Count Basie, Eddie "Cleanhead" Vinson, Pat Benatar and Stevie Ray Vaughan.
Chris Vachon produced and wrote/co-wrote eight of the 13 songs on the record. Saxophonist Alek Razdan and keyboardist Rusty Scott each contributed one; and three cover songs fill out the rest of the album. Vocalist Phil Pemberton, trumpeter Carl Gerhard, bassist John Turner, drummer Chris Anzalone and saxophonist Rich Lataille (who joined the band as a teenager and is commemorating his 50th year in the band), comprise the rest of the band.
The party begins when the horn section swings into "What Can I Do," a cover of a Buddy Ace tune that holds up to the original 1961 version. Pemberton's super smooth vocals and soulful voice fits in well with the band. His vocals are quite versatile as well, a requirement for a band that zips back and forth between musical genres, sometimes within the same song. Scott fills in with some boogie-woogie piano stylings that sound like early Jerry Lee Lewis in spots. "You Move Me" has a Memphis-soul kind of sound, not unlike classic Al Green or some of the great Stax albums of yore. It's a song with a deep groove that slowly burns throughout with a delicious horn melody.
Roomful of Blues shows its sense of humor in "Phone Zombie," a tongue-in-cheek commentary about people so absorbed in their phones that they "walk into walls." Vachon fills in the spaces with gritty and distorted licks that made me think of Albert Collins or even early Jeff Beck. Another down-and-dirty blues song is "Carcinoma Blues." With the horn section blasting, Vachon takes it up a notch, ripping off several biting solos while Pemberton eggs him on.
Other highlights include "She Quits Me Again," a beautiful ballad about an on-again, off-again lover. "Too Much Boogie" has a swinging, big-band style, akin to what you might hear from classic Count Basie or Duke Ellington. It features a call-and response between Pemberton and the band and is their tip of the hat to Doc Pomus, who wrote this song.
In a Roomful of Blues is a solid addition to Roomful of Blues' catalog, and it is wonderful to have them back. The horn section, one of the best in the business, sounds phenomenal; Vachon and Scott each put down some great solos, and the rhythm section lays down a solid foundation. Roomful of Blues will be touring extensively in support of the new album.
The band is a must-see live act—a musical powerhouse that gleefully mashes up multiple musical genres while filling up the dance floor. Be sure to catch them when they come to your town.

Roomful of Blues Online