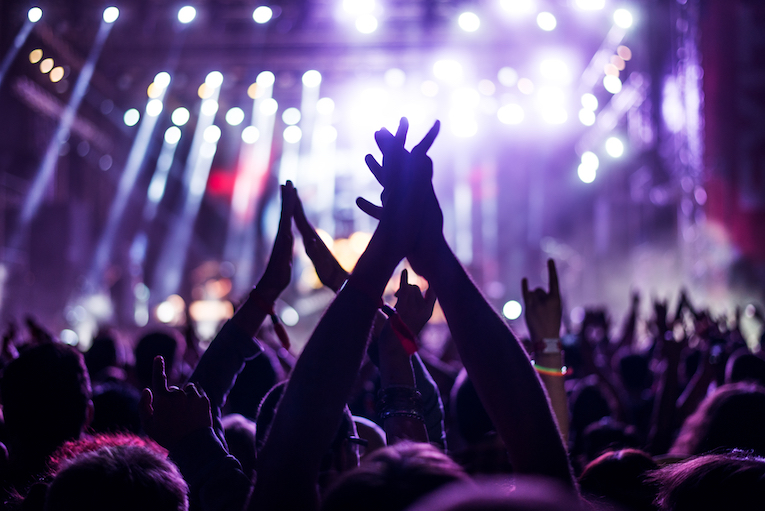 By Martine Ehrenclou
It's been a shock to our country, to the world. Coronavirus has been a tidal wave to everyone's livelihood and lifestyle. If you're reading this, you might be home, self-quarantined and starting to get bored or antsy. You might even be missing live music. Here are some amazing music documentaries to pass the time while you're inside.
With all the venues, clubs and restaurants, and gatherings closed down, where does that leave fans of live music?
As you may have figured out, there are many artists and bands doing live stream performances on YouTube, Facebook, Instagram and from their websites. See our article on musicians swapping live gigs for live streaming.
"Austin City Limits" has opened up their video archives on PBS for free during COVID-19 pandemic. Starting now, you can stream the last two seasons and some of the current season. Austin City Limits shows see here.
Here is a list of  some great music documentaries, most new and a couple of older classics.
ZZ Top: That Little Ol' Band From Texas (2019)
This is a fun and interesting documentary that delves into the mystique behind the blues-rock trio and explores how the enigmatic band created their iconic look and sound.
Netflix

Quincy (2018)
I really enjoyed this documentary. It profiles music and culture of the icon, Quincy Jones, offering unprecedented access to his private life and stories from his unparalleled career.
Netflix 

Amy (2015)
Rare home videos and interviews with Amy Winehouse's inner circle. It offers an intimate look at her journey from a charismatic teen to a trouble and iconic star.
Netflix  Also on Hulu.

Jeff Beck: Still On The Run (2018)
I loved this documentary. So well done. About Jeff Beck and his early days growing up in Wallington, with his guitars, his cars, friendship with Jimmy Page and influences such as guitarists Les Paul, James Burton and more.
Amazon Prime  and also on Showtime.

Keith Richards: Under the Influence (2015)
The iconic Rolling Stones' guitarist who has lived despite all of the decadence. This documentary unveils the people and music that inspired this rock n' roll legend from childhood to today. I really enjoyed this.
Netflix

Rolling Thunder Revue: A Bob Dylan Story by Martin Scorsese (2019)
A mix of fact and fantasy, Martin Scorsese looks back on Bob Dylan's 1975 Rolling Thunder Revue tour. Starts Bob Dylan, Allen Ginsberg, Joan Baez.
Netflix  

History of the Eagles Part One and Two (2013)
Really enjoyed this Emmy Award-winning documentary. A two-part doc telling the story of the iconic rock band the Eagles and the band's evolution, including rare archival material, concert footage, home movies and a bunch of drama.
Amazon Prime Video  and also on Netflix.

Linda Ronstadt: The Sound of My Voice (2019)
In this documentary, Linda Ronstadt takes viewers on a journey from her youth in Tucson singing Mexican canciones, her folk days with the Stone Poneys, through to her days as "Queen of Country Rock" in the 70's and 80s. Her beautiful voice was quieted by an illness that halted her singing career. The documentary features Ronstadt, Jackson Brown, Emmylou Harris, Don Henley, Aaron Neville, Dolly Parton, Bonnie Raitt.
CNN  and also on Netflix.

Rush: Beyond The Lighted Stage (2010)
Celebrating the 40-year career of the influential Canadian rockers, the documentary outlines the band's formation and evolution of their career.
Netflix 

Hired Gun (2016)
For a documentary that didn't get a lot of attention, I thought this was great. It's about the first- call "A-List" musicians who rarely receive credit for their work playing next to some of the world's most iconic musicians. The 'hired gun' community lives and breathes music and share their incredible stories about the highs and lows of touring life, the demands of session schedules, and more. Features Alice Cooper, Liberty DeVitto (Billy Joel), Ray Parker Jr.
Amazon Prime Video

Sidemen: Long Road To Glory (2016)
This documentary is an intimate look at the lives and legacies of three legendary bluesmen: piano player Pinetop Perkins, drummer Willie 'Big Eyes' Smith, and guitarist Hubert Sumlin who were Muddy Waters and Howlin' Wolf sidemen. The film captures some of the last interviews and final live performances before their deaths.
Amazon Prime Video 

Long Strange Trip—The Untold Story of the Grateful Dead (2017)
A documentary about the Grateful Dead who were the most unlikely success story in rock and roll. At the peak of their success, they were the highest grossing concert act in America and they did it by breaking all the rules. Features Jerry Garcia, Phil Lesh, Bob Weir.
Amazon Prime Video

Miles Davis: Birth of the Cool (2020)
Learn the true story of jazz and unveil the mythology of Miles Davis with never before seen footage and celebrity interviews
Netflix and also on PBS.

Jimi Hendrix (1973)
This documentary explores the brief life and remarkable legacy of Jimi Hendrix. Hendrix brought his act from the UK to the US where his influential guitar playing style left a blazing imprint on a generation of musicians. Interviews with family and musicians such as Eric Clapton, as well as outstanding live performances from Woodstock and Isle of Wright, the film paints a portrait of this rock and roll legend.
Amazon Prime Video

20 Feet From Stardom (2013)
An Academy Award winner, this documentary shines a spotlight on the untold true story of the backup singers behind some of the greatest musical legends of the 21st century. The film is both a tribute to the unsung voices who brought shape and style to popular music and a reflection on the conflicts, sacrifices and rewards of a career spent harmonizing with others. Includes intimate interviews with Bruce Springsteen, Stevie Wonder, Mick Jagger, Sting, and more.
Netflix 

David Crosby: Remember My Name (2019)
David Crosby reflects on his life and musical history as he travels through Laurel Canyon. A deeply personal and revealing documentary exploring the life and creative passions of music icon, David Crosby.
STARZ  and also on YouTube, Hulu and others.

Billy Gibbons and the BFG's Go To Cuba (2018)
A fascinating journey with Gibbons and his band the BFG's as they record an album in Cuba. They travel through the historic streets of Havana to learn the history of Cuba and experience the culture. Then they hit the stage to perform two sold out concerts to one of the most energized and enthusiastic crowds.
Watch the trailer
Billy Gibbons' website

Muscle Shoals (2013)
Muscle Shoals, Alabama has helped create some of the most important and resonant songs of all time. Overcoming crushing poverty and major tragedies, Rick Hall brought black and white together to create music for generations. He is responsible for creating the "Muscle Shoals Sound" and The Swampers, the house band at FAME Studios. A must see.
Amazon Prime Video also on Netflix

Stevie Ray Vaughan-Rise Of A Texas Bluesman: 1954-1983 (2014)
This doc reveals the formative years of the great Texas bluesman, SRV, and his career, influences and first recordings. It traces the history of Texas blues, and identifies his place in the tradition. You might also check out the documentary focusing on SRV years 1984-1989.
Amazon Prime Video

The Wrecking Crew (2008)
This doc documents the work of Los Angeles-based session players known as the Wrecking Crew who played on numerous hit recordings throughout the 1960s and early 1970s by the Beach Boys, the Mamas & the Papas, Jan and Dean and the Monkees. Interviews with producers, engineers and sessions musicians. A must see.
Amazon Prime Video and also on Hulu, YouTube and others.
Tom Petty and the Heartbreakers: Running Down a Dream (2007)
A film directed by the legendary Peter Bogdanovich, is the story of one of America's great rock and roll bands, Tom Petty and the Heartbreakers. All about their Gainseville beginnings to their 30th anniversary celebration.
Amazon Prime
And if you haven't seen Woodstock (1970), The Last Waltz (1978), The Kids Are Alright (1979), Gimme Shelter (1970), Stop Making Sense (1984), it's time to go watch them.
I welcome your comments and suggestions.