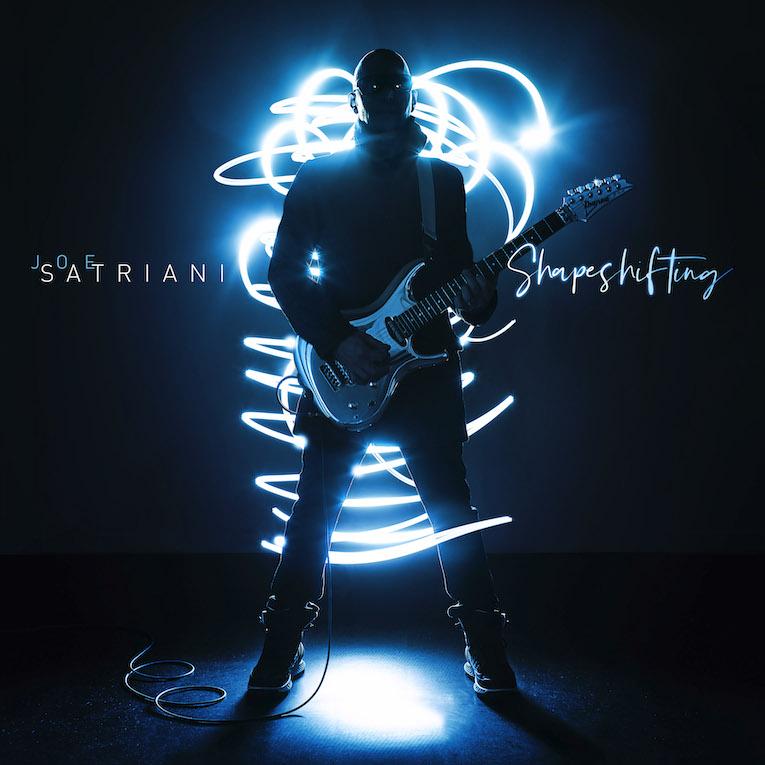 World-renowned guitar virtuoso, JOE SATRIANI, has rescheduled his Shapeshifting UK & and the first leg of the European Tour until April and May 2021 due to the coronavirus pandemic. Tickets for his May 2020 UK "Shapeshifting" Tour will remain valid for the rescheduled 2021 dates.
"The current COVID-19 virus has now reached pandemic proportions and is making daily life for all of us very challenging. As always, my concern for the health and safety of my fans, my band and crew always take precedence when touring, and now is no exception. I've had to make the difficult but necessary decision to postpone the 1st leg of the European Shapeshifting Tour and we are working to reschedule the shows that are affected. Please hold on to your tickets for the rescheduled tour dates Let's band together to beat this virus and rock another day." – Joe Satriani, San Francisco, March 25, 2020
Satriani's forthcoming studio album, "Shapeshifting", remains set for release on April 10, 2020 via Sony Music/Legacy Recordings and new song, "Big Distortion," is available on all streaming platforms today.
The live show will feature tracks from the new studio album "Shapeshifting", plus he will perform many of his classic fan favorites including "SurfingWith The Alien", "Always with Me, Always with You" and "Flying In A Blue Dream".
The 2021 touring band features celebrated drummer Kenny Aronoff (John Fogerty) bassist Bryan Beller (Aristocrats) and keyboardist Rai Thistlethwayte (Thirsty Merc) and Joe Satriani on guitar.
Satriani releases new single "Big Distortion" (Visualizer)

For two decades, the guitar virtuoso has traveled the world, playing to sold-out crowds as both a headliner and as founder of the all-star "G3" guitar extravaganza.  JOE SATRIANI's studio and live recordings have sold more than 10 million copies worldwide to date and of his many solo albums, two have gone platinum and four others went gold, with 15 Grammy nominations between them.  His side project, Chickenfoot, featuring former Van Halen front man Sammy Hagar, former bassist Michael Anthony, and Red Hot Chili Peppers' drummer Chad Smith saw their debut album certified gold and their second studio album debuted at #9.
Since its debut in 1996, SATRIANI's G3 tour has featured the world's greatest guitarists (everyone from Steve Vai and Eric Johnson to Steve Lukather and Robert Fripp and John Petrucci and Uli Jon Roth) and has become a consistent concert hall sell-out attraction in the U.S., South America, Europe, Australia and Japan. "I think part of its charm and its mojo is in the chemistry of having three top guitarists share what they do on stage," says SATRIANI. "It's fun, it's unpredictable, it's wild – it's everything you could want in a show."