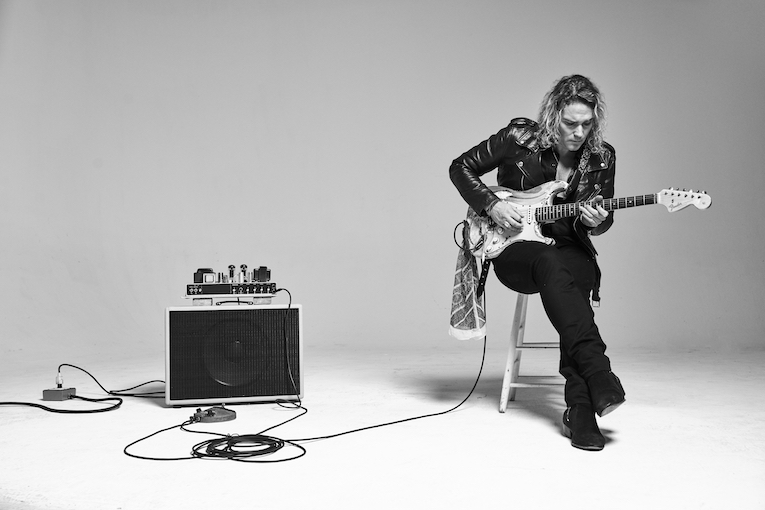 Guitar wizard Philip Sayce releases his video "Black Roller Coming" from his upcoming album, Spirit Rising out April 24th via Warner Music Canada and produced by famed producer Dave Cobb.
Spirit Rising marks Philip Sayce's first studio effort since his 2015 album, Influence. Reaffirming his status as one of the best electric guitarists in the world, the track  "Black Roller Coming" and the album demonstrate that Sayce has something to say.
"Black Roller Coming" is pure rock and roll gold which features Sayce's killer guitar riffs and powerful voice. With a driving beat, this heavy tune features a slamming band and strong songwriting that he's known for. If you ever get a chance to see him live, I strongly recommend it.
Fans who want to hear Sayce's blazing fretwork will certainly find a ton of it on Spirit Rising. That aspect of Sayce's musical identity is, after all, how he built his reputation starting in his adopted hometown of Toronto, where the legendary Jeff Healey took him under his wing in the late 1990s. After touring the world as a member of Healey's band, Sayce relocated to Los Angeles where he landed a four-year gig with Melissa Etheridge before officially launching an independent solo career in 2009 with the album Peace Machine. Sayce's subsequent albums firmly established a rabid fan base in Europe, where he toured with the likes of ZZ Top and Deep Purple. All of this eventually got the attention of Warner Music Canada in 2015, leading to the release of Influence.
Sayce returns to his roots in their most raw form. "The initial approach in the studio wasn't dissimilar from how I made Peace Machine," Sayce explains. "For at least half of the songs on Spirit Rising I set up my amplifiers in the live room with drummer Michael Leasure, so there was lots of bleed in the mics, very live sounding. We approached playing the songs and grooves just like we do live, and shaped what was working from there."

Philip Sayce Online