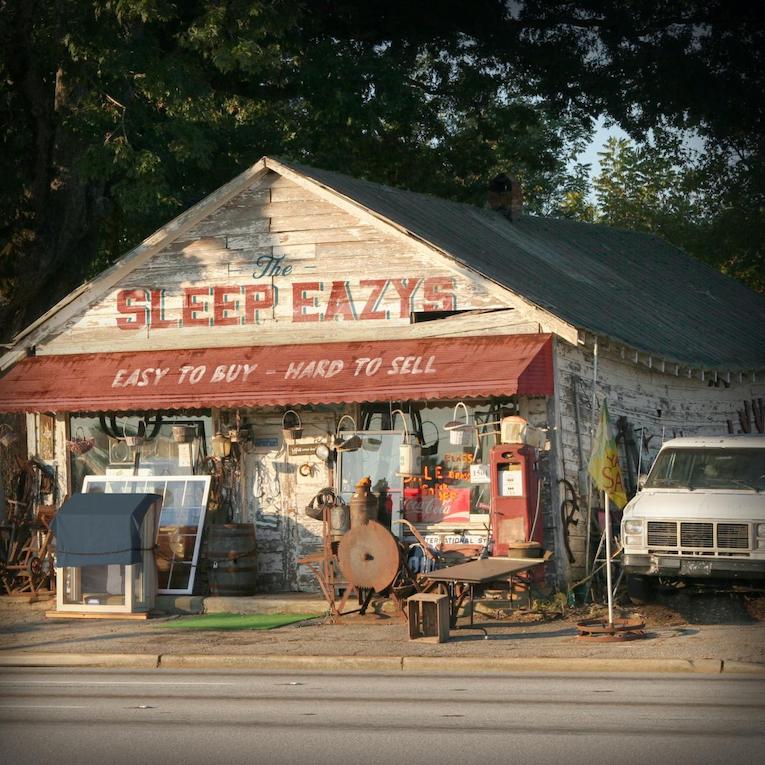 By Mike O'Cull
Guitar master Joe Bonamassa once again hits it out of the park with his new all-instrumental project The Sleep Eazys and the group's debut album Easy To Buy, Hard To Sell. The record comes out April 10th, 2020 via J&R Adventures and is a bit of a departure from the blues/rock sounds Bonamassa is known for. The record is a musical and spiritual tribute to the late Danny Gatton, an amazing genre-bending roots music picker often considered the world's greatest unknown guitarist. Joe takes on a Gatton track here and reinvents a slew of other gems from Frank Sinatra, Tony Joe White, Hank Garland, King Curtis, Link Wray, and Jimmy Bryant. The lead single from Easy To Buy, Hard To Sell is Bonamassa's take on John Barry's 1969 James Bond theme "On Her Majesty's Secret Service," which will light up 007 fans with its blend of orchestral maneuvers and rock guitar.
Gatton was a friend, mentor, and inspiration to Bonamassa when he was a kid and became a profound influence on the still-germinating young guitarist. "My time hanging out and jamming with Danny as a child shaped my playing and musical pathway more than just about anyone," Joe says reverently. Gatton was a once-in-a-generation musician who was technically and creatively light years ahead of just about every other player out there and played a blend of blues, jazz, country, and early rock and roll he called Redneck Jazz. It's hard to imagine a better person to heat up an emerging guitar prodigy such as Joe was at the time and Gatton's impact on him was so large as to be beyond measure.
Besides Bonamassa, The Sleep Eazys is mostly made up of Joe's all-star road band and features heavyweights like drummer Anton Fig, keyboardist Resse Wynans, bassist Michael Rhodes, trumpet player Lee Thornburg, saxophonist Paulie Cerra, and background singers Jade MacRae and Juanita Tippins. Also joining in the fun are multi-instrumental powerhouse John Jorgenson and harmonica man Jimmy Hall. This red-hot bunch wastes no time getting down to business and kicks the set off with a sassy, shuffling version of Gatton's tune "Fun House." Bonamassa lays down his best Gatton licks between killer organ and sax tracks that bookend his hardcore twang. His love for DG comes through loud and clear and it's certain the The Humbler would be justifiably proud of his protege.
The Sleep Eazys dig into some serious jazz sounds on their cover of Hank Garland's "Move." It's a speedy, unpredictable track that oozes Mid-Century coolness and shows listeners a side of Bonamassa's musical life they haven't seen before. Link Wray's "Ace Of Spades" is a fueled-up garage rock jam full of strut and swagger. Its relentless beat is a reminder of everything great about rock and roll. Jimmy Bryant's "Ha So" adds a bit of Asian persuasion to this roots rock gig and shows what an incredibly strong ensemble The Sleep Eazys are. It's another rollicking track that'll keep your ears glued to your speakers.
Bonamassa takes Tony Joe White's enduring classic "Polk Salad Annie" into maximum overdrive with a monumental cover done with a dance-til-you-drop attitude. It's mix of rock, soul, and swamp is intoxicating and will have anyone with a pulse reaching for the Volume control. Joe ends Easy To Buy, Hard To Sell with a completely unexpected take on Frank Sinatra's unassailable noir ballad "It Was A Very Good Year." He delicately wraps the iconic song in a beautiful guitar and mandolin arrangement that's brilliant and breathtaking. The melody and the emotion it contains are the focus, as they should be, and Bonamassa whispers to us the melancholy truth of Ervin Drake's 1961 masterpiece in his own personal way. Subtle though it may be, this is one of Joe's finest recorded moments ever. Let's hope another set by The Sleep Eazys is being planned. Easy To Buy, Hard To Sell is a big winner and you're definitely going to want more.
Listen to "Bond (On Her Majesty's Secret Service)"

For more info on Easy To Buy, Hard To Sell: