By Martine Ehrenclou and Mike O'Cull
2020 has been a whopper for the music industry with the pandemic. Despite the major setbacks, artists have released some incredible blues, rock and roots albums. And we are grateful.
It's already been a banner year (so far) for new music with blues, rock and roots albums from Larkin Poe, Dion, Robert Jon & The Wreck, Robert Cray, Bernard Allison, Marcus King, Sonny Landreth, Rory Block, Tinsley Ellis, The Proven Ones, Kenny "Blues Boss" Wayne, John Primer & Bob Corritore, Ruthie Foster, Red Rooster and many more.
With the pandemic lockdown, there's nothing better to set your soul on fire or soothe your blues than music from some outstanding artists. And 2020 has been great to us musically so far. And it isn't even at the halfway year mark yet!  So, get yourself a cold one, put up your feet or kick up your heels and have a listen.
We chose albums that pretty much knocked us out. This isn't a full list—14 albums was plenty. It's just a few that we've reviewed and happen to love. We're still listening to them, finding nuances and new grooves along the way.
These albums are in no particular order.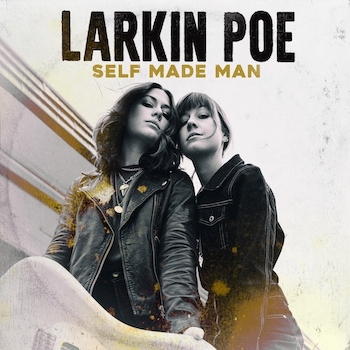 Larkin Poe
Self Made Man
(Tricki-Woo Records)
If you haven't heard of this sister duo, Larkin Poe, it's high time you did because they are outstanding in every sense of the word. Beautiful vocals, harmonies, guitar, lap steel and more instruments from these talented singer-songwriters, multi-instrumentalists. It's roots rock all the way for Larkin Poe, some of the most authentic artists.
Listen to "Keep Diggin'"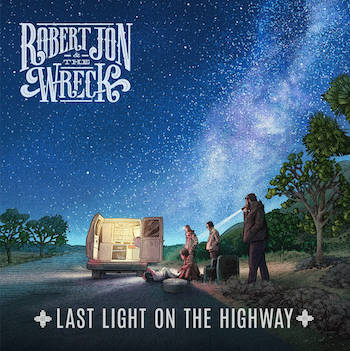 Robert Jon & The Wreck
Last Light On The Highway
This album took us by complete surprise. Known for their blues inspired Southern rock and roll, this is one outstanding set of 11 all-original tracks with a lead singer who is one of the best in the genre. Exquisite musicianship abounds on this release, and when you get to the last two songs, you'll be surprised by the bands originality and ability to push the envelope with beautiful orchestration.
Listen to "One Last Time"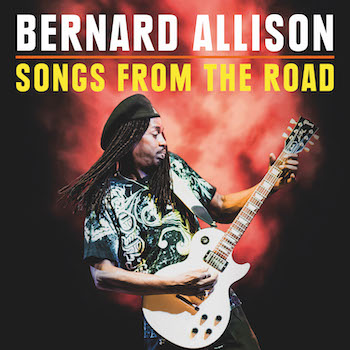 Bernard Allison
Songs From The Road
(Ruf Records)
A tremendous live album of blues, blues/rock with funky rhythms and one A+ band with the ferociously talented Bernard Allison at the helm. Guitarist, singer-songwriter, Allison is the son of great Chicago bluesman Luther Allison and his guitar chops are virtuosic, his vocals expressive and real, and top quality songs. There's so much energy and life to Allison and his crew on this album. Fueled by the band, the audience, and the energy of the night, this album is a must-have.
Listen to "Cruisin for a Bluesin"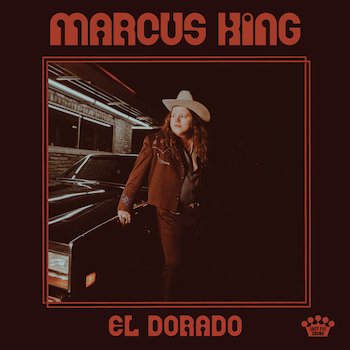 Marcus King
El Dorado
(Fantasy Records)
King began as a guitar prodigy with an old-soul singing voice and he's been blowing listeners away for a few years now. El Dorado is less guitar focused, produced by Dan Auerbach. It's the songs and Marcus' voice you're meant to focus on. The result is a 12-track set of soulful grooves, meaningful storytelling and a voice you won't soon forget. Expect even bigger things from Marcus King because this young guitarist, singer-songwriter is primed for a hugely successful and long term career.
Listen to "The Well"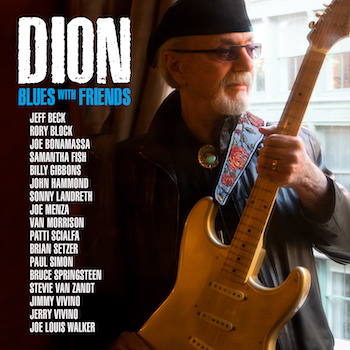 Dion
Blues With Friends
(KTBA Records)
Another surprise hit from Dion who graces the album with 14 original blues tunes with guests Jeff Beck, Rory Block, Joe Bonamassa, Samantha Fish, Billy Gibbons, Sonny Landreth, John Hammond, Bruce Springsteen, Stevie Van Zandt, Joe Louis Walker and many more. Dion's Bronx soul is very much apparent on this album, and it's a full-tilt blues offering. The blues songs are not covers or versions of blues standards. These are well thought out stories meant to lure you into another world.
Listen to "I Got Nothin'"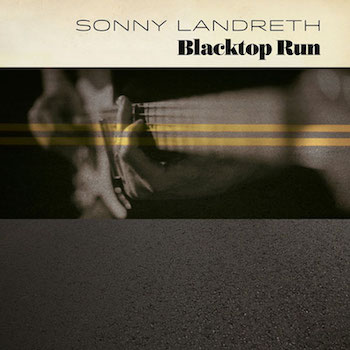 Sonny Landreth
Blacktop Run
(Provogue/Mascot Label Group)
Gulf Coast guitar wizard Sonny Landreth blesses us with another serving of his supernatural skills on his recent Provogue/Mascot album Blacktop Run. Landreth is one of the most unique and inimitable guitar players the US has ever produced and he never fails to impress and entertain. Blacktop Run is a ten-song collection of vocal songs and instrumentals that takes fans along on another ride in his award-winning direction. This one is epic on every level. If there's a better slide player out there, they remain undiscovered. Long live Sonny Landreth!
Listen to "The Wilds of Wonder"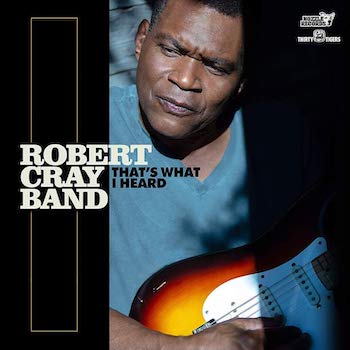 Robert Cray
That's What I Heard
(Nozzle Records)
Blues legend and Grammy winner Robert Cray returns with an album that certainly poised to rake in buckets of awards. Blues, soul, gospel and funky R&B grace this release of 12 tracks, with Cray singing his brand of soulful grooves. With storytelling at its best, as always with Robert Cray, this album is one that will stand the test of time. Whatever mood you're in, click play and you'll be transported into some of the best music around performed by A+ Robert Cray and his band.
Listen to "This Man"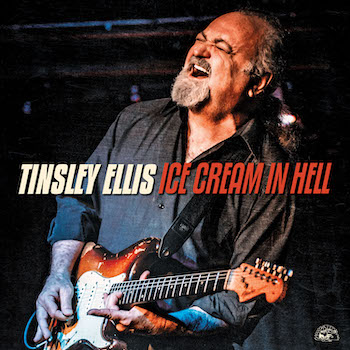 Tinsley Ellis
Ice Cream In Hell
(Alligator Records)
Blues/rock ruler Tinsley Ellis shows no signs of aging on his recent Alligator Records platter Ice Cream In Hell. Ellis remains incredibly powerful and only increases his legend with these 11 new songs. His gruff vocals and hot guitar licks are mighty to behold and will always keep him near the top of the contemporary blues scene. His skills and intensity are beyond reproach and keep getting better with each new release. This one demands to be played loud.
Listen to "Last One To Know"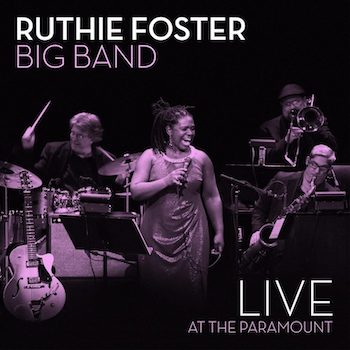 Ruthie Foster Big Band
Live At The Paramount
(Blue Corn Music)
Ruthie Foster is among the finest vocalists working in roots music today and her recent Blue Corn Music release Live At The Paramount wraps her considerable talents in a brassy big band setting. She mixes her trademark blues and gospel chops with the sophisticated vibes of Ella, Basie, Sinatra, and Quincy Jones in this set recorded live at the 105-year-old Paramount Theater in Austin, Texas. Her take on Johnny Cash's legendary "Ring Of Fire" is worth the price of admission all on its own. Again and again, Foster proves that she's the real deal.
Listen to "Death Came a Knockin'"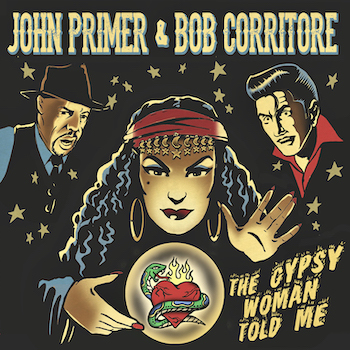 John Primer & Bob Corritore
The Gypsy Woman Told Me
(VizzTone Label Group)
Modern-day blues stars John Primer and Bob Corritore team up for an outstanding session on their new one The Gypsy Woman Told Me on VizzTone. Both musicians have credibility to spare and resumes any blues player would love to call their own, including stints with Muddy Waters, Junior Wells, Bo Diddley, and Eddy Clearwater. The Gypsy Woman Told Me is a righteous set of pure Chicago blues from two of its preeminent practitioners. Primer and Corritore are simply unbeatable.
Listen to "Knockin' On Your Door"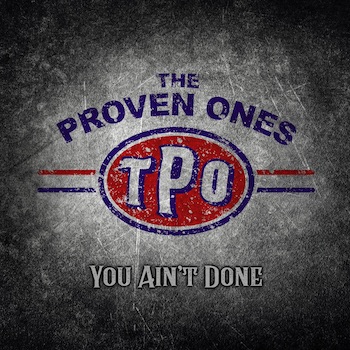 The Proven Ones
You Ain't Done
(Gulf Coast Records)
The Proven Ones is a blues supergroup consisting of guitarist Kid Ramos, vocalist Brian Templeton, keyboardist Anthony Geraci, bassist Willie J. Campbell, and drummer Jimi Bott, who have dozens of awards, thousands of gigs, and millions of miles under their collective belts earned with some of the top acts in the world, including The Fabulous Thunderbirds, The Radio Kings, The Mannish Boys, and Sugar Ray and the Bluetones. The group's second album, You Ain't Done, was co-produced by Jimi Bott and Mike Zito and combines the Ones' blues skills with bits of rock, soul, punk, Latin, pop, and country and delivers a fresh listening experience that could only be topped by seeing them live. Don't miss this set.
Listen to "You Ain't Done"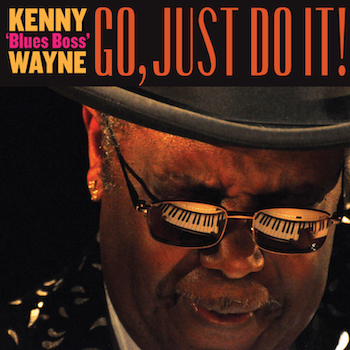 Kenny "Blues Boss" Wayne
Go, Just Do It!
(Stony Plain Records)
Renowned boogie-woogie pianist, Wayne has more awards on his shelf than many could ever hope for. His newest album is full of funky, energy-filled blues tunes with smooth robust piano and cool soulful vocals. This 13-song set is a musical gumbo of blues, gospel, jazz, R&B, Latin and soul. From Canada, Wayne is the ball-of-fire beacon of blues. You won't be sorry you checked this out.
Listen to "Let The Rock, Roll"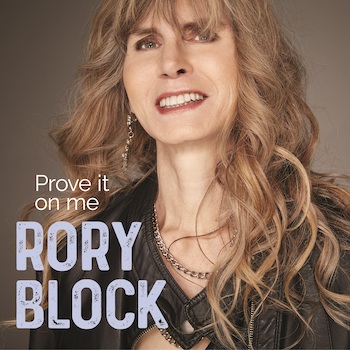 Rory Block
Prove It On Me
(Stony Plain Records)
Rory Block's Prove It On Me on Stony Plain Records is yet another brilliant effort from one of the best acoustic blues artists in the world. This time out, Block spotlights the music of female performers from the blues' formative years, many of whom were underrepresented in the blues boom of the 60s. She interprets songs by Memphis Minnie, Ma Rainey, The Viper Girl Rosetta Howard, and more in her own spectacular way. Block has always been ferocious and nothing about that has changed.
Listen to "In My  Girlish Days"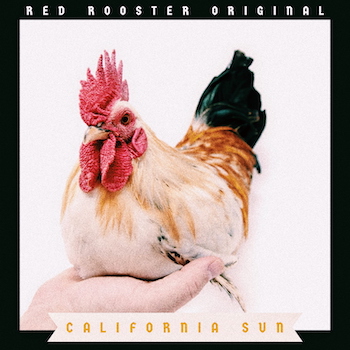 Red Rooster Original
California Sun
(Red Rooster Original)
Red Rooster Original is a five-piece hard rock band from Mexico with a tougher-than-leather debut album, California Sun, that came out digitally on April 20th, 2020 and will be released on physical formats in September. The Rooster's mix of rock, blues, and punk/garage is a fire-starter that contains reworked traces of Led Zeppelin, Black Sabbath, Chuck Berry, The Ramones, The New York Dolls, and Muddy Waters folded into the band's original style. These guys are true believers in rock and roll and will absolutely lift the spirit of anyone who thinks rock music is no longer relevant. Crank this up and make sure your neighbors hear it.
Listen to "Don't Bring Me Down"