Nashville-based rock and soul singer-songwriter Maggie Rose releases "For Your Consideration," the lead single off her upcoming album, Have A Seat out August 20, on Starstruck Records. The album was recorded live at FAME Studios in Muscle Shoals, AL, and was produced by Ben Tanner (Alabama Shakes).
The video for "For Your Consideration" is the final video in a three-part series that create an in-depth story. The music video trilogy concept was the brainchild of close friend and acclaimed photographer/videographer Ford Fairchild. The trilogy began with "What Are We Fighting For." It was followed by "Saint" and finally "For Your Consideration."
Have a Seat continues the free-flowing musical exploration Maggie Rose first began on her powerhouse 2018 album Change the Whole Thing. Centered on the stunning vocal command she's revealed in taking the stage at The Grand Ole Opry over 80 times, Have a Seat finds Rose approaching her music with more confidence and clarity of vision than ever, ultimately sharing a selection of songs both timeless and urgent.
In 2019, Rose toured with Heart, Joan Jett & the Blackhearts, and Kelly Clarkson. She also shared the Cayamo Cruise bill with Emmylou Harris and Jason Isbell.
Watch 'For Your Consideration"

"We really wanted viewers to get to know the different sides of Maggie individually so we decided to do that in a trilogy, with 'For Your Consideration' bringing them all together," says Fairchild. "The dinner table signifies the body of work as a whole so you'll see nods to each song on the record throughout the trilogy."
 Have A Seat is due out on August 20 via Starstruck Records. Rose will kick off her extensive album release tour on July 15 for a two-night stand at The Rams Head in Annapolis, MD.
Maggie Rose is a Nashville-based singer/songwriter who has dreamed up her own unbridled collision of rock n'roll, soul, folk, funk, and R&B. She is about to release her third studio album, that came to life at the iconic FAME Studios in Muscle Shoals, AL. In a series of pre-pandemic sessions, Rose recorded live with a lineup of heavy-hitters that includes bassist David Hood of the Swampers (the group of session musicians who played on records from legends like Aretha Franklin and Etta James) and guitarist Will McFarlane (Bonnie Raitt, Levon Helm), along with her longtime bandmates/collaborators Larry Florman (background vocals/percussion), Alex Haddad (guitars), and Sarah Tomek (drums) of Them Vibes.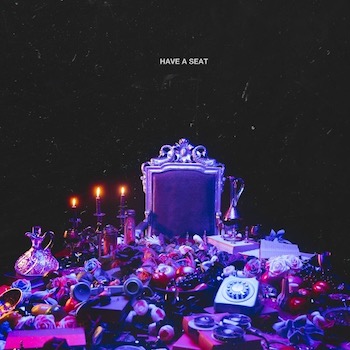 Maggie Rose is currently on tour. For tour dates see here. 
Pre-order link for Have a Seat