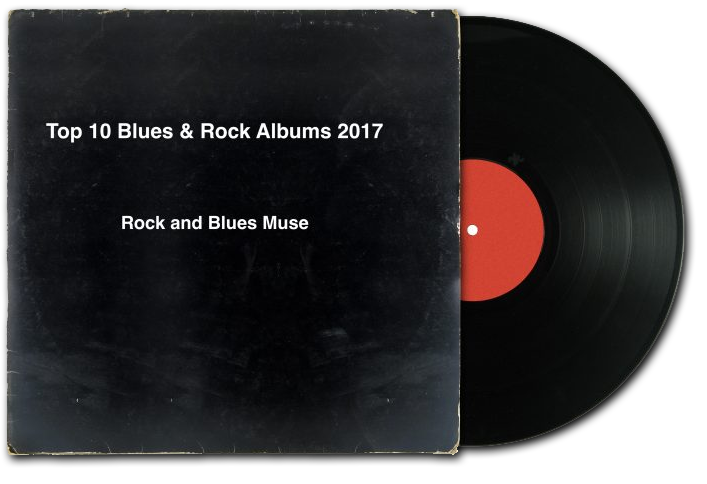 Music has been our salvation this year and 2017 brought us some of the best in rock and blues. We've been graced with many innovative and fantastic albums that provide true inspiration. In troubled times, music can unite and for many of us, it did.
The Rock and Blues Muse staff chose from albums released in 2017 and reviewed by us. It was a close call on a few of them. We voted democratically and the albums that garnered the most votes won. By no means is this an all-encompassing list. It is a collective list of some of our favorites of this year's great rock and blues albums.
If you ever had any doubt about the staying power of these genres, this list of albums will reinvigorate your belief that blues, blues-rock, and rock are here to stay.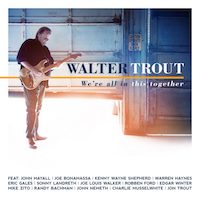 Walter Trout, We're All In This Together
A rocking, all-out bash with some of the greatest blues-rock artists of our time. Iconic bluesman, Walter Trout, wrote 13 out of 14 songs with 14 A-list blues artists. Every single track is a winner, featuring guitarists and vocalists such as Joe Bonamassa, Kenny Wayne Shepherd, Warren Haynes, Eric Gales, Edgar Winter, Robben Ford, Sonny Landreth, Joe Louis Walker and more. The album rocks from beginning to end, and Trout does a marvelous job of writing songs to suit the styles of his guest artists. Trout's guitar prowess and skills as a songwriter burn bright on this album.  Don't miss the last track with Joe Bonamassa that was cut in one take.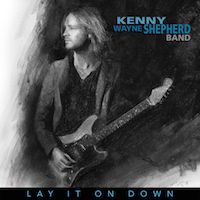 Kenny Wayne Shepherd, Lay It On Down
Not only is Kenny Wayne Shepherd one of the premiere guitarists in blues-rock, but he delivers a fresh take on blues roots music. This all-original album rewards listeners with a wealth of exciting music that traverses new territory, while still capturing the blues-rock thread present in his past highly acclaimed albums. Shepherd's masterfully rifftastic cross-over album proves he's ready for, and worthy of, the wider mainstream success that now awaits him.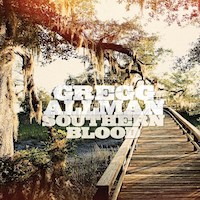 Gregg Allman, Southern Blood
Southern Blood is a remarkable accomplishment from the legendary musician, whose music contributions have shaped Rock and roll. Southern Blood is a deeply personal record, perhaps even more so in the shadow of his death. The master of Southern Rock completed his wish of leaving a legacy record. This is some of his best work ever. It's impossible to reach the end of this album without developing a lump in your throat.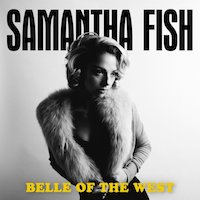 Samantha Fish,  Belle of the West and Chills & Fever 
Both albums released in 2017, received the same number of votes. A firecracker performer and legit guitar player, Fish has established herself as a talented and versatile singer-guitarist-songwriter. Releasing two albums in one year is almost unheard of, especially while touring non-stop. Branching out in different musical directions shows what a significant artist Fish has become and what kind of force she will be in the future.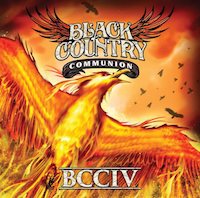 Black Country Communion BCCIV
A welcome return from this rock supergroup consisting of several well-known and respected veterans of blues and rock. It's an ambitious and eclectic songwriting venture between blues-rock guitar king, Joe Bonamassa, and Deep Purple vocalist/bassist, Glenn Hughes. The lineup is completed by Jason Bonham and keyboard virtuoso and session player to the stars, Derek Sherinian. If the word "supergroup" doesn't sell it then "rock royalty" is surely no understatement. A strong and confident rock album throughout, and a great addition to their catalogue.
Greta Van Fleet, From the Fires
Exquisitely written and performed 'old school ' sounding rock songs, by four extremely talented "new school" musicians. These young artists churn out music that throws back to an earlier era; Greta Van Fleet is the poster child for that welcomed development. Barely out of high school, this band of three brothers and a friend sold out clubs across the country and is poised to reach bigger heights in 2018. And to think that they're just getting started.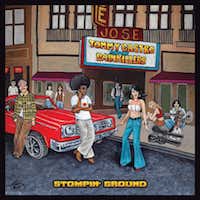 Tommy Castro & the Painkillers, Stompin' Ground
Tommy Castro and his band show why they are one of the most popular on the blues-rock scene. They let loose on this collection of inspired songs that blend ripping blues-rock with distinct hints of funky soul. This is a band with a social conscience and Castro's lyrics offer fresh insights and storytelling. Combine that with top tier musicianship and you've got something different, something crisp, with feel good rockin' tunes. It's an album with an all-star lineup, including Mike Zito, Charlie Musselwhite, and David Hildago.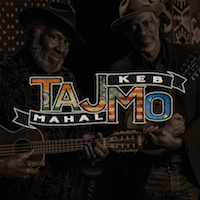 Taj Mahal and Keb' Mo TajMo,
TajMo is a celebratory record that blends blues, roots and world music with vibrant, soulful, well-crafted tunes. It brings out the best of these two blues legends and celebrates their individual and collaborative musical talents. TajMo is a delight—full of surprises and guest appearances by Joe Walsh, Bonnie Raitt, Sheila E. and others.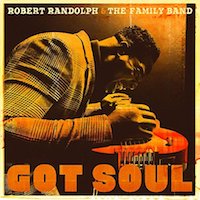 Robert Randolph and the Family Band, Get Soul
Their fifth studio album is fierce. It's energetic, funky blues and rock with gospel flavors. Randolph's strong vocals and virtuoso pedal steel guitar, lights a sure-fire sizzle to the electric tunes on this album. Beautifully orchestrated, the album features outstanding musicianship and some heavyweights such as Anthony Hamilton, Darius Rucker and the great Eric Gales on guitar.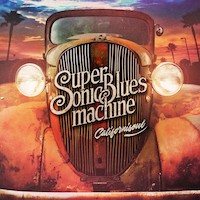 Supersonic Blues Machine, Californisoul
An all-star blues project with award-winning guitar slinger/singer Lance Lopez, producer and bass player Fabrizio Grossi, and drumming legend Kenny Aronoff, this album is unpretentious with its hard-charging blues rock. The album features guest performances by Billy Gibbons, Steve Lukather, Eric Gales, Robben Ford, and Walter Trout. This is a fun album with killer guitar riffs and solos and a rock steady rhythm section.
Honorable mention:
Larkin Poe, Peach
Tommy Emmanuel & David Grisman, Pickin'
King King, Exile & Grace
Jarred James Nichols, Black Magic
Savoy Brown, Witchy Feelin'