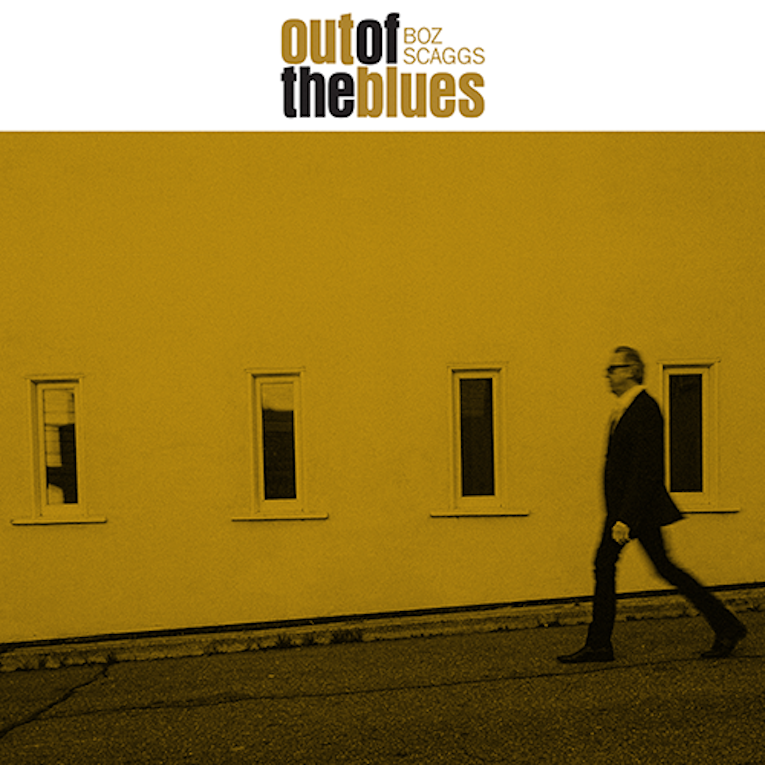 Boz Scaggs will release a new studio album, Out of the Blues, on July 27, via Concord Records. The nine-track collection features covers of select vintage blues and R&B songs, as well as four tunes penned by Scagg's longtime friend, Jack Walroth.
In the midst of a musical renaissance, the versatile singer/songwriter/guitarist has created a highly personal, soulful modern repertoire. Born in Ohio, raised in Texas and Oklahoma, Scaggs reconnected with his earliest musical and regional influences. The self produced Out of the Blues features Scaggs applying his iconic voice and gritty guitar skills to a set of vintage classics by such blues greats as Bobby "Blue" Bland, Jimmy Reed, Magic Sam, Neil Young, and his friend and songwriter, Jack Walroth.
Scaggs co-produced Out of the Blues and contributed rhythm guitar, bass and lead vocals to the album. Other musicians featured on the album are guitarists Doyle Bramhall II, Ray Parker Jr, and Charlie Sexton, bassist Willie Weeks, drummer Jim Keltner, and keyboardist Jim Cox, and Walroth adds harmonica to a few of the tunes.
Boz considers Out of the Blues the third in a trilogy of albums, following Memphis and 2015's A Fool To Care—celebrating the music that first influenced and inspired him.
"Over the last several years while this trilogy has come together I've been accumulating other music," he said. "I've written more songs on my own. I have a little backlog of things I think I'll probably include in the next one or two projects," said Scaggs.
Scaggs will be on tour this year to support the upcoming album.
Out of the Blues track list:
"Rock and Stick" (Jack Walroth)
"I've Just Got to Forget You" (Don Deadric Robey)
"I've Just Got to Know" (Jimmy McCracklin)
"Radiator 110" (Jack Walroth)
"Little Miss Night and Day" (Boz Scaggs-Jack Walroth)
"On the Beach" (Neil Young)
"Down in Virginia" (Jimmy Reed-Manny Reed)
"Those Lies" (Jack Walroth)
"The Feeling Is Gone" (Don Deadric Robey)
For more information on Boz Scaggs and Out Of The Blues:
Website: http://www.bozscaggs.com
Facebook: https://www.facebook.com/BozScaggsMusic/