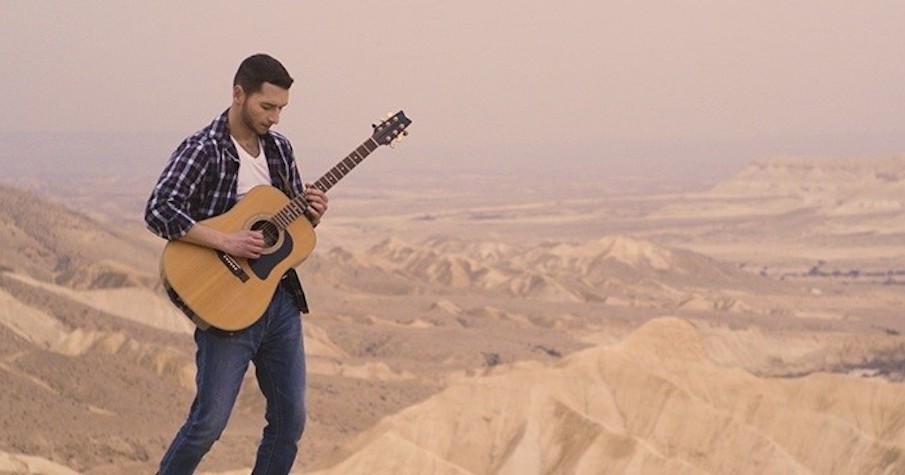 We decided to do our "Video of the Week" early this week, mainly because we came across a video, "Roads" by Michael Kobrin, a guitar player that wowed us and we wanted to share it with you.
From Israel, Michael Kobrin has dazzling percussive guitar chops combined with great groove. Just listen to "Roads." This guitarist, singer, songwriter has some of the tightest rhythm around and his guitar playing is soulful and unique. Wait for the blues outro.
Groomed to become a boxer by his father, the video features Michael playing acoustic guitar in a boxing ring. This young musician has some pretty amazing skills and certainly a bright future ahead of him.
At the age of 13, Michael replaced boxing with playing guitar, and began writing songs inspired by love, life and challenges of the Middle East. At age 17 he was performing, and in 2014 released his full studio album, Searching. In early 2018, he released his sophomore album, Alive, on Candyrat Records, following a number of successful single releases.
We really enjoy discovering new (to us anyway) outstanding artists, and Michael Kobrin is one of them. We have yet to review his album, Alive, but look forward to diving into the various styles such as acoustic percussive, classic, metal, Spanish, blues, funk and more.
Thanks to Bert Rodgers from the Rock and Blues Muse Facebook group for turning us on to Kobrin's music.
Check out the Rock and Blues Muse the group here
For more information on Michael Kobrin: