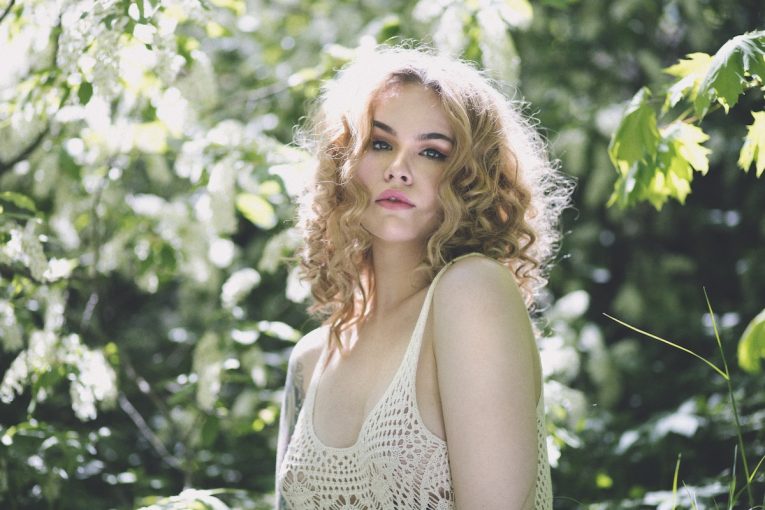 We are pleased to feature the brand new video by powerhouse, soulful singer-songwriter Ina Forman, "All Good" from her upcoming album, Been Meaning To Tell You, out January 25, 2019 via Ruf Records. The follow up to her self-titled debut, Ina blazed her reputation in the US and in Europe on the 2016 Blues Caravan tour.
This 24-year-old singer has gone from Finland's best kept secret to Ruf Records' hottest new signing. With Been Meaning To Tell You, Ina presents not only incredible vocals but meaningful, original songs. She penned all the lyrics and co-wrote the music as she did with her previous album. She conveys her deepest emotions on the 12 tracks of speaker rattling soul and blues. Tracked at Austin's Wire Recording Studio with producer Mark 'Kaz' Kazanoff and a world class band, the 12 tracks are emotional and moving, from acid-jazz to raucous soul and shivering blues in between. Ina rocks the house with music that's raw and written from the heart.
Ina represented Finland at the 2014 European Blues Challenge and then toured with Belgian blues musician Guy Verlinde. In 2016 Ruf Records released her first solo album, Ina Forsman, with ten titles she co-wrote with Tomi Leino.
Ina's upcoming album speaks of an artist who lives and breathes the blues, having gigged from the age of seventeen and received guidance in the genre from Finnish harmonic legend, Helge Tallqvist. "Helge was the first person who introduced blues to me," Ina said. "He took me to the studio and put our band together. There aren't enough words to describe how much I learned from him." Perhaps the most crucial lesson Ina took from her mentor was that music has to be about personal expression. All the songs on both her albums are about life's ups and downs and each has a personal story.
Ina's band includes Laura Chavez and Derek O'Brien on guitars, Mick Connolly on keys/organ, Russel Jackson on bass. Evoking a brassy soul-blues from a previous era, Ina puts her modern spin on her music.
For more information on Ina Forsman and her upcoming album, Been Meaning to Tell You: