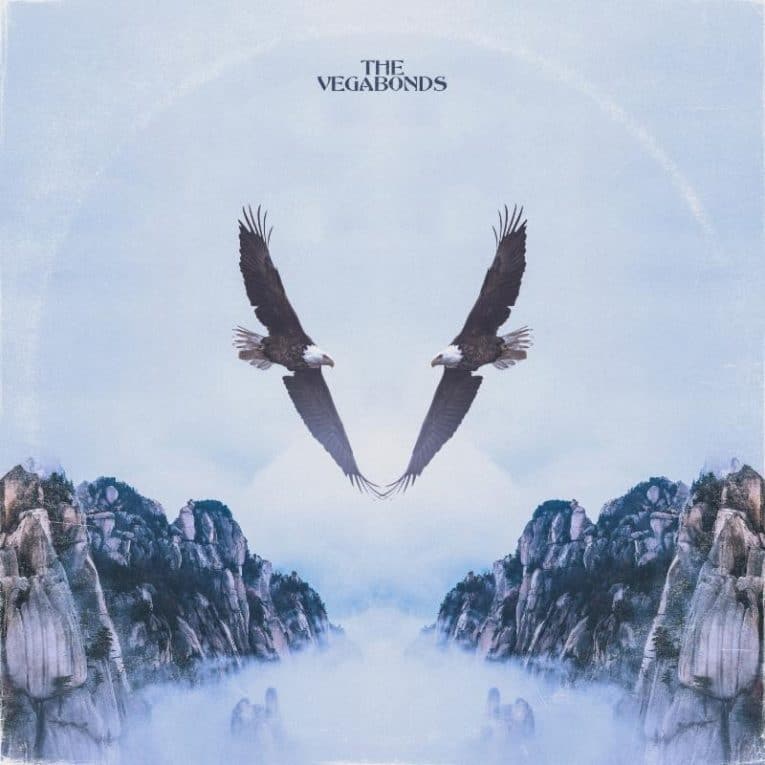 By Dave Resto
Nashville-based group, The Vegabonds are a self-described "New South Rock" band, who have gained mass appeal with a wide range of music lovers since 2009. Their fifth album, "V", produced by Tom Tapley (Blackberry Smoke, Sugarland, Mastodon) for Blue Élan Records, will be released on January 18th.
Conceived in Alabama and nurtured in Tennessee, The Vegabonds are comprised of Daniel Allen (songwriter/acoustic guitar/lead vocals), Richard Forehand (lead guitar/vocals), Beau Cooper (keys/vocals), Paul Bruens (bass) and Bryan Harris (drums). The band first achieved notoriety along the Southeastern U.S. college circuit. They quickly went on to become popular favorites at festivals and have opened for Lynyrd Skynyrd and the late Gregg Allman.
Their newest album "V" is an impeccable collection of well-written songs, highlighted by exemplary musicianship and cogent story-telling.
The opening track and lead single "Partying With Strangers" is a beautiful song about the acceptance of lost love. It opens with a brief, haunting snippet of slide guitar which sounds like a ghostly cry. As that cry dissipates, Daniel Allen's lush acoustic rhythm quickly fills the void, as he laments, "Last night, I wrote a verse to a song/But I woke up this morning, it was gone/When I start to think about it, you and that verse are the same/You're both gone and damn, it's a shame." The second verse is punctuated by sharp, resonating power chords which morph the song from country to rock. By the time they get to the infectious chorus, The Vegabonds have flexed their song crafting muscle and we're hooked.
"Generation of Happiness" is a song praise for the struggles and joys of blue collar life. The everyman/woman narrative and straight-ahead Americana rock groove are reminiscent of Tom Petty and the Heartbreakers. Indeed, Forehand's artfully precise lead guitar seems directly inspired by the craftwork of Heartbreaker's guitarist Mike Campbell.
There's a relaxed, warm Calypso-tinged vibe to "I Ain't Having It." Allen's smooth-voiced delivery assures his love interest that, come what may throughout their relationship, he's in it to stay. There's a simple eloquence in the way Bruens' light, bouncy bass lines play counterpoint to Forehand's upbeat chording. Cooper's keyboard solo will put you on a beach with your toes in the sand, while Forehand's adjoining solo mirrors the passion which Allen is about. It all comes together with the perfection of a Beatles composition.
That same inspiring sentiment of true love enduring through inevitable adversity continues into the following track "When the Smoke Clears Up," where Allen sings, "I don't only want you on your good days/I don't only want you when it's safe." Musically, it takes a turn toward Southern rock, with Allen's airy acoustic introduction and conclusion bookending Forehand's soaring axe-manship.
The image-laden desert rocker "Everything I Need" is a standout track for all the right reasons. Harris and Bruens hit the accelerator and drive the drums and bass hard. Forehand's guitar packs the venom of a rattlesnake and Cooper's keyboards create the feel of wide-open landscapes. Over that backdrop, Allen sings of searching from Sin City, to Joshua Tree to California – when everything he needs is "right here in my arms tonight."
Having performed around the United States and Canada, as well as having toured Europe three times, The Vegabonds are no strangers to time spent on the road. "Traveling Man," where Allen's country crooning is level and earnest, is the band's reflection of their time away from family in order to pursue their music.
Concluding the album is "Help is on the Way," a Southern rock/jam band blend with an engaging prog rock flavored finish. The outro piano, guitar, bass and drum performance and time signature conjure the band Yes from their album "Drama."
With every collaboration by this quintet resulting in a treasure waiting to be discovered, The Vegabonds have hit their stride with "V."
For more information on "V" by The Vegabonds: