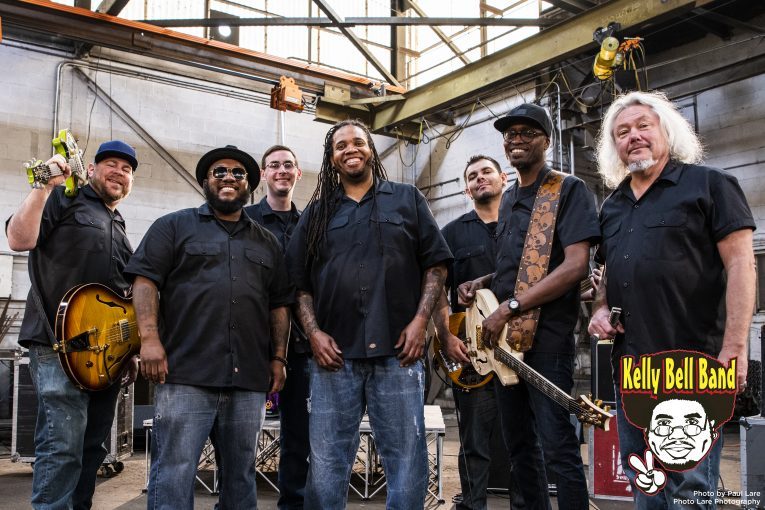 We are pleased to premiere the video "Long Train" by the Kelly Bell Band from their upcoming album, Know My Name, set to release April 26, 2019 at WTMD Radio in Towson, MD and will be broadcast live followed by the band performing their new record live in its entirety.
"Long Train," the Kelly Bell Band's first video/single from their upcoming album is a high-energy, rocking, bluesy tune that sure makes you want to see them live. This band rocks and they are fun! The video was produced and directed by Wade Spencer.
With a combination of electrified blues, rock, funk and hip-hop, this is no ordinary blues band. They are outstanding. And different. Know My Name is the band's 13th release and "Long Train" is their first single/video from the album.
Originally formed as the backup band for rock and roll pioneer, Bo Diddley, the Kelly Bell Band have been touring the world ever since. They have become a fixture of the mid-Atlantic music scene, racking up music awards, including two prestigious Maryland Music Awards, including "Best Blues Band" and "Best Funk Band." They have been voted "Best Blues Band" in the Mid-Atlantic Region for 12 years in a row and recently were named "Best Band" by Baltimore Style Magazine.
"As timeless as the blues may be, Kelly Bell's success stems from his ability to take such a classic form of music and add his own touch to it, combining rock, funk, and a head full of dreadlocks, with old fashioned Muddy Waters' blues." – Chris Terry, The Towerlight.
Their debut album,
Phat Blues Music
, remains one of the best-selling releases in the Mid-Atlantic region's history. In addition to Kelly's role as front man, Bell is a regular on area radio shows, commercials, television news and several television and movie appearances.
Kelly Bell (lead vocals, percussion), is known as "The Bluesman." He is joined by backup vocalist, percussionist and horn player, Rahsaan "Wordslave" Eldridge, Ryan Fowler (guitar) and Eric Robinson (guitar), Frankie Hernandez (bass), John Robert Buell (drums) and Dane Russell (harmonica.)
The band is active in supporting our military, playing shows regularly for our troops. KBB believes in providing both physical and emotional support to our nation's soldiers through Navy Entertainment.
The new album, Know My Name is set for release on April 26th at WTMD Radio in Towson, MD. The first hour of the standing room only show will be broadcast live over WTMD and followed by the band performing their new record live in its entirety.
Tickets for the release party and other preorder packages for Kelly Bell Band's, KNOW MY NAME are available at: https://www.kellybellband.com/
Based in Baltimore, MD, the Kelly Bell Band is currently on tour.
For more information about the Kelly Bell Band and their upcoming album Know My Name: