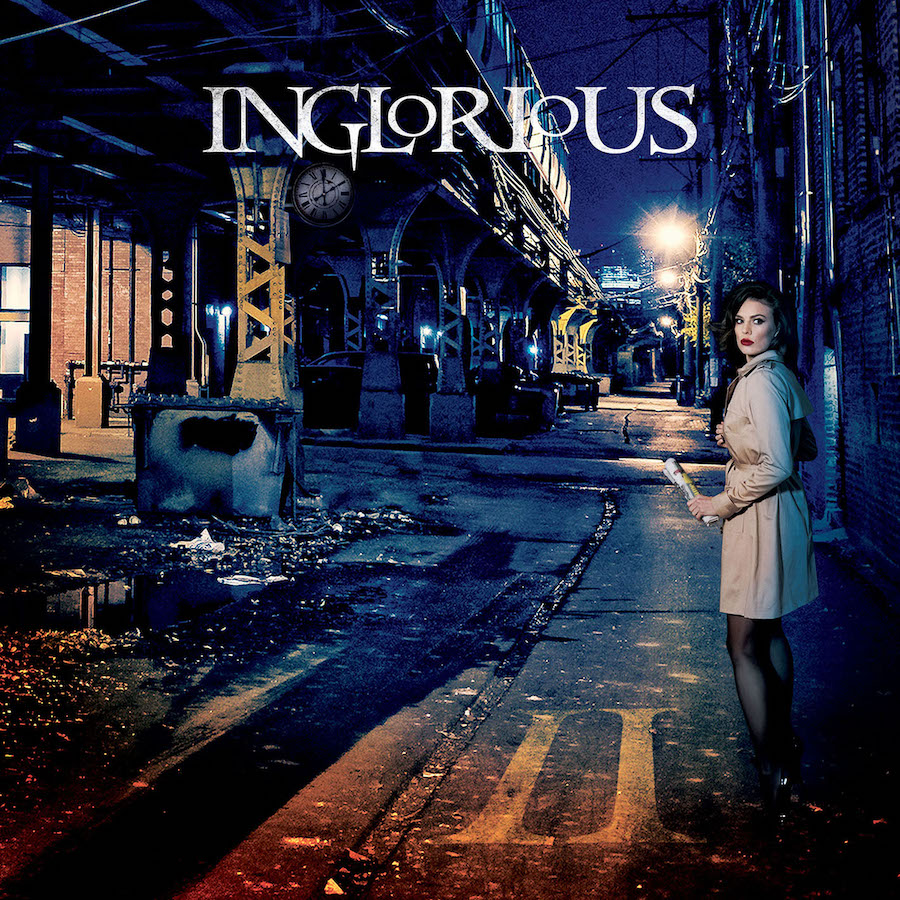 By Tom O'Connor
Following their well-received self-titled debut album, Brit band, Inglorious, returned in May with an equally hard-hitting and balls-out second effort Inglorious II on the Frontiers Music Srl label. With a sound solidly soaked in 70s-era tone and vibe, these guys step bravely into the breach of the inevitable comparisons to every major guitar act of that musical epoch and manage to stand their ground and kick a little ass.
From the opening lines of the first verse of album opener, "I Don't Need Your Loving," it is clear that this collection is going to be a showcase for veteran lead singer, Nathan James. The vocal swagger continues on "Taking The Blame," especially when laid over the Ritchie Blackmore-esque central guitar riff and galloping beat from drummer, Phil Beaver.
The arena-rock vibe ramps up on the next three tunes of Inglorious II. "Tell Me Why" could easily lock a live crowd into head-bangs and shout-alongs. Then on "Read All About It" the rhythm section of Colin Parkinson on bass and Drew Lowe on rhythm guitar keeps things steady for James' soaring vocals. Unlike those full-throttle tunes, "Change is Coming" starts slow and bluesy before building in wrath and intensity while leaving room for some scorching lead hi-jinks from guitarist, Andreas Eriksson.
Even though it clocks in at under three and a half minutes, "Hell or High Water" is an album stand-out and a clear-cut set starter. After a short and noodle-y intro, they drop the hammer and the rest of the song careens at full speed. I've tried to not play "spot the influence" in this review but this is the most intensely Iron Maiden-esque cut in this collection.
Play it loud.
A few songs later (power) ballad time rolls around with "Faraway." Starting with just acoustic guitar and James' melodic, keening vocals, the song builds to its requisite, barre chord-bashing, crescendo, where James' exceptional voice once again manages to find room for itself in the upper registers. Could be a show-stopper when played live. The album closes with "High Class Woman," a crunchy-sounding morsel of a closer, and the closest Inglorious gets to 80's RATT-y hair-metal territory in the grind-tempo beat and in the lyrics.
Maybe the "next Led Zeppelin" comparisons are a little early, and are always unfair to any band anyway, but Inglorious is a legit hard-rock-with-a-touch-of-Metal Band who are proud to flex their influences while creating new music that is looking for new asses to kick. Too few of their kind currently roam the Earth.
For more information about Inglorious II:
Website: http://inglorious.com
Facebook: https://www.facebook.com/weareinglorious/
Spotify: https://open.spotify.com/album/5gn7uFd7iYrWIZHSV6Usvx