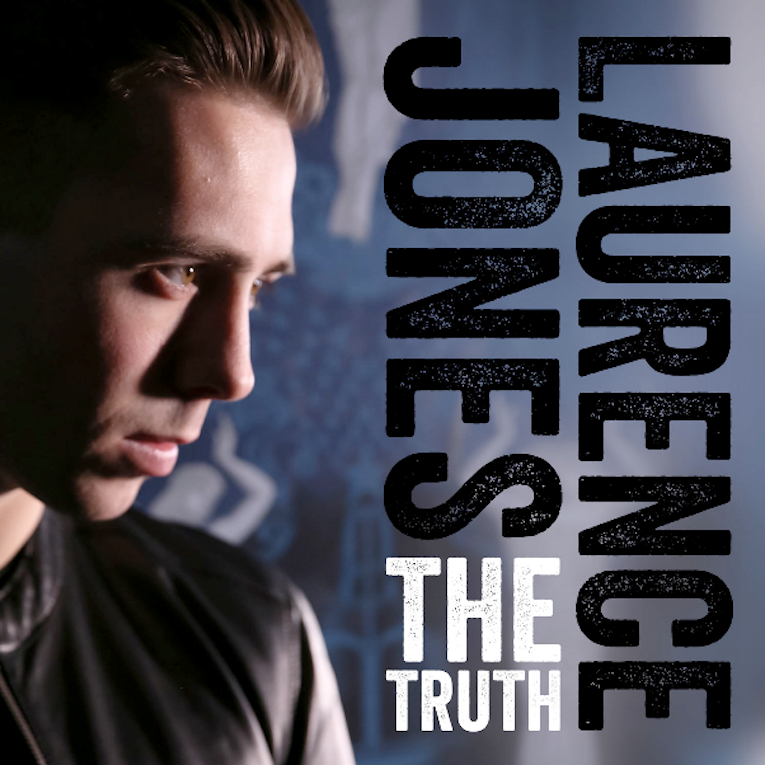 By Dave Resto
Labelled as "the future of Blues" the young UK based singer, songwriter, guitarist, Laurence Jones, released his latest album, The Truth on March 9th, produced by Gregory Elias. The Truth is the fifth studio release for the contemporary bluesman who has been inducted into the British Blues Awards "Hall of Fame" as "Young Artist of the Year" for years 2014, 2015 and 2016. Laurence Jones was also voted "Best European Guitarist" by the European Blues Awards. The Truth marks a slight shift for this stunning guitarist from blues-rock to blue-eyed soul and it has genuine cross-over appeal.
The ten-track collection kicks off with the gritty, "What Would You Do?" Jones introduces the song with a muscular guitar riff, a slow-paced and seductive growl, while his band establishes the appropriate dynamics. His vocals are soulful as is the string work. Jones' wah-wah pedaled solo is thoughtfully phrased with a meaty tone. This tune is a standout on the album.
"Don't Let Me Go" bumps up the tempo and attack with clever guitar and bass riffs that accent the first beat of each measure. A heavy crack on the snare drum locks in the back beat, while sustained organ chords and a melodic, meandering piano lift the verse prior to its explosion into the chorus. Jones' guitar solo is again tastefully executed, with equal parts bite and sophistication.
There's definite cross-over appeal in "Hold Me Close." A true departure from blues-rock, the sullen opening piano and soulful vocal are reminiscent of Adam Levine or Adele. This song, which starts as a ballad, quickly morphs into a mid-tempo R&B piece until it breaks down into an infectious chorus. That momentum halts abruptly and things finish as they began, in ballad-like fashion.
"Keep Me Up at Night" is a straightforward pop love song. The clean-cut guitar is complimented by playful bass hooks and keyboards which support the vocal melody. The song is short and effective.
The opening to sixth-track, "The Truth" belongs to keyboardist Bennet Holland, with some six-string embellishment from Laurence Jones. Jones lays out another sharp vocal performance, just as the bass and drums (Greg Smith and Phil Wilson) punch in. With the rhythm section continuing their momentum, juxtaposed with Holland's lilting keys, Jones rips an aggressive yet tastefully restrained solo.
"Gone Away" swaggers on the verses to a funky, fragmented drum beat and a killer, dirty wah-wah pedaled guitar by Jones. On the choruses, the beat straightens out and doubles down hard. Jones tears up a solo that comes right from the Kenny Wayne Shepherd playbook.
The last two songs, "Can't Go on Without You" and "Never Good Enough" play directly to the strength of this album, which is the focus on blue-eyed soul. The groove is firm and smooth, like expensive whiskey on the rocks for two. Here, Jones' lead break hints at B.B. King and Robert Cray, yet it's all Jones. On "Never Good Enough" Jones laments that his best efforts to prove his love fell woefully short. His solo here is almost cathartic, as if to channel all the strength he never had to save his relationship by directing it into his guitar.
Laurence Jones has taken an important step with The Truth. He's shown that he can weave his notable singing skills with the power of blues-rock guitar into a genuinely soulful tapestry.
For more information on The Truth and Laurence Jones:
Website: https://www.laurencejonesmusic.com
Facebook: https://www.facebook.com/laurencejonesmusic/