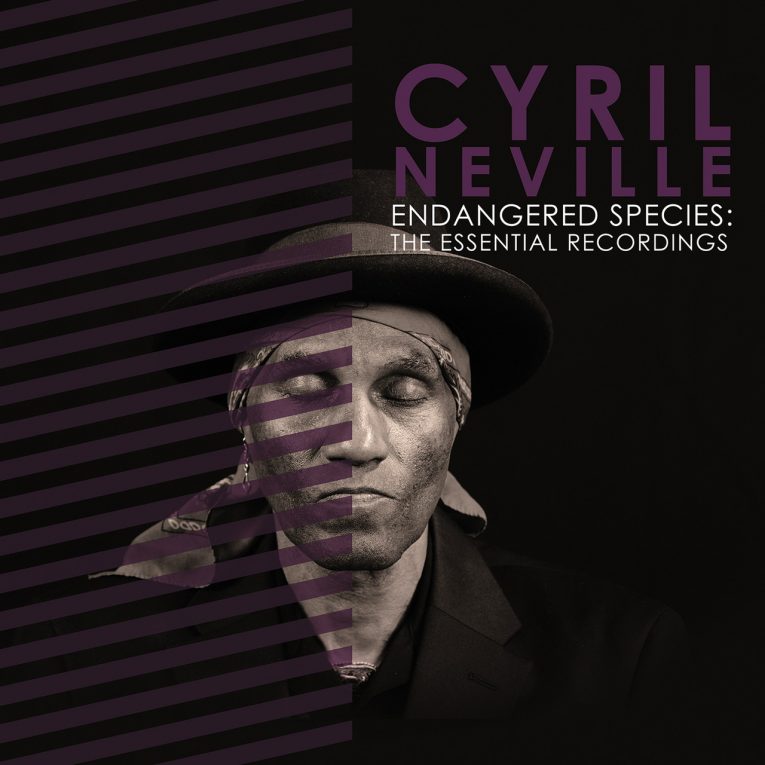 Listen to the first and new track, "Love Has Got To Win" from Cyril Neville's upcoming Endangered Species: The Essential Recordings, to be released July 13th, 2018. In distribution partnership with Louisiana Red Hot Records, World Order Entertainment will release a one-disc compilation and a five-disc retrospective, Cyril Neville's Endangered Species: The Complete Recordings. Cyril is now owner and in full control of his music. He is proud to be the first artist on World Order Entertainment, the label started by his son, Omari Neville.




Grammy Award winner, Cyril Neville of The Meters and the Neville Brothers, two of the most influential bands in music history, is the youngest brother in the first family of Crescent City music royalty. As a member of the Meters, Cyril recently won the Grammy Lifetime Achievement Award, which will be presented at a live tribute concert, filmed for the PBS TV special, "A Tribute to Grammy Legends" airing July 14, 2018. He also won Best of the Beat "Best Male Vocalist Award" in 2013 and 2017.
Cyril has co-written songs with Bono of U2, Taj Mahal, and Daniel Lanois who produced the Neville's Grammy Award winning, "Yellow Moon." He has recently appeared on Jimmy Kimmel Live and HBO's "Treme." Neville has performed all over the world, including the Amnesty International tour with U2 and the Police and has sung for Nelson Mandela.
Starting in 2011, Cyril Neville toured and recorded five albums as a leader of the Royal Southern Brotherhood and won a lot of blues fans because of the blues- rock sound. He and Dr. John were presented with the "Louie Award" for their dedication to preserving the cultural legacy of Louis Armstrong.
Cyril Neville is embarking on a tour with Trombone Shorty.
For more information on Cyril Neville Endangered Species: The Essential Recordings and Cyril Neville Endangered Species: The Complete Recordings
Website: https://www.worldorderentertainment.com
Facebook: https://www.facebook.com/CyrilNeville/