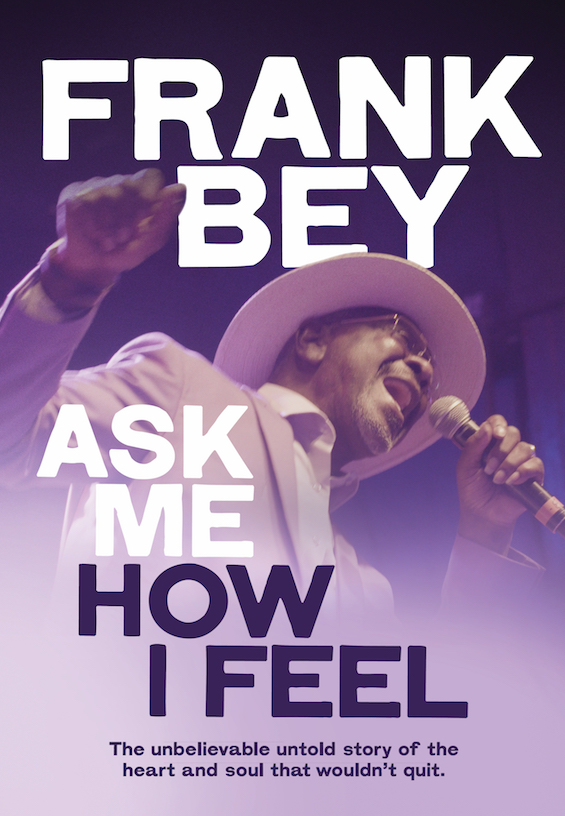 From the 2016 Blues Music Awards in Memphis (where he was nominated for two awards) to stages around the world, filmmakers Marie Hinson and Thomas Daniel Dwyer followed Soul Blues singer, Frank Bey, capturing moments from his life, both onstage and off. During this time, Frank went to Nashville for the first time in his career to make an album about his life, "Back in Business," with Grammy award-winning producer Tom Hambridge.
Now that filming of the documentary about his music and life is complete, the filmmakers are inviting audiences from around the world to join them in a grassroots effort to finish the film through a crowdfunding campaign. A Kickstarter campaign is running until Oct 25 and was just picked as a "Project We Love" by the popular crowdfunding platform.  Check out the film trailer below and visit the Kickstarter campaign to learn more.  All contributions will receive a one year subscription (4 issues) to Blues Music Magazine!
Watch the film trailer here:
In 1977, Frank Bey's radical soul and funk band, The Moorish Vanguard, imploded after a deal gone wrong with James Brown. Crushed, Frank quit singing for 17 years. He found his way driving taxis, taming birds, insulating airplane hangars, building homes, and cooking seafood.
But music called him back.
He sold everything and launched a comeback career in the blues and soul, capturing four Blues Music Award nominations and touring internationally. However, an ongoing battle with kidney disease put everything in jeopardy. In a remarkable act of courage, faith, and wisdom, Frank took a step back to refocus his career, return to his roots, and find a new, higher path for his music and story. In the winter of last year, he found his way to Nashville for the first time in his life to craft his dream album with Grammy-winning producer, Tom Hambridge.
There aren't many voices from the roots of soul and blues music left. Frank Bey uses the tradition's deep feeling and spirit to do what he's done his entire life, make a space for audiences to bring their emotions, their truth, their vulnerable open-heartedness, and to set their vision on better, brighter days. Our film brings you into the radical love and labor that Frank gives to make these spaces and music despite all obstacles and all odds.
For more information on Frank Bey's amazing story, go to Kickstarter campaign here https://www.kickstarter.com/projects/frankbeyfilm/frank-bey-ask-me-how-i-feel?ref=project_email
For more information on Frank Bey:
Website: https://www.frankbeymusic.com