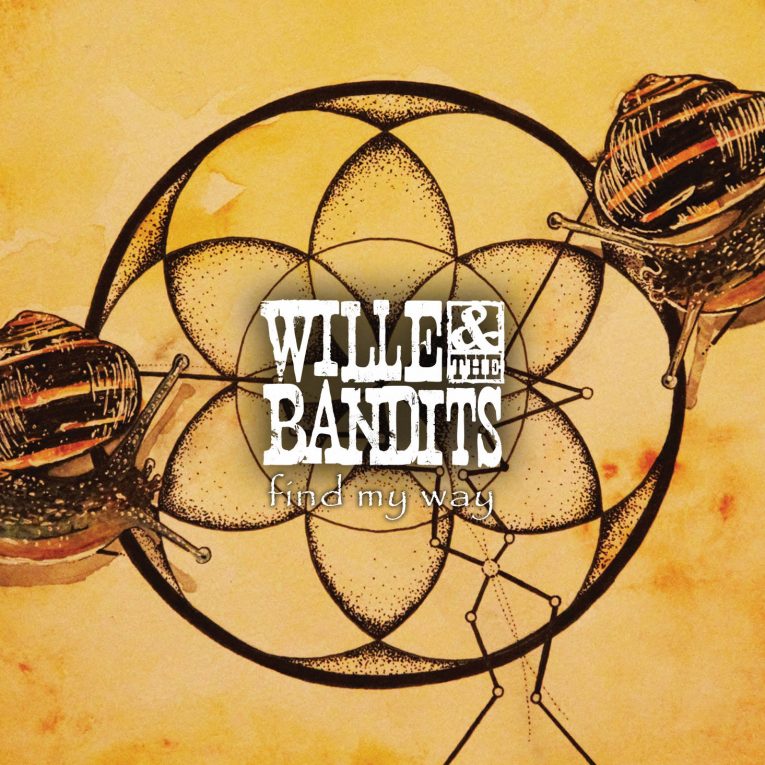 Willie & The Bandits release their new single, "Find My Way" from their upcoming album, Paths, to be released February 1st, 2019 via Fat Toad Records. The single is offered as a grat track with the pre-order of the album.
Capturing the excitement and gusto of rock 'n' roll, Willie & The Bandits are praised by critics and rock legends for being one of the most dynamic bands around the globe. They conjure up similarities to Led Zeppelin as they move from riff-tastic rock and roll to more acoustic sensibilities. The use of strong arrangements, delays and soaring lap steel guitar solos, give the band an emotive Pink Floyd edge mixed with the groove and vocal phrasing of the John Butler Trio. They have toured with bands and musicians such as Deep Purple, Status Quo, Joe Bonamassa, the John Butler Trio, and Warren Haynes.
Wille & The Bandits is a classic blues rock three piece, much in the vein of Cream or The Jimi Hendrix Experience and are pushing the boundaries of their genre. Wille & The Bandits take their sound way beyond what is expected of such a traditional line up.
The band features Willie Edwards on lead vocals, electric and acoustic guitars, electric lap steel, dobro, Matt Brooks on bass and backing vocals, Andrew Naumann on drums, percussion and backing vocals.
"Find My Way" features Willie's vocals through a 1970s space echo and fuzzed out guitar through a 1953 valve amplifier. Matt's six string bass plays alongside Willie playing dobro through a space echo. The use of Indian scales on the dobro and Andy playing various types of drums, including the Udu and Djembe, gives this song an almost tribal eastern sound.
To support the release of their new album, Willie & The Bandits  will tour the UK in Mach of 2019. The single "Find My Way " is out now. Tour schedule see here
"I feel that we have finally managed to capture various soundscapes and unusual instrumentation of our sound on one album without losing the raw, live energy of WATB," says Willie.
Willie & The Bandits encompass musical diversity and the band adopts the musical essence, nostalgia and discovery of the late 60's and 70's, mixing Rock and Roll with a modern approach.
"In the top ten must see live bands at Glastonbury festival." –BBC Radio 1
"Willie is a superb slide player, I love what these guys are doing." –Joe Bonamassa.
For more information on Paths by Willie & The Bandits and to pre-order the album:
Website https://www.willeandthebandits.com