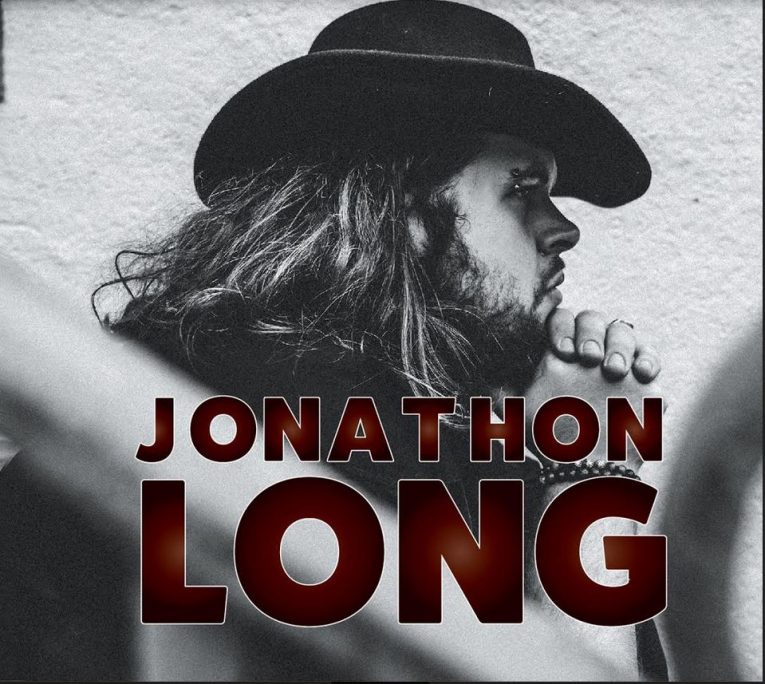 By Martine Ehrenclou
This is the third self-titled album by singer-songwriter, guitar player, Jonathon Long, but the first produced by Samantha Fish and the first to be released on Wild Heart Records, the label started by Fish and Rueben Williams. Having established himself as a blues artist from Baton Rouge, Louisiana, under "Jonathon 'Boogie' Long," he's performed festivals all over the world and toured with BB King, Chris Duarte, and Tyree Neal. Jonathon Long's years of experience and mastery of guitar surface on this 11-track album of versatile, Southern blues rock with some nice surprises thrown in.
Samantha Fish wasn't messing around when she chose her first artist to produce on her new record label. Long is no stranger to the music business as he's been performing professionally since before he was old enough to drive. And it shows. With a beautiful singing voice and some monster guitar chops, Jonathon Long cruises through the album with engaging storytelling and a voice that goes down easy.
The album kicks off with "Bury Me," a Southern rocker with a driving beat and melodic guitar riffs. Jonathon Long's voice is easy on the ears with great tone. The song is tightly arranged and focuses on what's left behind after we are gone. He sings, "All that I know how to do is take a pen and a sheet of paper or two, write a few words about peace and love, Louisiana, and the heavens above; Bury me when I'm gone, with my guitar and some cheap cologne, all that's left is a pile of bones, remember me through the words of my song." Phil Breen introduces some nice piano fills and Julian Civello keeps things tight on drums along with Chris Roberts on bass. Samantha Fish herself plays guitar on this track.
One of the great choices on this tune and on others is the space intentionally created, giving breath to Long's vocals and to the structure of the song itself, which creates impact. Long plays a sweeping guitar solo that's both melodic and contemporary.
"Shine Your Love" opens with spare guitar chords and glides into a slow blues-rock tune with an easy pace. Long sings about someone he loved who died before their time and tries to make sense of a senseless loss. Because his voice is contemporary in style, you feel his pain without being dragged down. You're swept up in this slow rocker, in the beauty of Long's voice, in the emotional guitar solo that will stay with you long after it's over.
What's interesting about the album is not just Long's versatile and great voice, but the compelling songwriting and chord changes that venture into jazz and funky blues. The themes of struggle and overcoming challenges are present but are conveyed with a sense of hope and inspiration. There are stunning guitar riffs and solos, and a couple hint of The Allman Brothers.
The album shifts gears in a couple of places. "That's When I Knew" roars in with great groove. Picture a soul singer but on a Southern blues tune. To add to an already great song, Long compliments it with an enviable rhythmic guitar solo.
Jonathon Long tells stories with lyrics that are timely and personal, infused with infectious spirit and soul. On "The Light" he adds acoustic guitar, played beautifully, and accompanied by Samantha Fish on guitar. This song leans more toward Country than the others and if you have a long drive ahead of you, hopefully on country roads, then this is the song you plug into your car stereo as you drive. There's also some great fiddle on this one performed by Michael Harvey.
There are a few surprises on the album too, as with "Pour Another Drink" a New Orleans funky blues tune, and the head turner, "Where Love Went Wrong," a jazzy track that features Long's vocals perfectly. These are departures that make the album stand out.
The album,
Jonathon Long
is almost a sample of this artist's capabilities. It's orchestrated to feature Long not just as a Southern blues rocker with chops, but as a soulful songwriter who is willing to take risks. This bodes well for a bright future.
Closing out the album is "Pray For Me" a strong rocker with Samantha Fish's signature guitar. With a distinct Southern vibe, Long throws in, once again, interesting chord changes and scorching vocals. What a way to end an album with a bang. Don't miss the brief acoustic, stripped down snippet of the song at the tail end of the track. It's beautiful.
Ranging from straight ahead Southern rock and blues, to stories of heartbreak, yearning, hope and redemption, the album Jonathan Long, is a new beginning for this talented musician who has strong backing and direction from multiple award-winning artist, Samantha Fish.
For more information on Jonathon Long by Jonathon Long: