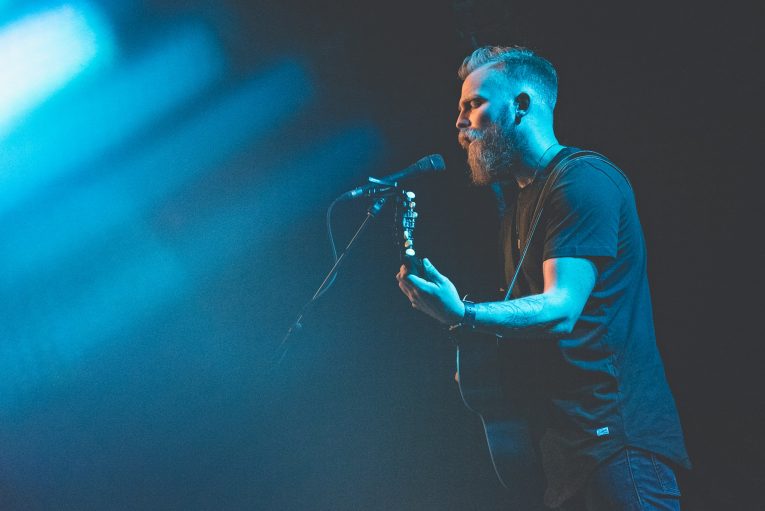 One of Joey Landreth's biggest musical heroes and influences is the venerable Ry Cooder. This summer Joey had the good fortune to hear him twice, first at the Vancouver Island Music Festival, and then again at The Edmonton Folk Festival. It had a profound effect and prompted Joey to add an arrangement of one of his favorite Ry tunes to the set. While he was on the road, a stop in Nashville afforded Joey and the trio to record and film their version of the "I Can't Win." The digital single will be released Dec. 7, 2017.
Born and raised on the Canadian prairies, Joey Landreth has grown up with a guitar in his hands. Working as a side man through his teens and early twenties Joey grew up on the road, playing music across genres from gospel to country. At twenty-five Joey joined forces with his older brother as they worked on their first independent project The Bros. Landreth. The band was immediately successful, winning a Juno Award with their first album, among other awards across multiple genres.
The band rose quickly to success turning the heads of musical heavy-weights such as Bonnie Raitt, John Oates and Jimmie Vaughan. In 2016 Joey launched his solo career. With the rare ability to be at once vulnerable and open yet seriously blow audiences away with his musical proficiency, Joey's career as an independent artist is expected to rise to great heights quickly. Joey Landreth is anchored by the bluesy wail of electric guitars and vocal prowess.
Joe Landreth is currently on tour
http://www.joeylandreth.com/tour/
For more information on Joey Landreth: