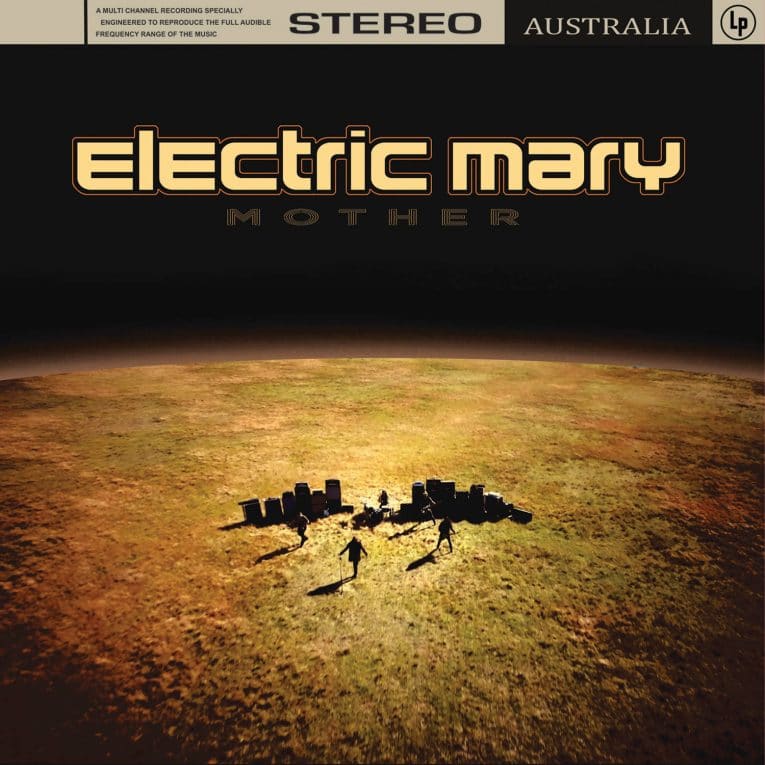 By Mike O'Cull
Electric Mary is a high-energy Blues/Rock band from Australia that's well on its way to becoming a worldwide sensation. The band has been at it for ten years and is set to drop its fourth studio album, Mother, on February 15, 2019 via Listenable Records. The sound is full-bore Third Wave Classic Rock with a bite and energy that will appeal to fans of crunch guitar bands like Led Zeppelin and Black Crowes. What's cool is that Electric Mary doesn't sound like a bunch of guys merely playing their influences but like true fans and musical minds that have this rock and roll thing locked down from the inside out.
Named in honor of the infamous Electric Mary Campbell, studio manager at Jimi's Electric Lady Recording Studio, the group has a depth of songwriting and feel few bands out there can match. Vocalist Rusty Brown is vibrant, expressive, and authentic fronting the lineup on Mother and it's easy to hear how Electric Mary wound up on the road playing big rooms with legends like Whitesnake, Judas Priest, Deep Purple, KISS, Alice Cooper, Motörhead, and Def Leppard. The band taps into the true spirit of old-school rock music while simultaneously pumping it full of modern rock fire. Mother sounds less like some old band's great lost album than it does like the ass-kicking grandsons of real rock stars who intuitively understand what made those vintage bands so great and are taking it a few steps further.
The songs presented here work well as one long listen and are all brilliantly recorded. Bassist Alex Raunjak and drummer Spyder are heavy when necessary and subtle when required and lay down a strong foundation for guitarists/vocalists Pete Robinson and Brett Wood and the magic they make. Both players bring big tones to the table and have chops to burn, which makes Mother an exciting album from start to finish. If you love actual feel-drenched guitar slinging, this will quickly become your new favorite record. One spin of the first single "Woman" and you'll be hooked. Robinson and Wood are as formidable a duo as there has ever been and can slug it out with any band in your record collection.
"Gimme Love" opens the set with a big rock groove that will knock down walls and blow the cobwebs out of your mind. "Hold Onto What You've Got" is anthemic and flirts with a "Song Remains the Same" feel that's expansive and open wide. The band rocks hard but plays tightly together and the track gives a glimpse of its live power. Other standout tracks include "Sorry Baby" and "It's Alright" but it's best if you just play the record from the beginning and let it wash over you. There's not one lame second here to be found. When was the last time you listened to an album like that?
Fact is, Electric Mary absolutely kills and rock fans should rejoice to find this album. Mother is rock and roll as it should be: loud, gritty, melodic, and explosive. The band plays well but, more than that, it hits an emotional edge that sets this music apart. Influences can be heard but every one of these tracks can stand up on its own just fine. Electric Mary has its way with everything we all love about this kind of music and comes up with a fresh sound and approach that keeps getting better with each new record. Here's hoping that this current effort brings the band the international headline status it is clearly ready to attain. Right now, all you need to do is buy a copy of Mother and listen to it for at least a week straight. Trust me, you'll love it. It's a way of life.
For more information on Electric Mary: